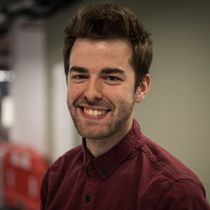 By Carl Bennett
Published: 18/12/2021
-
15:13
Updated: 14/02/2023
-
11:02
Anti-5G necklaces and accessories which were claimed to "protect" people have been found to be radioactive.
A warning was issued about ten products affect the Dutch authority for nuclear safety and radiation protection (ANVS) found they gave off harmful ionising radiation, urging people not to wear them as they could cause harm.
---
Despite concerns from some, there is no evidence that suggests 5G networks are harmful to health, with the World Health Organization saying the networks are safe and not different from the 3G and 4G signals that are already in place.
In a statement the ANVS said "Don't wear it any more, put it away safely and wait for the return instructions.
"The sellers in the Netherlands known to the ANVS have been told that the sale is prohibited and must be stopped immediately, and that they must inform their customers about this."
A vocal group of people have raised concerns over 5G, with one man setting fire to a mast, causing £100,000 of damage. David Patterson had previously covered himself in foil to protect himself from their waves. He launched his attack on the mast in Gateshead after reading online theories about the dangers posed by the technology. He set fire to one of the masts in Gateshead above a garage, causing between £100,000 and £150,000 of damage to the mast and around £15,000 damage to the business.