Published: 07/11/2022
-
22:42
Updated: 08/11/2022
-
03:15
Donald Trump is set to confirm he IS standing for re-election as US president.
Jason Miller, who has served as chief spokesman for Trump and was a senior advisor to his 2020 re-election campaign, exclusively told Nigel Farage live on GB News his former boss could even announce his candidacy BEFORE the US midterm elections this week.
---
He said: "He could announce tonight in Ohio. Or tomorrow from Mar-a-Lago. But it's coming.
"The public speculation had been the week of November 14th. A [possible] date was the Saturday of that week, the 19th.
"However, within the last 24 hours there's been a great deal of speculation. President Trump has made comments to people who are close to him that he could announce tonight.
"I think very soon you'll see a Trump announcement."

Mr Miller, who has remained close to the Trump inner circle and is now the CEO of Gettr, a leading micro-blogging social network, told the Farage show live from New York: "The midterms will be a massive win for the Republicans. They will both the Senate and the House.
"The reason the Republicans are on the verge of this massive victory is because of Biden. The Democrats are so wrong on the economy, so wrong on the woke agenda, so wrong on pronouns and self-identification and all that nonsense.
"The Republicans are right on the issues. And the Republicans - and independents - like a strong leader, like Trump.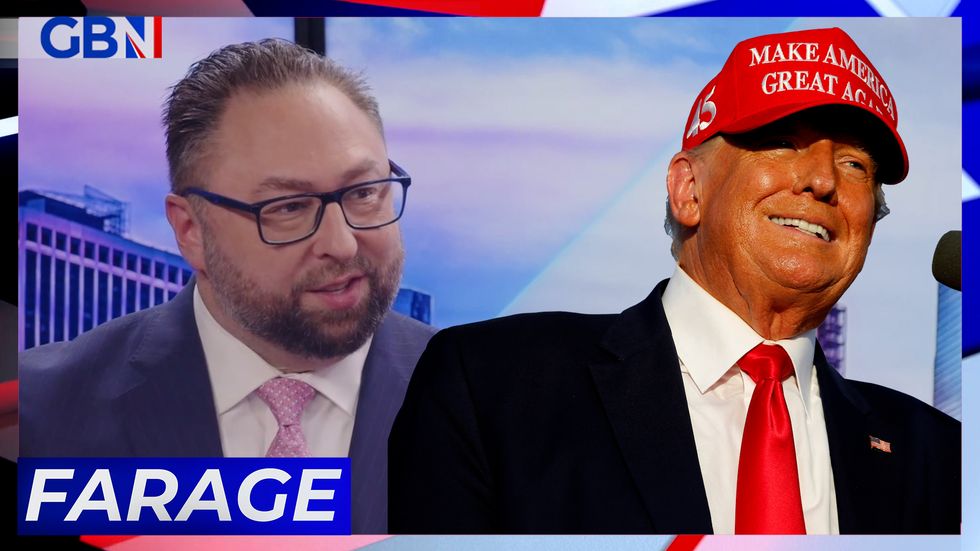 Mr Miller was speaking exclusively to Nigel Farage in New York
GB News
"We do not need to be talking about 2020 anymore. There needs to be a forward focus."
President Trump, 76, has been out on tour this year and holding rallies in multiple states with candidates he's endorsed for the midterms.
President Biden, 79, currently has a 53% disapproval rating and is only 3rd favourite with bookmakers to win the 2024 election, behind favourite Trump and Republican rival Ron DeSantis.
Mr Miller also spoke out about rival social platform Twitter, now owned by Tesla boss Elon Musk, which has been slammed for its left-wing bias.
He added: "I don't think Twitter can be turned around. I think it's so rooted in political bias you'd need to fire every engineer, every coder, every moderator. Every single person in the C-Suite.
"He [Elon Musk] has done a good job of getting started on that but even then I don't think the political damage, the reputational damage to Twitter can ever be repaired."
If anyone can come along and innovate, come up with new features and move Twitter back to the centre, that's Elon Musk. And that's good, even as a competitor I want to see him do that, especially as we talk about election bias.
"But fundamentally, I don't think that Twitter can be saved."
* Watch Farage live only on GB News at 7pm Monday - Thursday