Published: 21/04/2022
-
19:58
Donald Trump handed back Piers Morgan's dossier of insults put together by Nigel Farage, the former Brexit Party leader confirmed on GB News.
Mr Farage said the former US President returned the document to Mr Morgan, saying it was only a "souvenir of his [Piers Morgan's] treachery".
---
Mr Morgan has since slammed Nigel for the move, saying it was a "pathetic attempt" to ruin his most recent interview with Mr Trump.
Nigel explained: "I was at Mar-a-Lago and I met with president Trump two weeks ago.
"He [Piers Morgan] has for years boasted in the British media he has unique access to the President, that he knows him, he's a friend, and he can dial his number anytime he likes.
"I did put a dossier on Trump's desk and all it does is tell the truth, what Morgan has been saying about his so-called friend.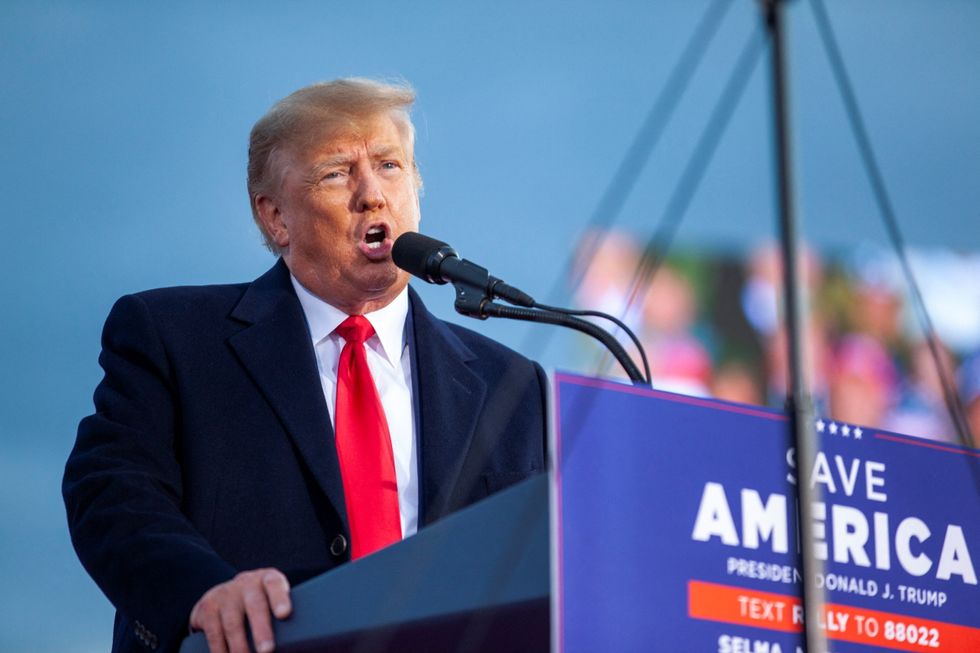 Former US president Donald Trump
ERIN SIEGAL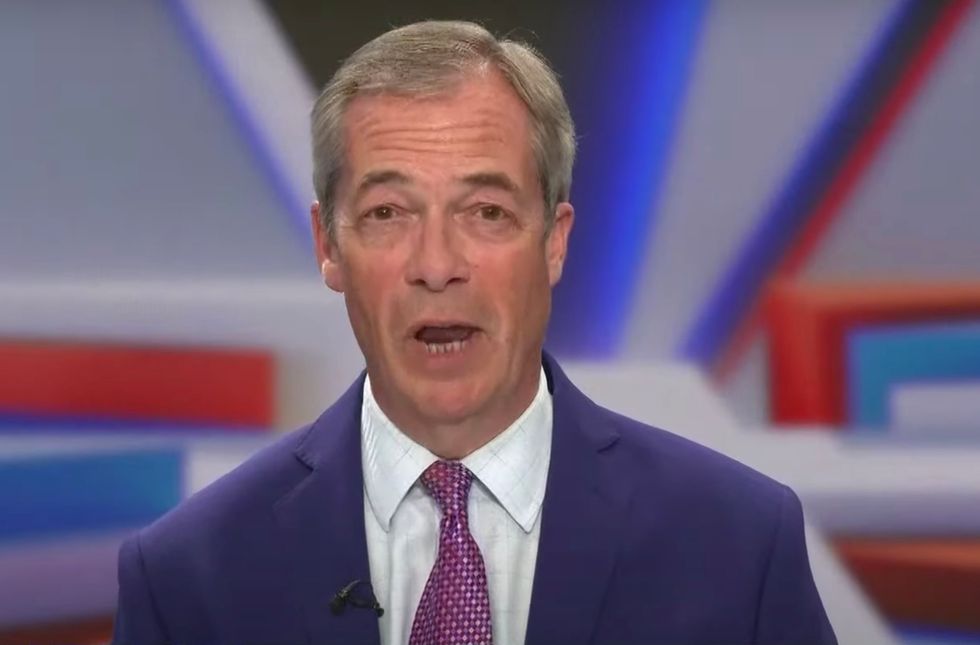 GB News presenter Nigel Farage
GB News
Nigel continued: "I thought Trump ought to know the truth. I'm sick of people who get close to President Trump and somehow they use that position to benefit themselves and to do down Trump himself."
Overnight, Piers Morgan released a promotional video for his interview which showed himself and Mr Trump clashing over the latter's claim the last US election was rigged, and appeared to show the former President storming off camera.
Mr Farage said on GB News: "There is no way at all that Trump stormed out of that meeting, that is a completely inaccurate, dishonest representation of what happened."
He then proceeded to play an audio clip showing friendly banter between Mr Trump and Mr Morgan after the interview had concluded.
In the clip, Mr Morgan can be heard thanking Mr Trump and calling it a "great interview."
The business mogul has since released a statement claiming Mr Morgan "attempted to unlawfully and deceptively edit his long and tedious interview with me".
He continued: "He wanted to make it look like I walked out on the interview when my time limit of 20 minutes went over by an hour. The interview was very strong on the 2020 election fraud, with me calling him 'a fool' if he truly believed those results."
"For those who want to make Piers look bad, compare his video promo and how it was doctored to the real thing. Hopefully, they will now be doing some big changes to their final product."
Following the release of the statement, Caitlyn Jenner said she was cancelling an interview with Mr Morgan planned for next Wednesday over his "repulsive misconduct".