Published: 26/04/2022
-
07:25
Updated: 14/02/2023
-
11:40
GB News host Dan Wootton erupted at guest Benjamin Butterworth for trying to steer the transgender debate.
On Dan Wootton tonight, the host and his panel consisting of Mr Butterworth, Carole Malone and Bev Turner debated Health Secretary Sajid Javid potentially making sweeping changes to gender treatment for under-18s.
---
Calling out what he feels is a media bias, Mr Butterworth complained trans people were not getting enough of a say in this.
"Give this rest the idea that transgender people are somehow controlling the media.
"When did you last hear from a transgender person talking about this?"
He added: "Name some powerful transgender people. Name them."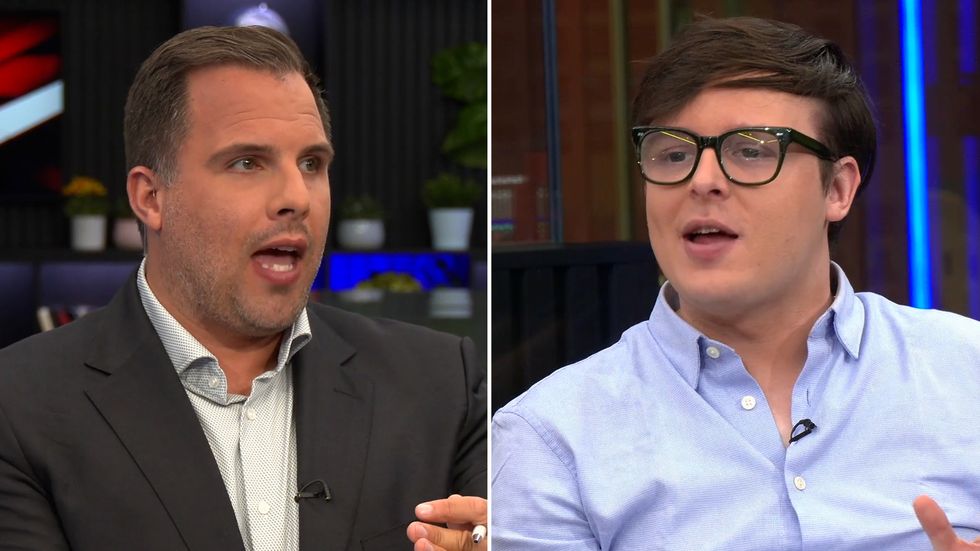 Dan Wootton and Benjamin Butterworth clash
GB News
In response to this, Mr Wootton reminded Benjamin who the host was.
He said: "In my show we don't do your gotcha questions mate.
"Get your own show and you can do your c*** gotcha questions. We don't do your questions."
NHS gender identity services for children and young people are "bordering on ideological" and must not be a "one-way street", according to the Health Secretary.
Mr Javid made the comments in the House of Commons after concerns were raised over how best to respond to gender dysphoria, which the NHS describes as a sense of unease a person may have because of a "mismatch between their biological sex and their gender identity".
Conservative MP, James Sunderland, said the Cass Review interim report, part of an independent review into gender identity services, found there is a "profound lack of evidence on the best approach to treat gender dysphoria in children".
The MP for Bracknell asked: "Does (Mr Javid) share my concern that, in spite of this, the NHS insists on making a child's express gender identity the start point for treatment, and also my surprise that the NHS has chosen so far not to track patient outcomes, particularly for under-18s?"
Mr Javid replied: "I do share (Mr Sunderland's) concerns and that is why the NHS commissioned this review from one of our top paediatricians.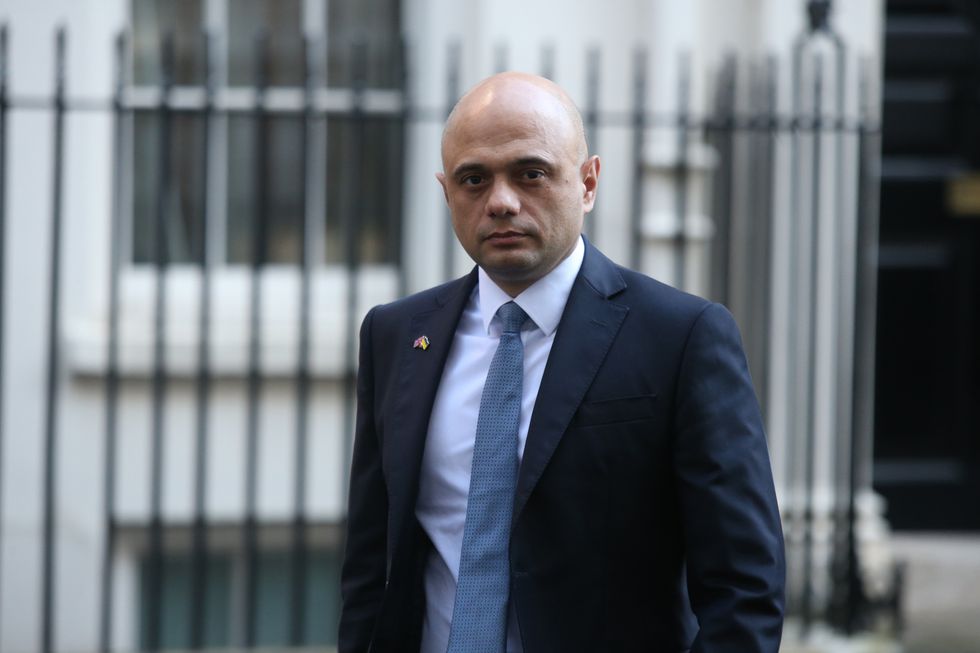 PA File Photo of Health Secretary Sajid Javid
PA Features Archive/Press Association Images
"It's already clear to me from her interim findings and from the other evidence that I've seen that the NHS services in this area are too narrow, they are overly affirmative and, in fact, they're bordering on ideological.
"And that is why in this emerging area, of course, we need to be absolutely sensitive, but we need to make sure that there is holistic care that's provided, there's not a one-way street and that all medical interventions are based on the best clinical evidence."
In recent weeks, Prime Minister Boris Johnson has defended the decision not to include trans people in the Government's proposed ban on conversion therapy, saying there are "complexities and sensitivities" which need to be worked through.
Mr Javid also said there was a need to "be more careful" when considering conversion therapy for transgender people.
The Health Secretary, earlier this month, pointed to the interim report written by Dr Hilary Cass, saying: "She talked about how children and young people when they say they have gender dysphoria, it is right for medical experts to be able to question that and to determine what the cause might be.
"Is it a genuine case of gender identity dysphoria or could it be that individual is suffering from child sex abuse, for example, or could it be linked to bullying?"
When pressed further, Mr Javid said: "I don't think that anyone should be administered with electric shock", adding: "I think that would count as abuse and it would already be against the law."