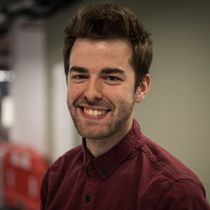 By Carl Bennett
Published: 15/12/2021
-
17:32
Updated: 15/12/2021
-
17:37
England's Chief Medical Officer has said the hospitalisation rates are beginning to increase in some places, especially in the capital.
Speaking at a Covid-19 press conference from Downing Street, Professor Chris Whitty warned the number of cases would break records in the next few weeks.
---
"I'm afraid we have to be realistic that records will be broken a lot over the next few weeks as the rates continue to go up," England's Chief Medical Officer Chris Whitty told a news conference.
"The rates have remained reasonably flat over quite a while reflecting where we've been with Delta (variant) over the last several weeks ... but they are beginning to increase in some places, particularly in London."
He added: "What we've got is two epidemics on top of one another – an existing Delta epidemic, roughly flat, and a very rapidly-growing Omicron epidemic on top of it."
It comes as the UK recorded the highest daily total of lab-confirmed coronavirus cases since the pandemic began, as the Omicron variant spreads.
Official figures published after UK Health Security Agency (UKHSA) chief executive Dr Jenny Harries warned the strain is "probably the most significant threat" since the start of the pandemic showed there had been 78,610 new cases recorded as of 9am on Wednesday.
The Chief Medical Officer used the press conference to urge caution about reports of a drop in hospitalisations in South Africa, where the Omicron variant originated.
"There's a danger people have over-interpreted this to say this is not a problem and what are we worrying. I'm afraid this is going to be a problem."
Chief medical officer for England Professor Chris Whitty showed a slide demonstrating the difference between the numbers of people who were admitted to hospital with coronavirus by vaccination status.
He said it showed the vaccines provided "massive amounts of protection against Delta".
He warned: "What we're expecting to happen with Omicron is that some of that difference is going to be eroded, because it is less well … the vaccines are less well matched to the Omicron variant.
"This is what the laboratory data are implying, we don't have clear clinical data yet."
He added: "Therefore, the point of the booster is to try and get people back to as good as a position in terms of replicating this really good protection after they've had their booster dose."