Published: 06/04/2022
-
21:05
Updated: 14/02/2023
-
11:13
Chinese surgeons have been accused of taking hearts from inmates who are still alive according to new research by the Australian National University.
Officials from the communist state claim the allegations are untrue as the prisoners were brain dead before the operations.
---
Researchers at the university however said this was not possible as in China a declaration of death is made before it has been determined the patient can breathe without a ventilator.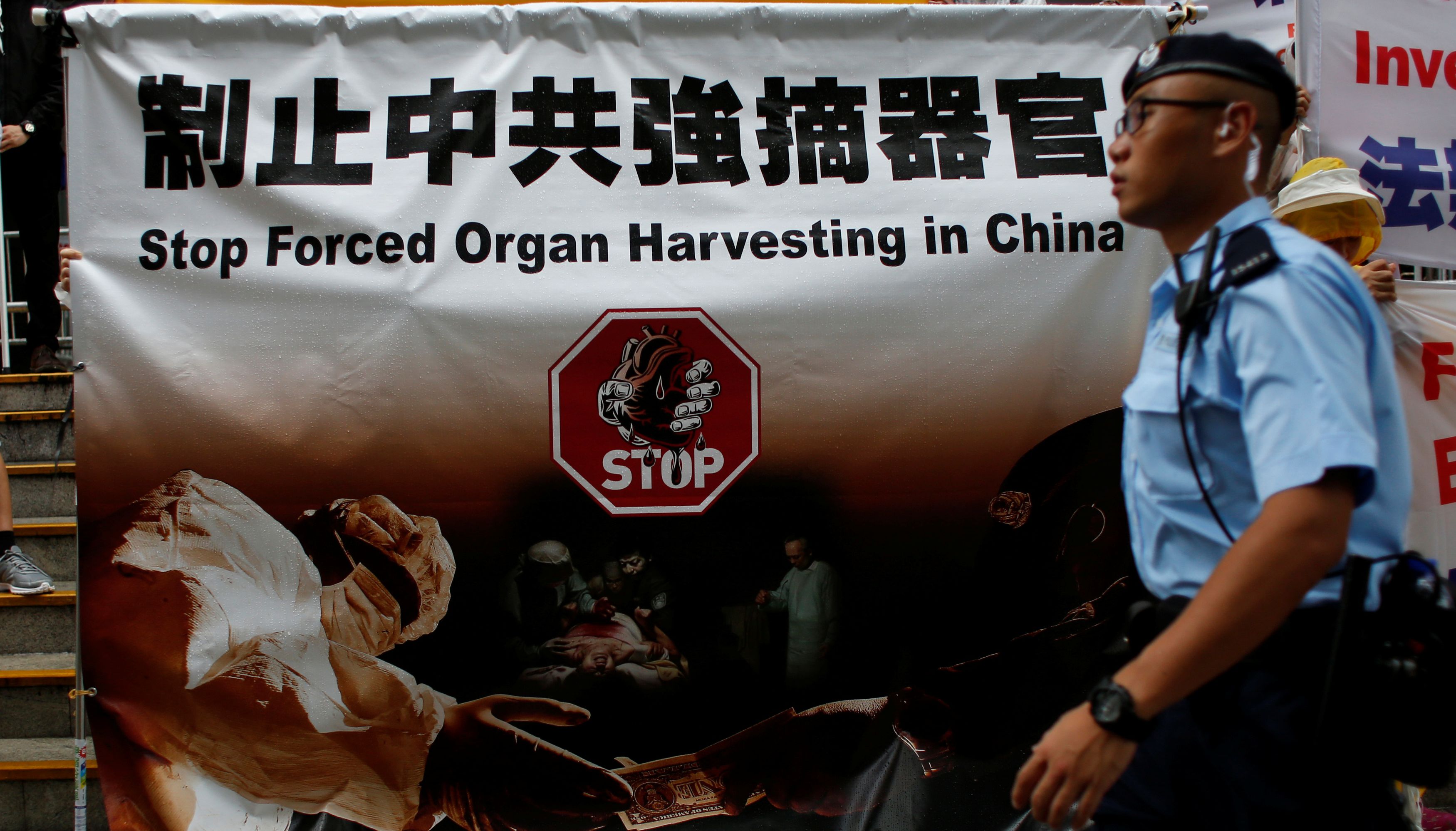 Beijing has repeatedly denied accusations by human rights researchers and scholars that it forcibly takes organs from prisoners of conscience and said it stopped using organs from executed prisoners in 2015. Picture taken August 18, 2016. REUTERS/Bobby Yip
Bobby Yip
The assessment is considered the principle way to determine death.
The study by Matthew Robertson and Jacob Lavee said: "The leader of China's transplant sector wrote in 2007 that effectively 95% of all organ transplants were from prisoners.
"Presumably this includes both death row prisoners and prisoners of conscience. The question remains as to how they were executed, and the role of transplant surgeons and other medical workers in that process.
"Our concern is whether the transplant surgeons establish first that the prisoners are dead before procuring their hearts and lungs."
The research found 71 suspected heart-removal deaths in 56 hospitals from a study of around 124,770 medical papers from official Chinese databases between 1980 and 2020.
Dr Lavee told the Daily Mail: "There were several other problematic features of these clinical case reports. For instance, the donors did not have intravenous lines established until moments before surgery, and several papers referred to acute brain death."
"This evidence suggests that the donors' organs were procured before they could have been properly diagnosed as brain dead."