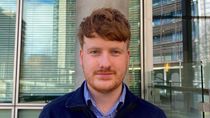 Published: 12/04/2023
-
12:40
Liam Halligan has labelled the IMF's forecast for the UK's economy 'instinctively anti-Brexit Britain'.
The International Monetary Fund (IMF) upgraded its forecast for the UK economy this year, saying it expects it to be the worst performing economy in the G7.
It forecasts UK output to contract by 0.3 per cent this year before rebounding to grow by 1 per cent next year.
It makes the UK one of only two countries whose economy is predicted to decline, with Germany's economy expected to contract by 0.1 per cent.
GB News' Economics and Business Editor, Liam Halligan, said the prediction was "instinctively anti-Brexit Britain" and "months out of date".
"The UK is, according to the IMF, the slowest growing of all the major economies in the world. There the IMF were saying our gross domestic product would shrink by 0.6 per cent this year, but now we're only going to shrink by 0.3 per cent.
"So we are actually the most improved in terms of their previous forecast and their current forecast.
"They've upgraded us more than any other economy, but they're still saying that the economy will contract and the UK will go into recession."
He continued: "Of course, the Office for Budget Responsibility's been saying that for months, the Bank of England's been saying that for months.
"What I would say about these IMF forecasts is I don't only think that they're kind of instinctively anti-Brexit Britain, I really think they are, but I'd also say that they're weeks out of date.
"There are so many layers of bureaucracy at the IMF, I used to actually work at the IMF in another life and it's so political. This forecasting has to go through so many committee hands that these numbers are at. At least weeks out of date. Probably months."
Watch On The Money with Liam Halligan, only on GB News.