By Alex Davies
Published: 19/09/2023
-
10:05
Updated: 19/09/2023
-
12:10
Clarkson's Farm favourite Kaleb Cooper has taken to Instagram to vent his frustrations at the potential loss of farmland near his Chadlington home.
Cooper, who regularly works alongside Jeremy Clarkson as Diddly Squat in Chipping Norton, also lends his talents to other farms in the Oxfordshire area.
---
But in a new clip shared on his social media page, Cooper could be set to say goodbye to an area of greenery near his workplace and Oxfordshire home.
In the video, Cooper hit out: "I've just been to the town council meeting.
"A developer wants to put 100 houses in Chipping Norton which is a shock," he sarcastically added.
Cooper went on: "In the meeting, they said - it's weird, I'm no councilor, I'm no politician or anything like that - but they said they've got to give 10 percent for biodiversity.
"And because it's an arable field, it's not got any biodiversity on it, it's a low biodiversity field anyway.
"But the farm has had a government-funded biodiversity scheme in place on that field.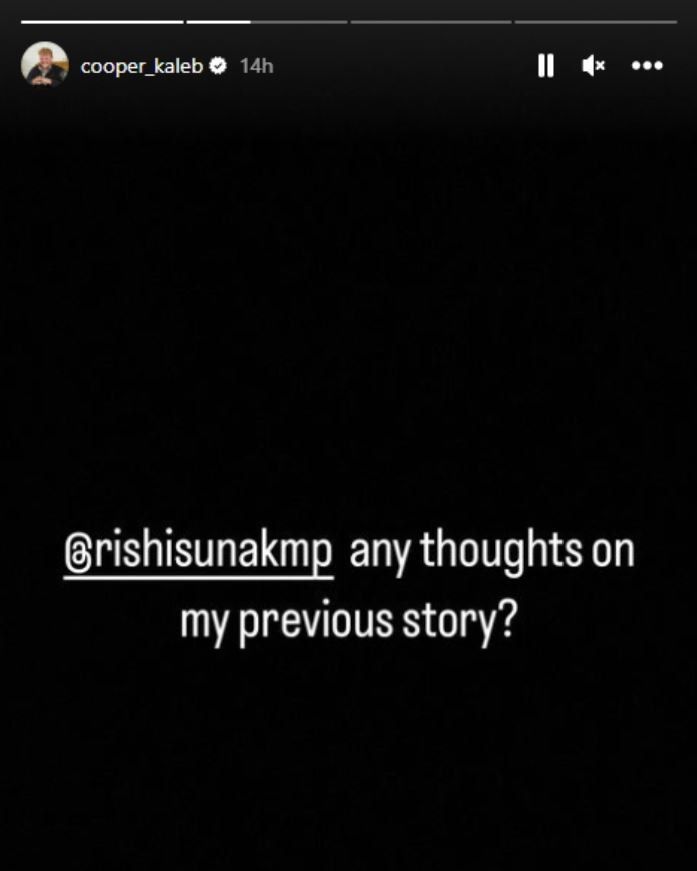 Kaleb Cooper directed a message at Rishi Runak
INSTAGRAM/KALEB COOPER
"So they've had four years of trying to improve the biodiversity of that field and of that area - and now all of a sudden, they're gonna put houses on it!"
Cooper shot a confused look at the camera before he sarcastically continued: "But they'll give 10 percent back! 10 percent, don't worry!
"It's fine, they're gonna give 10 percent back... it's all good," he concluded as he waved a dismissive hand to the camera.
Cooper's outrage was evident as he followed up his rant with a direct post to Prime Minister Rishi Sunak.
He penned in the post: "Any thought on my previous story?"
Cooper also wrote in a separate story: "Plus land isn't getting made so when we are out of farmable land that's it!
"This field is a good field to grow crops on," he signed off alongside a pair of confused emojis.
The Clarkson's Farm star also shared a cryptic quote which read: "And age old saying, 'A well-fed person has many problems, a hungry person has but one.'"
Cooper's fury at plans for new houses in the area is one that's been shared by Clarkson himself who has previously slammed the number of new homes in the Oxfordshire town compared to when he first moved to the area three decades ago.
The former Top Gear star - who took to social media himself recently to show support for fellow farmer Amanda Owen - was quoted as saying Chipping Norton was "no longer great" after the local council's decision to build "800 million new houses".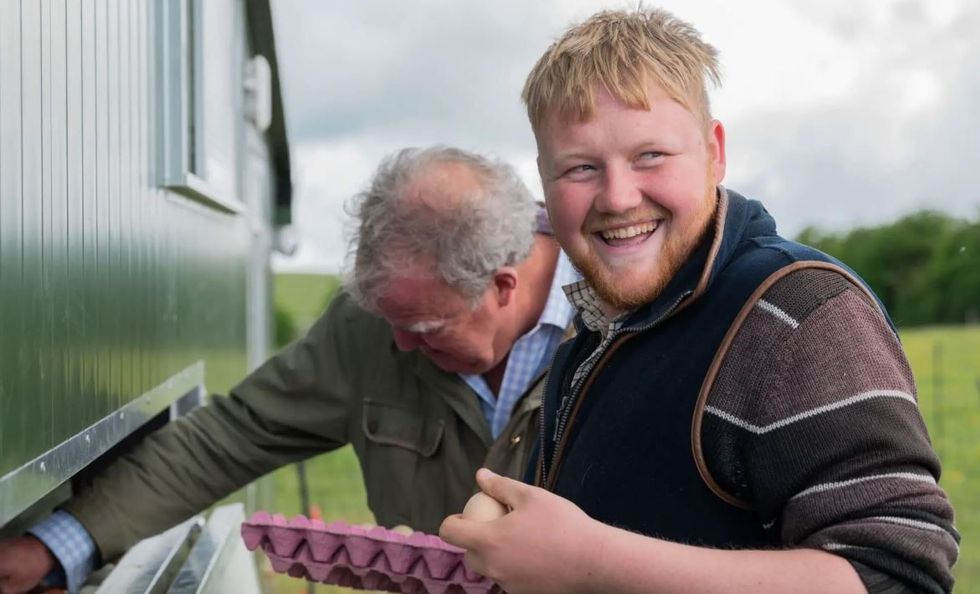 Kaleb Cooper appears alongside Jeremy Clarkson on Clarkson's Farm
AMAZON
He said in a column for the Sunday Times: "So the Parker Knoll factory was pulled down and turned into a housing estate and all of the surrounding fields became housing estates as well.
"The town planners reckoned that all of the people in these new ticky-tacky houses didn't want local people selling local food. They wanted a supermarket. And not just one either. They wanted five."
While Cooper hasn't named the developer or area of Chipping Norton affected directly, the agenda for the council meeting stated it would be addressing the "initial planning proposals for land East of Burford Road".
Whether Cooper's ongoing resentment towards the council's plans will be shown in season three of the Amazon Prime series remains to be seen.
But with filming still ongoing for a third season of the series, Cooper, Clarkson and co were given the huge boost that production looks set to continue into season four and beyond.
Clarkson's Farm's future had been in doubt ever since Clarkson's now-famous Meghan Markle column but Amazon bosses are reportedly looking favourably toward the show's future.