Amy Dowden has been lauded by a former Strictly Come Dancing professional for her candid approach to living with cancer.
The 33-year-old has regularly shared updates from her battle with the illness, bravely opening up about the chemotherapy she's undertaking and her struggles with hair loss among other things.

---
Just last week, Dowden revealed she'd undergone a fourth round of chemotherapy and was halfway through the entire course of treatment.
As well as chemotherapy, Dowden has undergone a mastectomy, an operation, and fertility treatment.
She has also shared a horrifying sepsis ordeal she had to endure amid her treatment as she had to be rushed to the hospital by her family.
But despite it all, Dowden has done her best to remain a positive influence on her followers and fellow "pink sisters" by raising awareness of the disease and its impact on herself and her loved ones.
As a result, Dowden has been branded an "inspiration" by a number of her social media followers - and former Strictly pro Ian Waite was similarly full of praise for her work.
"The thing is what she's doing is she's making people aware that you don't have to be like a certain weight to get these things," he told GB News in an exclusive interview.
Waite continued his tribute to his fellow dancer: "You don't have to be a certain age, you know, she was a fit young dancer who got cancer.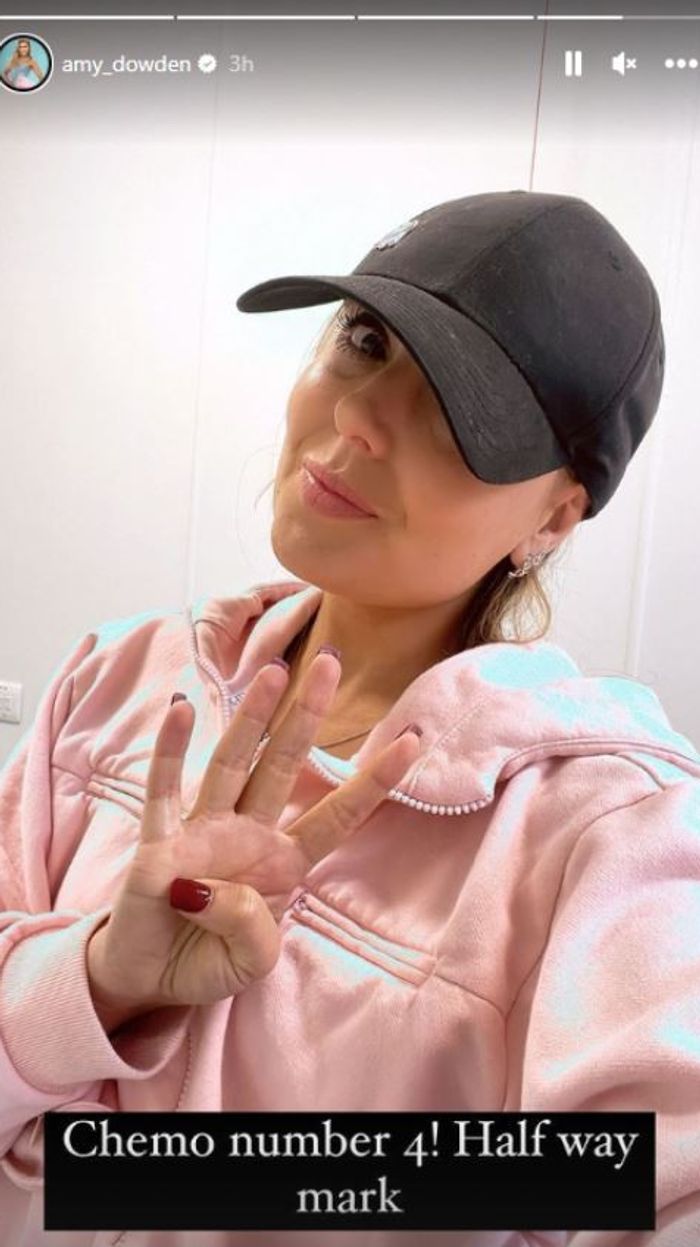 Amy Dowden underwent a fourth round of chemotherapy last week
INSTAGRAM/AMY DOWDEN
"And I think it just goes to show that you have to be very diligent and any signs that you get them checked out.
"I think what she's doing is amazing," Waite praised. "And to build awareness and to make us all realise that, you know, we have things that go wrong, we need to get them checked out."
Waite isn't alone in his admiration for Dowden as the current crop of Strictly stars have also thrown their support her way.
There were tears aplenty when Dowden surprised her Strictly colleagues at rehearsals ahead of the launch of the 2023 series.
Fellow dancer Graziano di Prima told Radio Times: "To be honest with you, we didn't expect that. The fact that Amy's come in here – there are no words to describe her strength right now.

"We are a family. You could see people from production and those who work behind the scenes, and the lighting crew, and the audience – everyone together supporting her."
Dowden echoed di Prima's sentiment at the time, sharing: "That's something I've really noticed, in the last few months in particular: my Strictly family on and off the show."
Dowden has expressed her gratitude for the support she's received on numerous occasions but in one of her latest updates from the past week, she opened up on how difficult she's finding a specific aspect of her treatment.
Touching upon her struggles with hair loss, she said in a candid Instagram video last Monday: "So many messages asking me how I'm coping with the hair loss and I'm not gonna lie, it is really hard.
"I think I cry less now. To begin with, it was every day, but now I have meltdowns when I wash my hair once a week.
"For the last two weeks now, I haven't brushed my hair and that has definitely helped.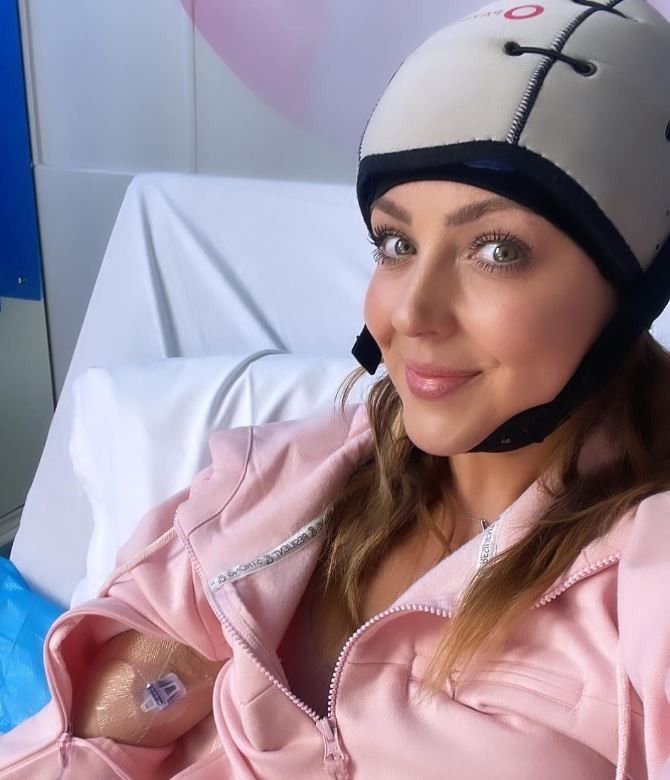 Amy Dowden has regularly shared updates from her treatment for cancer
INSTAGRAM/AMY DOWDEN
"Since I came out of hospital with the blood clots, I stopped brushing it myself because I was just getting distraught seeing how much was falling out."
Dowden has been showing off her headscarves and wigs she's been using as a result and while she conceded she'll have to shave her hair off at some point, she admitted: "I will get to that point... but I'm just not ready yet."
Waite's tribute to Dowden comes as he discussed with GB News his and fellow dancer Vincent Simone's joint UK-wide tour, The Magic of Dance.
The pair are performing up and down the country this September with tickets available for shows in Darlington, Burton-on-Trent, Eastbourne, Middlesbrough, Barnstaple, Epsom, and Felixstowe.