By Holly Bishop
Published: 19/09/2023
-
07:46
Updated: 19/09/2023
-
09:20
Russell Brand has been suspended from being able to monetise his videos on YouTube.
The Google-owned company said that the comedian had "violated our Creator Responsibility policy".

---
It comes after he was accused of sexual assault and rape by multiple women.
YouTube said the suspension of monetisation was because of the allegations made against Brand.
In a statement, the online platform said: "We have suspended monetisation on Russell Brand's channel for violating our Creator Responsibility policy. If a creator's off-platform behaviour harms our users, employees or ecosystem, we take action to protect the community."
The company said that it had suspended Brand's channel from the YouTube Partner Program "following serious allegations against the creator. This action means the channel is no longer able to monetise on YouTube".
The decision applies to all channels that may be owned or operated by the 48-year-old, it added.
Brand is facing numerous sexual assault allegations from four different women.
LATEST DEVELOPMENTS:
The comedian is facing allegations of rape, sexual abuse, coercive control and assault from British and American women in the early 2000s, when Brand was at the height of his fame.
One woman alleges Brand raped her against a wall in his Los Angeles home, with medical records reportedly showing she was treated at a rape crisis centre on the same day.
Another alleges Brand sexually assaulted her when she was just 16 during their three-month relationship while she was still at school.
The third claims the 48-year-old sexually assaulted her while working with him in Los Angeles and a fourth described being sexually assaulted, with the actor then becoming physically and emotionally abusive.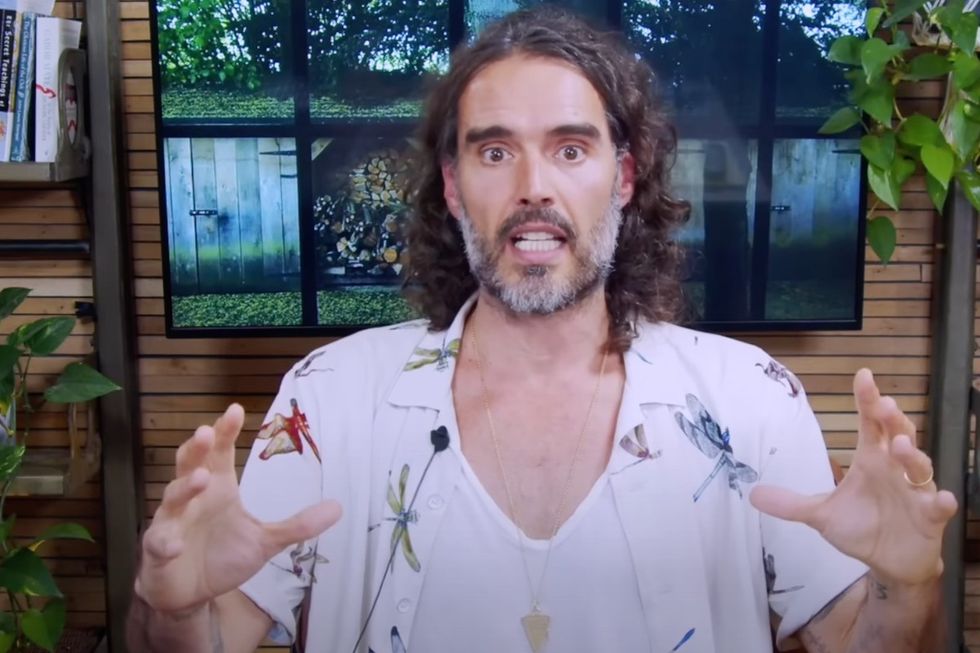 Russell Brand has built up a huge online following on YouTube and X YouTube/Russell Brand
Brand has also been accused of humiliating female colleagues when he worked at the BBC.
The actor has denied all allegations.
He took to his YouTube channel over the weekend, refuting "a litany of extremely egregious and aggressive attacks" in a video simply titled "So, This is Happening".
In the YouTube video he claims to have received two "extremely disturbing letters" which have made allegations about his personal life.