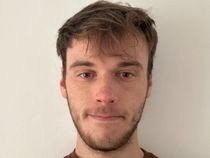 Sally Stewart has revealed her "biggest worry" after her husband, Alastair, bravely opened up on his dementia diagnosis.
The 71-year-old candidly told GB News viewers last week he had been diagnosed with early-onset dementia after a series of mini-strokes.
---
The legendary presenter opened up on feeling "discombobulated", which resulted in him seeking advice from his GP.
Speaking on GB News, Alastair's wife admitted the news confirmed her suspicions.
WATCH THE FULL INTERVIEW BELOW
Sally is concerned about the disease taking more of a hold on her husband, and the subsequent impact this will have on their children.
Speaking candidly to Camilla Tominey, she said they are "frightened" of what is to come.
LATEST DEVELOPMENTS
"I really worry about the impact on the children", she said.
"Although they're they've sort of spread over quite the big age gap, I do worry about the implications for them.
"Our middle son, his girlfriend has somebody very close to her who's got it very badly.
"The two younger sons have seen what it can do, I think that that worries them and makes them feel quite frightened for the future.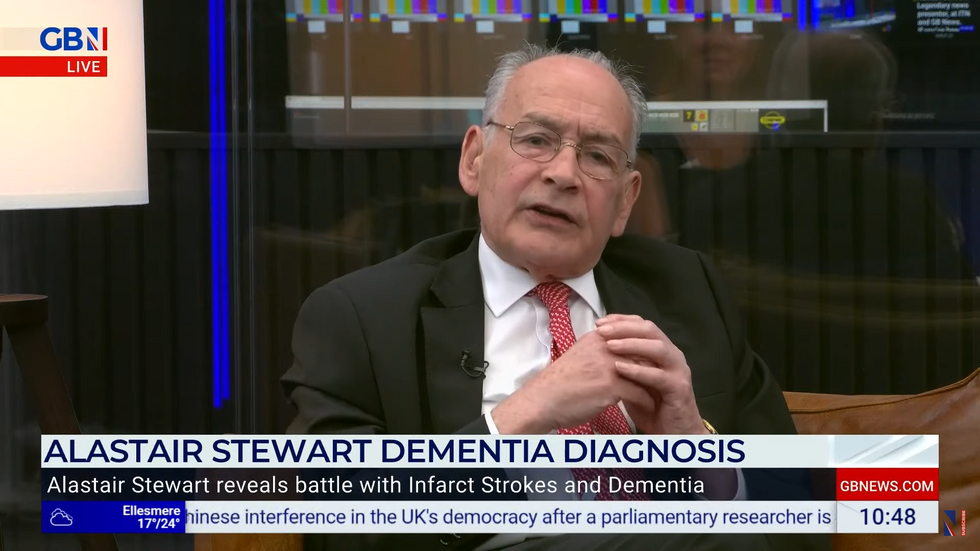 Alastair Stewart has shared news of his dementia diagnosis with GB News GB NEWS
"But I think we're a long way away from that yet."
Sally spoke about the signs Alastair displayed before his diagnosis which arose suspicions that something may be afoot, revealing the iconic broadcaster would sometimes struggle with remembering what month it is.
"He would forget days of the week, what month it was, that sort of thing", she said.
"If he had something on the next day, he would go to bed stressed and get up in the middle of the night.
"He's always been forgetful, so things weren't a total surprise but when it started to be days of the week, months of the year, seasons as well, it started to ring alarm bells."
Alastair spoke to Camilla Tominey about the impact his diagnosis would have on his wife, admitting he harbours concerns over watching his loved one be "reduced to a carer".
The presenter later found himself overcome with emotion during the interview as it was revealed GB News would be naming its new Westminster studio in his honour.
"Thank you all so very much for your kindness, support, and warmth towards me," the 71-year-old said in an emotional message to fans.