Published: 24/12/2022
-
14:50
HELL has frozen over.
The tiny town in Michigan, US, was blanketed in deep snow today as temperatures plunged to minus 25C, with the wind making it feel at least 10 degrees colder.
---
Roads were blocked and the edges of nearby Lake Michigan froze as people struggled to get in and out of Hell, a popular summer tourist destination for locals in America's upper Midwest.
It came as the huge winter storm ripping through the United States claimed at least 19 lives and wrecked Christmas getaway plans for tens of millions with more than 7,000 flights cancelled.
The freezing over of Hell sparked a frenzy on Twitter, with some concluding the end of days was nigh.
Others said Hell freezing over was the ultimate evidence that the world needed to take global warming far more seriously.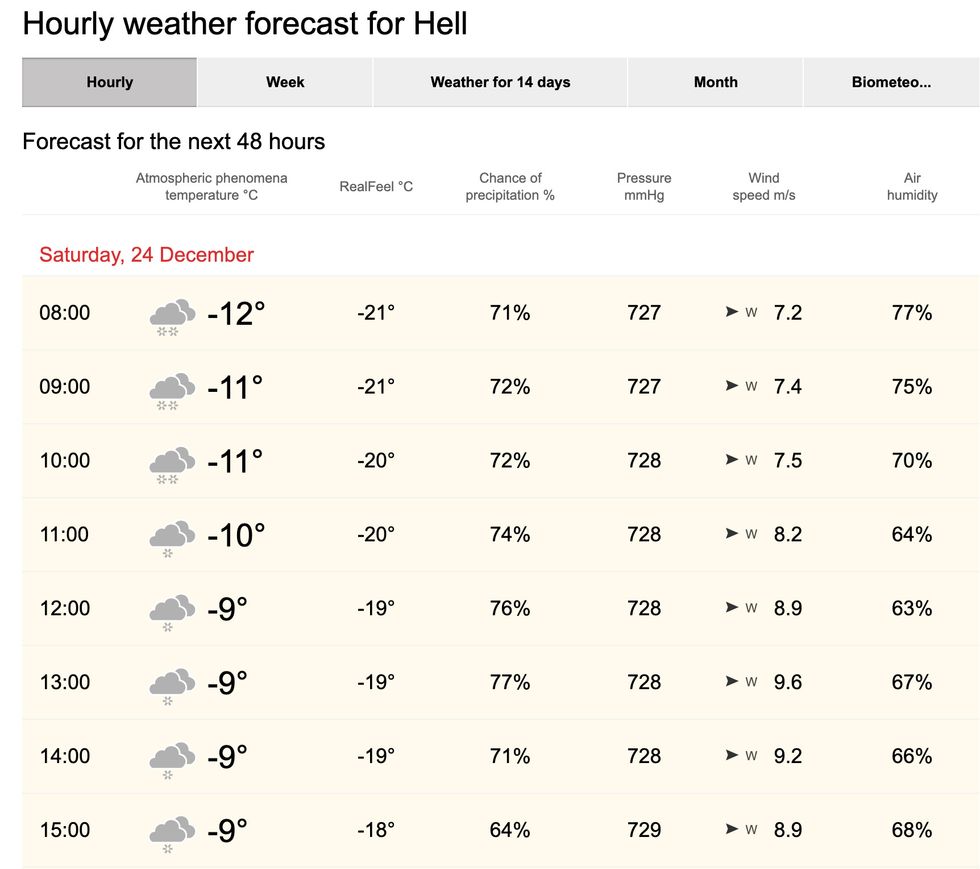 Hell freezes over: Temperatures in Hell, Michigan will peak at -9C on Christmas Eve
Mike Andrews summed up the response, writing: "It's happened! Hell has frozen over!"
Others claimed it was a "headline writer's dream" while several users posted weather forecasters from their own home towns adding "It's hotter than Hell here!".
The Michigan Beach Guide says people "would be surprised how beautiful Hell is".

It goes on: "We have more than 400 acres of hiking and biking trails that wind through a picturesque chain of lakes.
"The 17-mile Potawatomi Trail stretches through marshes and wetlands, and the sprawling Pinckney Recreation area is stunning."
There are many theories as to how the town of Hell got its name. The most popular involves a man in the 1840's named George Reeves who, when asked by officials what he wanted to name the settlement he helped start, replied, 'Call it Hell for I care!'
Another story of the town's origins comes from the frontiersmen who traveled the low-lying wetlands at the height of mosquito season. After traveling through such wet and infested terrain they referred to it simply as "Hell."
The freezing over of Hell comes as heavy snowfall also blanketed parts of Iran, with rare blizzards striking the capital city Tehran on Christmas Eve. The Iranian city - where summer temperatures are among the hottest on Earth and can exceed 50C - saw temperatures fall below freezing overnight, catching locals and local transport networks off-guard.
Record snowfall has also been reported in other world cities, including Moscow where nearly 40cm of snow has fallen in recent days.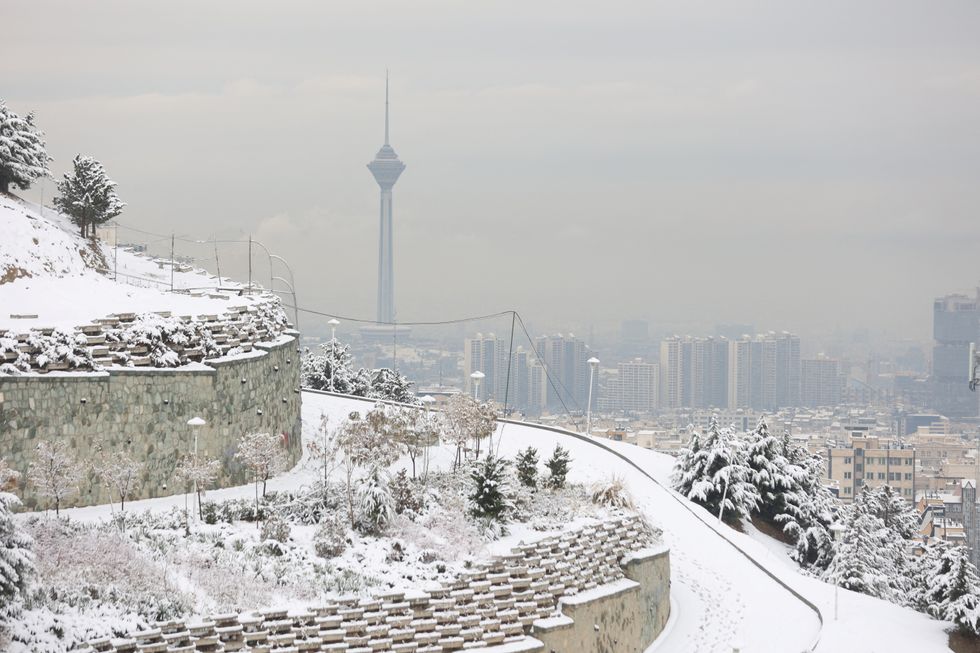 Heavy snowfall in the Iranian capital Tehran caught locals off-guard on Christmas Eve
WANA NEWS AGENCY
The last time a similar depth of snow was recorded in Moscow in mid-December was in 1989. Close to 119,000 people and over 12,500 vehicles were deployed to clear the snow, according to Moscow city authorities, with snowfall forecast to continue until the New Year.
"It's a snow Armageddon! In Moscow there is such a storm that you can't walk or drive," state-controlled Channel One said in a report.