Former England star Matt Dawson believes bringing Owen Farrell back into the side isn't a risk worth taking.
The 31-year-old was banned for the Red and Whites' first two matches of the competition against Argentina and Japan.
---
George Ford has flourished in Farrell's absence, rising to the fore in both fixtures so far.
With Farrell now available again for Saturday's showdown with Chile, however, that gives Steve Borthwick a big dilemma.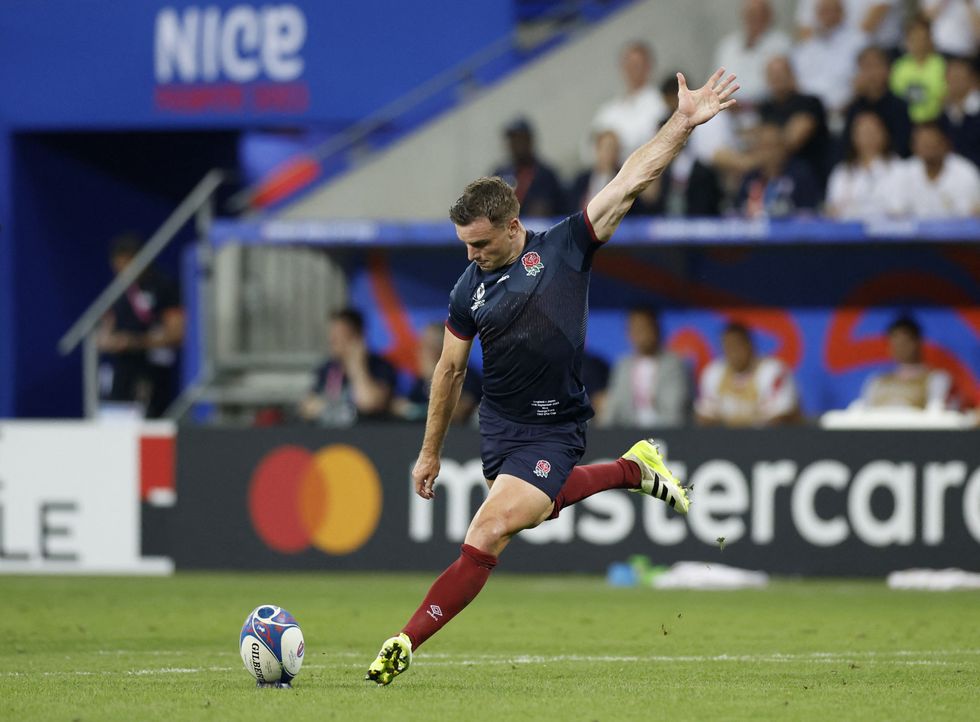 George Ford has been impressive for England in the absence of Owen Farrell at the Rugby World Cup
PA
And Dawson believes playing Farrell may tweak the 'dynamic' of the England team, despite the player's obvious talent and ability.
"If you are playing against Owen Farrell at international level, where they are watching and analysing body language, he doesn't square anybody up," he told the BBC.
"When he played at inside centre with [Ireland fly-half] Jonny Sexton for the British and Irish Lions, he did well as that second receiver because they had that little bit more zip about how they wanted to play the game.
"But for the last four years he hasn't had the zip that certainly Ford or Marcus Smith has.
"The main reason why I wouldn't play Farrell is because Ford is running the show and if he comes back there will be a different dynamic.
"We have never been able to just talk about the brilliance of Ford. It's always the debate of where Farrell fits in."
Farrell and Ford have played together in the past.
Both men were included in the England team that beat New Zealand in the semi-finals of the Rugby World Cup back in 2019.
Ford started that match at 10, with Farrell deployed alongside Manu Tuilagi in the centre.
It is an experiment England may not opt to repeat, however, as they look to secure their place in the knockout stages of the competition.
England attack coach Richard Wigglesworth is happy to have Farrell back - and thinks the fly-half has suffered by missing out so far.
"It's great to have the captain back available," said Wigglesworth.
"I'm delighted for Owen. He has been through a number of weeks of not doing what he loves so I'm glad that we get to have him back.
"He will raise the bar, raise the intensity like Owen Farrell does.
"When he steps on the training field or is playing, you know you are going to get a lift."
Wigglesworth also admitted England weren't ruling out playing Farrell, Ford and Marcus Smith together, too.
"It's not unthinkable. If you have absolute runners around them and that is their skill set and their talent, you want to upskill as many guys as possible to be able to make sure they are seeing the picture early and execute," he said.
"I don't think it's unthinkable to have three ball players in a backline, but it would be the balance of what is around them.
"You have guys like Elliot Daly who can do both - he's a runner and can spot space and pass. You want your balance to be right, but definitely not unthinkable."

On Smith, he added: "It was talked about from the coaches quite early in pre-season because you have a squad of 33 and you know things are always going to be tight.
LATEST DEVELOPMENTS: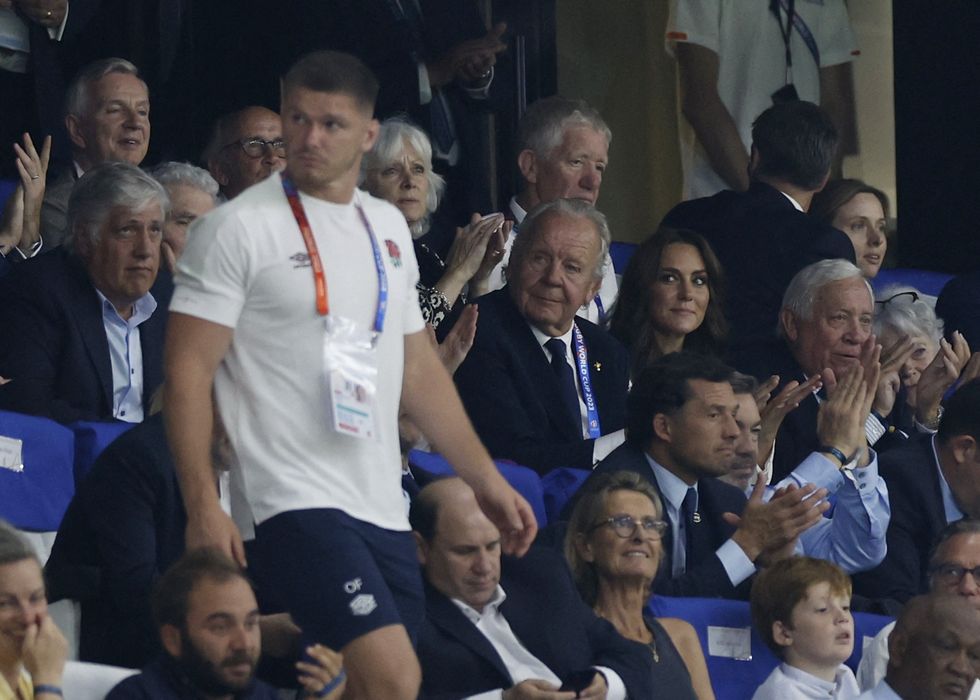 Owen Farrell has been forced to watch on from afar as England look to win the Rugby World Cup
PA
"I think it was Kev (Kevin Sinfield) who was on a walk with him at the end of training and said 'have you ever thought about playing 15?'
"And he just jumped at it 'I would love to give it a go,' which is his attitude.
"It's infectious and wants to play the game. He's brought great life to the pitch in the two performances so far.
"He's played there a fair bit and has been really impressive.
"It's definitely something you look at more and more because of his attitude to it and how positive he's been, then how he's performed on the training field as well."