Australia coach Eddie Jones has been mocked online following his side's defeat to Fiji at the Rugby World Cup on Sunday.
The Wallabies had gone into their showdown hoping to make it two wins from two, having beaten Georgia on matchday one.
---
But Fiji were able to battle their way to a surprise victory, winning 22-15 at the Stade Georffroy-Guichard in Saint-Etienne.
After the game, Jones insisted his Australia team 'dominated' - while also admitting his team were 'outplayed'.
"Thoroughly deserved victory for Fiji. They outplayed us," stated the former England boss.
"We were just off today. We were a poor version of ourselves.
"There is a bit of soul searching to do. It makes the Wales game [on Sunday] pretty important.
"If you look at the stats of the game, we dominated but we were a poor version of ourselves."

​Yet many fans online have reacted to the interview and mocked Jones.
"What game was he watching? If it hadn't been for their line out they might not have touched the ball," said one user.
"Except they lost the turnover penalty and points battle so what stats did they dominate," were the words of another.
"In other words they was rubbish and out played (sic) by the flying Fijians," stated a third.
A fourth said: "Eddie jones is a busted flush. Shouldn't be involved in the game anymore as it's moved on and left him behind."
And another simply reacted by saying: "Lol. #loser."
Jones was sacked as England coach back in December, despite having the highest win percentage of any boss with 73 per cent.
Then, in January, he returned to Australia having previously managed the team between 2001 and 2005.
Jones has struggled since resuming the role, however.
Prior to the World Cup, Australia had failed to win their last four outings.
And they were also hampered by the resignation of key staff member Brad Davis, too.
Jones snapped at journalists before the tournament started, with the 63-year-old seemingly feeling the heat.
And whether Australia can return to winning ways against Wales next weekend is something only time will tell.
Captain David Porecki, meanwhile, believes Australia will 'get it right' and beat Wales to boost their hopes of glory.

"Just get ready for Wales. Every game is do or die in my eyes," he said.
LATEST DEVELOPMENTS: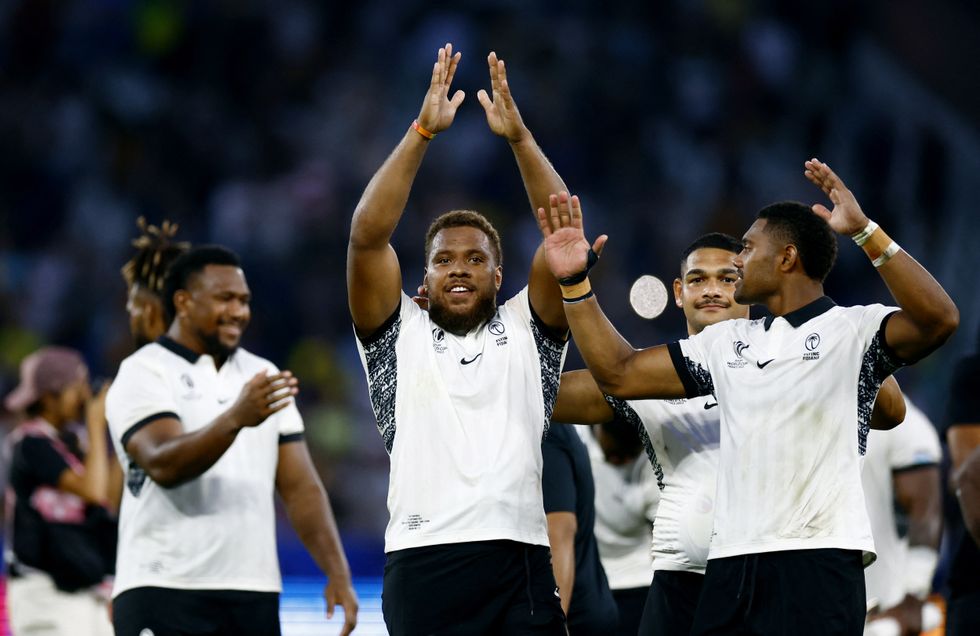 Rugby World Cup: Fiji secured a surprise win over Australia on Sunday night in a hammer blow for Eddie Jones
PA
"We didn't get it right tonight and we will next week.
"We've got a pretty tight turnaround for Wales now, we've got to lick our wounds and get ourselves up for that game, which is easy because it's a World Cup game."