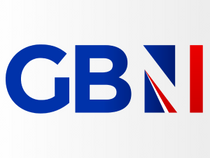 Published: 19/03/2023
-
18:01
Updated: 20/03/2023
-
07:50
Conservative MP Siobhan Baillie has praised the Government for going further than expected on its childcare reforms.
This week the Tory Party announced support for bridging the gap between maternity leave and the 30 hours free threshold for three-year-olds.
---
Speaking to GB News on Camilla Tominey Today, Baillie, who led calls for the changes, said: "The Chancellor actually went further than we were even asking for. This is a massive issue not just for parents, its grandparents, its businesses, and it's also the childcare workforce because we've seen 50 per cent fewer childminders in the last 10 years.
"So, all the Chancellor did was listen to us in terms of trying to give a boost to the hourly rates, and also try and do some stimulating of the sector in relation to childminders and make some changes to Universal Credit childcare, but that's exactly what we wanted.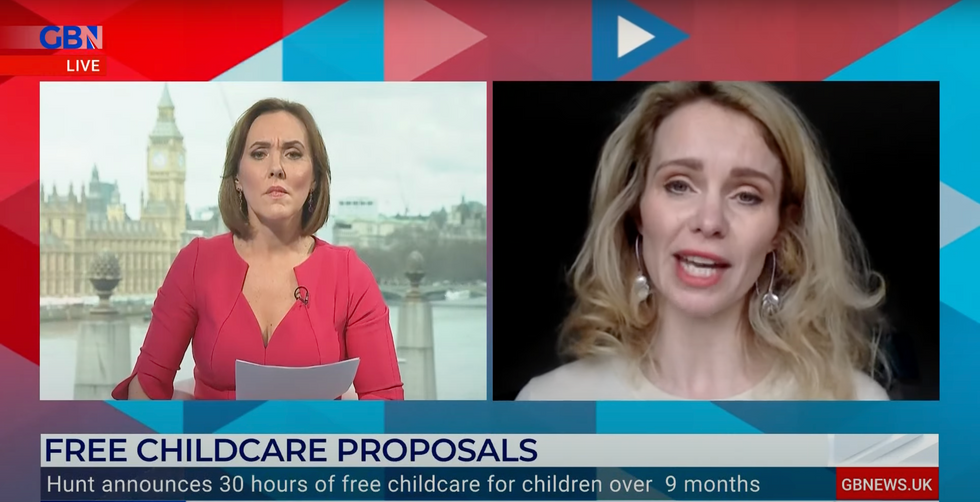 Siobhan Baillie says Jeremy Hunt 'went further than expected' on childcare reforms
GB News
"What he's also done is said that he's mad that the support only kicked in at age three, so he's brought it forward to age one and two.
"Of course, many parents have to go back to work or want to go back to work earlier than when their child is three.
"I mean parents are pretty desperate and we know it. I get emails all of the time. It would have made my life a lot easier if I could do what the Labour Party was doing and just go around promising free stuff and not being realistic.
"But the truth of the moment is that post pandemic, the childcare sector needs some support. We need a greater workforce. There are a million vacancies across all sectors and in the Early Years, workforces are really needing some help.
"So if we tried to add loads of additional free hours for the one- and two-year-olds overnight, the businesses wouldn't cope. So there does need to be this kind of step-by-step.
"And what I want to see now, I do want to see increases on the hourly rates for the sector, but I also want to see what the Department for Education is going to do so we can support this workforce to really get motoring so that we can help parents."
Commenting on the view debate it's sparked including from her Tory colleague Miriam Cates she continued: "I absolutely love this debate and I really hope that there's going to be loads of Conservative colleagues joining the debate about how we help families.
"I agree with Miriam, we've had lots of conversations about this, unfortunately there needs to be changes to the tax system as a whole so we make sure that there are lots of choices. What we want to provide is parental choice, because not all parents want to or need to go back to work.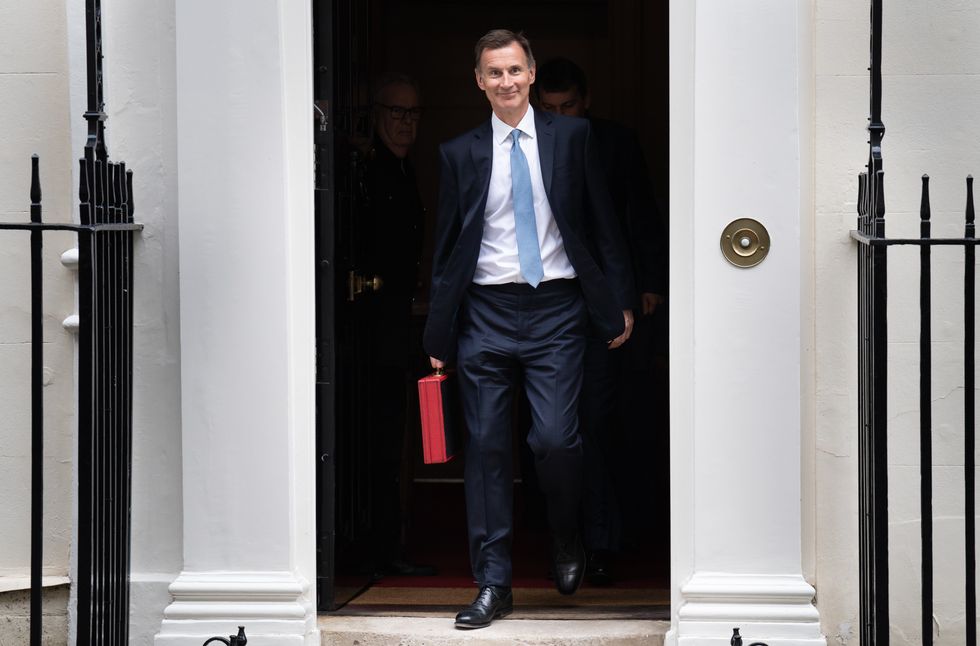 The Tory Party announced support for bridging the gap between maternity leave and the 30 hours free threshold for three-year-olds
PA
"But as it is at the moment, we know that the country has an economic problem post-pandemic, we've spent so much money etc and we also know we've got a workforce problem. So, I think it's right for the Chancellor to look at the issues right in front of him and really stimulate the workforce and help parents get back into work.
"I think that the longer-term changes and those types of things that Miriam is talking about could be really exciting, but I just don't think that we could do it quickly enough.
"I mean, one thing is the Chancellor of the Exchequer has made the Early Years sector and parents integral to growing the country; and that's just not happened before.
"So, credit to all of the campaigners, and all of the really hard-working workforce that have raised this issue, but I think step-by-step and let's have that debate about how families are living now."