Published: 25/04/2023
-
10:58
Rishi Sunak is hoping to reach an agreement with the European Union to allow Britons to use airport e-gates on the continent once more in a bid to quash queues.
Bloomberg News reports that while a formal approach has not yet been made, the Prime Minister and advisers are aiming to capitalise on current collaboration with the EU to come to a reasonable agreement.
---
The introduction of manual checks and passport stamps on Britons entering the Schengen area has caused delays which insiders say is undermining the government's narrative on Brexit benefits.
Luke Petherbridge, director of public affairs at UK travel industry association ABTA, said: "It seems logical to us that with the volumes of traffic we have in both ways, [the UK and EU] can come up with better ways of facilitation."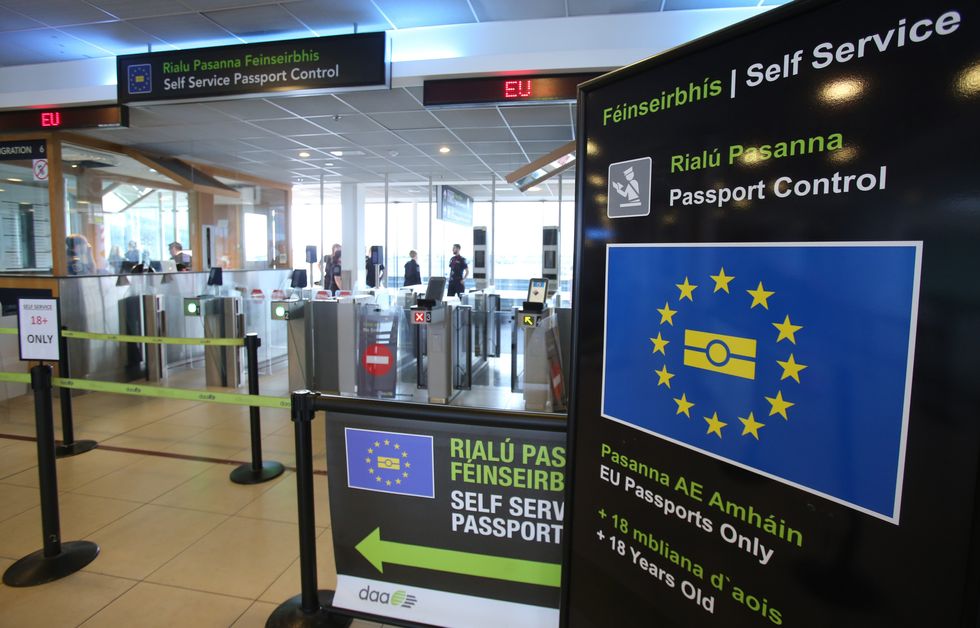 Stamping down on queues through e-gate access
PA
In EU plans set to come into force un 2024, UK nationals and other so-called "third-country" citizens could have their biometric data taken for a visa waiver.
However, the British government is sceptical that these plans will speed up processes and is looking instead to resume full access to the bloc's e-gates.
This comes at a time when Passport Office workers are on a five-week walkout which began on 3 April and is set to last until 5 May.
Further travel disruption is expected at Heathrow Airport next month, as security officers have agreed to target the May bank holidays by striking on May 4, 5, 6, 9 and 25, 26, 27.
Responding to the security officers' strikes in early April, a Heathrow spokesperson said: "We will not let these unnecessary strikes impact the hard-earned holidays of our passengers."
Rishi Sunak is next due to meet European Commission President Ursula von der Leyen at the Group of Seven summit in Japan in May.
On potential solutions at Dover, Rod McKenzie from the Road Haulage Association (RHA) said that it was "entirely possible" for Britain to pay France to allocate more border officers in the same way it funds French patrols of illegal Channel crossings.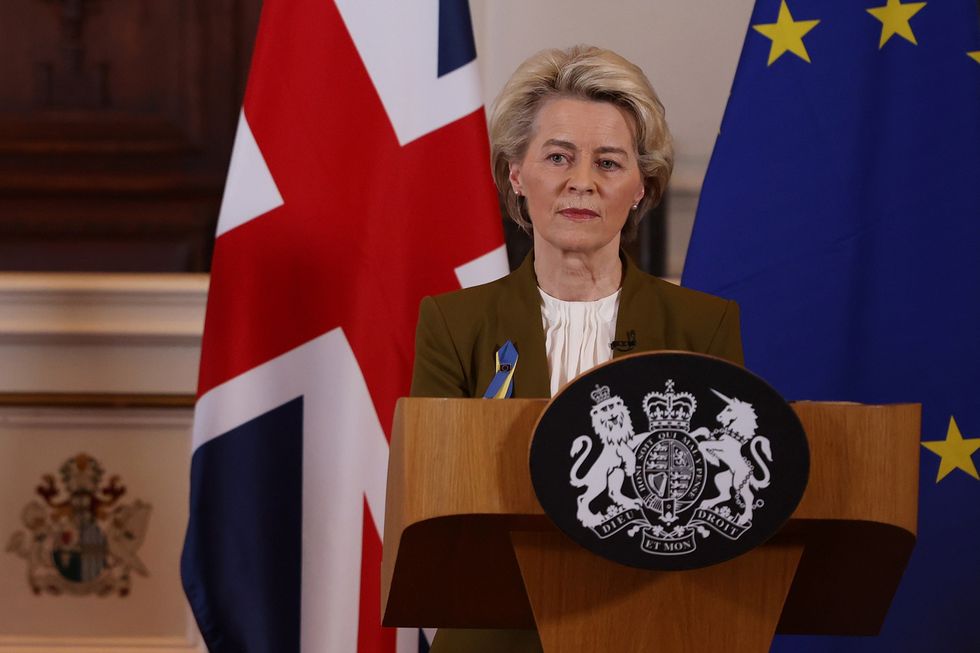 European Commission President and e-gate controller Ursula von der Leyen
PA
McKenzie added: "It can't all be 'it's your fault, stupid Brits, for leaving the EU."
In February, Britain sealed an agreement with the EU over trading agreements in Northern Ireland, which has remained subject to EU rules since Brexit due to its open border with Ireland.
Rishi Sunak has worked to rebuild ties between Brussels and London, which deteriorated under Boris Johnson and Liz Truss.