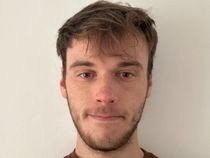 By Ben Chapman
Published: 13/03/2023
-
17:18
Updated: 13/03/2023
-
20:32
The standoff between Gary Lineker and the BBC has amplified the need for the licence fee to be scrapped, according to Jacob Rees-Mogg.
The Match of the Day presenter stood back from his broadcasting duties over the weekend after BBC bosses took issue with his tweet criticising the Government's migrant policy.
---
The move sparked mass backlash from within the corporation, leading to heavily reduced football coverage over the weekend as many of the ex-England striker's colleagues opted to abandon their duties in a show of solidarity.
GB News presenter Jacob Rees-Mogg argued that the BBC's status as a state broadcaster jeopardises the ability of individuals such as Lineker to voice their opinions.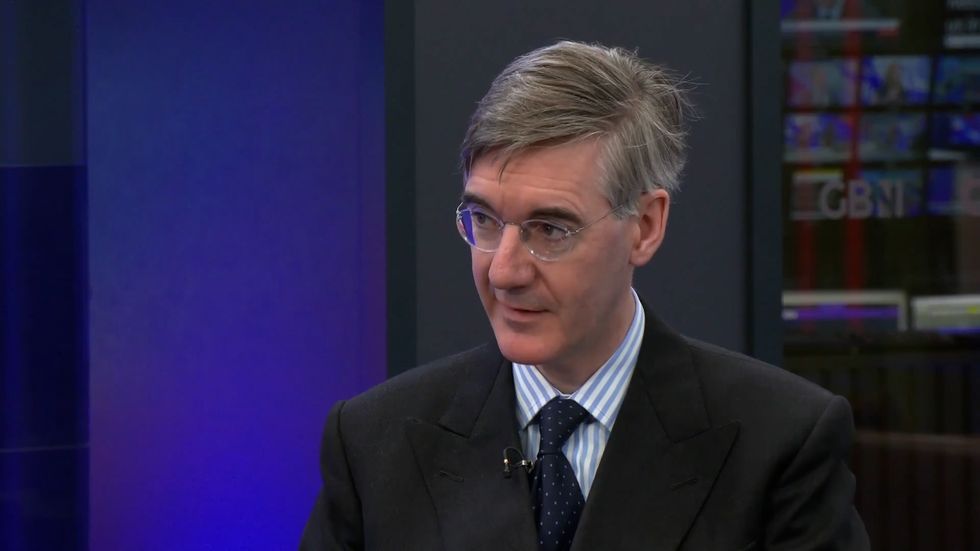 Jacob Rees-Mogg says the Gary Lineker row highlights the need for the licence fee to be scrapped
GB News
He said: "He's entitled to have any view he wants, we are all in favour of freedom of speech and people being allowed to say things that we don't agree with, or we may even find offensive, and that's actually fine.
"He can say what he likes. The issue is that the BBC is the state broadcaster and that it's funded by a tax on televisions. If it weren't, then we wouldn't need to worry about its impartiality.
"Actually, if we change the funding mechanism of the BBC, we could have a much freer media, as they do in the United States, where people are allowed to say what they think.
"I think that would be much better rather than this pretence that the BBC is impartial, which it isn't, then having rows about particular presenters."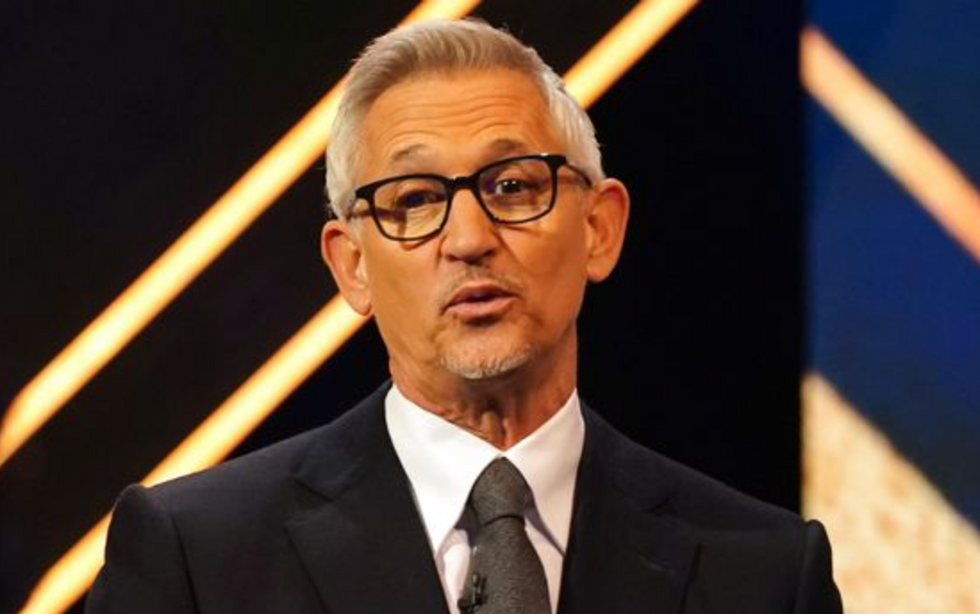 Gary Lineker compared the Government's language on migrants to 1930s GermanyBBC
Following the hugely disrupted football coverage offered by the BBC, the corporation has announced Gary Lineker will be returning to his duties next weekend.
In a statement issued on Twitter, Lineker described the past few days as "surreal", adding that he was "delighted we have navigated a way through this".
He declined to comment further or answer any questions outside his south-west London home on Monday.
In a series of tweets, Lineker also appeared to address the issue of migration again, saying his difficult weekend "doesn't compare to having to flee your home from persecution or war to seek refuge in a land far away".
"We remain a country of predominantly tolerant, welcoming and generous people. Thank you," he added.
In a follow-up tweet, Lineker thanked BBC Director-General Tim Davie for his "understanding during a difficult period".
The presenter said: "He has an almost impossible job keeping everybody happy, particularly in the area of impartiality.
"I am delighted that we'll continue to fight the good fight, together."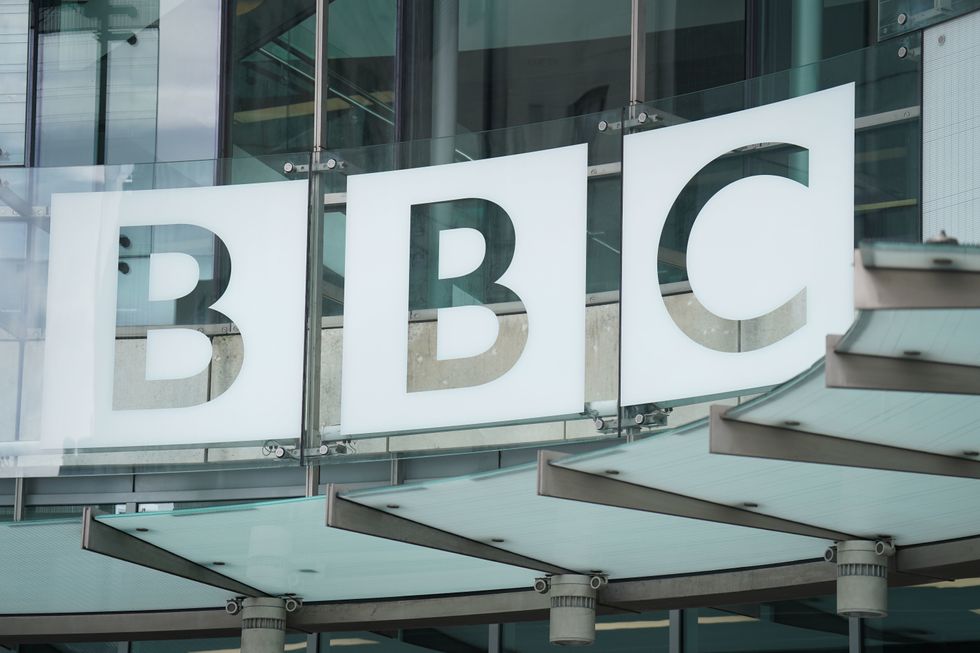 The BBC is under fire over the row involving Gary Lineker
PA
Ex-minister Mogg says the case further exemplifies the hinderances imposed by the licence fee.
Speaking to GB News' Bev Turner and Andrew Pierce, he said: "I have long thought that the licence fee is a constraint on the BBC as it stops it earning revenues by subscriptions on the iPlayer, or by taking advertising.
"It leads to a heavily regulated media based around what the BBC needs and what is needed for a state-funded channel.
"And so, yes, I'm saying the licence fee has passed its sell-by date and it needs to go."
He continued: "There are so many different ways of watching recorded programmes now that you don't invariably need a licence fee.
"I certainly wouldn't pay a licence fee if you don't need it."
Asked if the BBC was right to suspend Gary Lineker, he said: "I think Lineker is a distraction.
The overall picture of the licence fee, and I think those of us broadly on the right have to be very, very careful about attacking people for freedom of speech, so I'm not fussed about what he says.
"I'm not fussed about his contract, I'm fussed about the fact that the BBC is not an impartial broadcaster but it's funded by all of us and that's the fundamental issue."
He added: "I don't understand why he doesn't stand for Parliament. He's highly articulate."