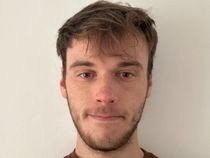 By Ben Chapman
Published: 23/05/2023
-
17:01
Updated: 23/05/2023
-
18:18
Angela Rayner was branded "ludicrous" for forcing a Commons debate on Suella Braverman's speeding conviction today.
The Labour Deputy Leader demanded to know "how many strikes" before the Home Secretary would be sacked from her role, as she faces accusations of breaking the ministerial code.
---
Rishi Sunak is still mulling over whether or not to order an investigation into Braverman's conduct after she asked officials to help arrange a private speed awareness course for her.
Conservative MP Sir Edward Leigh criticised Rayner's decision to ask an urgent question in the Commons over the matter, saying the issue pales in comparison to "proper scandals" of the past.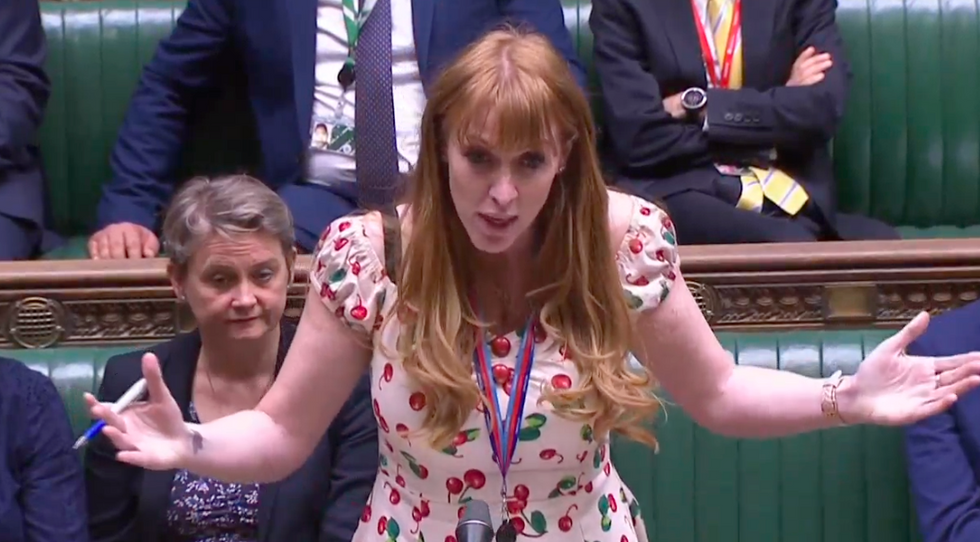 Angela Rayner felt the Suella Braverman controversy merited an urgent question in Parliament
Parliament
Speaking in Parliament, he said: "What's wrong with this country? We used to have proper scandals about sex or money, or about prime minister's invading Iraq on dodgy evidence which resulted in hundreds of thousands of people dying.
"All this moral outrage is ludicrous, that a minister asked her private office about something and they took her advice.
"We all know what this is all about, they're attacking a Home Secretary who is attacking a real scandal, which is the mass immigration into this country."
It has been claimed that Braverman breached the Ministerial Code by asking taxpayer-funded civil servants to assist with a private matter.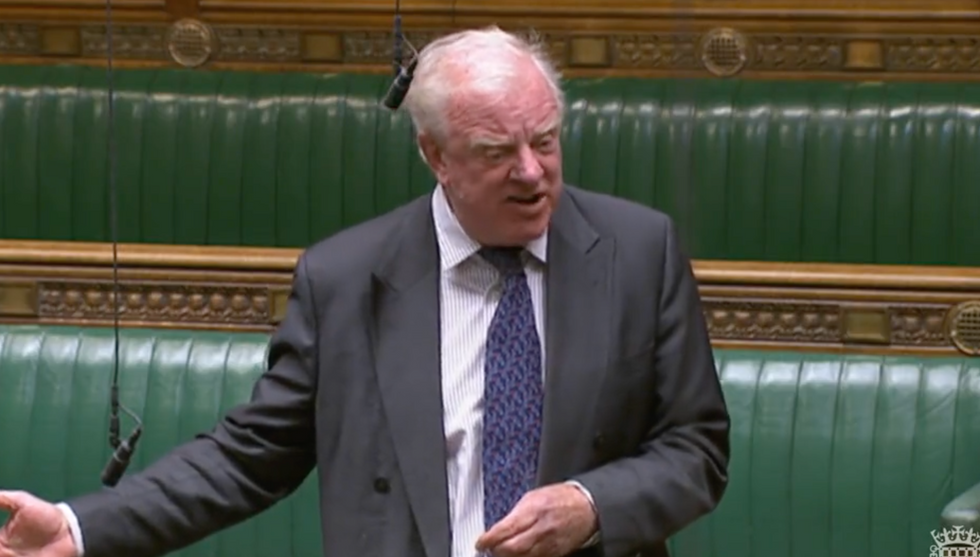 Sir Edward Leigh called for more support for Braverman
Parliament
The Home Secretary has denied any wrongdoing.
She admitted speeding, paid a fine and took penalty points on her driving licence.
Bringing an urgent question to the Commons, Angela Rayner said: "After days of dither and delay… the Prime Minister still hasn't decided whether there should be an investigation by his ethics adviser.
"When can we expect to know what the Prime Minister is thinking on this matter?"
Cabinet Office minister Jeremy Quin told MPs: "The Prime Minister made clear to the House yesterday that he is receiving information on the issues raised.
"Since returning from the G7, the Prime Minister has met both the independent adviser and the Home Secretary and asked for further information.
"It is right that the Prime Minister, as the head of the executive and the arbiter of the Ministerial Code, be allowed time to receive relevant information on this matter.
"Honourable members will be updated on this in due course."