Published: 15/03/2022
-
13:12
Kyiv Mayor Vitali Klitschko has urged Ukrainian men to return to the capital city and defend it from encroaching Russian forces.
In the appeal, Mayor Klitschko said: "Men of Kyiv! Come back!
---
"We need to protect our city and our future! Instead of sitting somewhere and sympathising.
"Everyone who loves Kyiv and wants it to survive must help as much as they can."
This week, Kyiv has been subject to relentless bombardment and residential areas have been particularly targeted as part of Russian President Vladimir Putin's efforts to capture the city.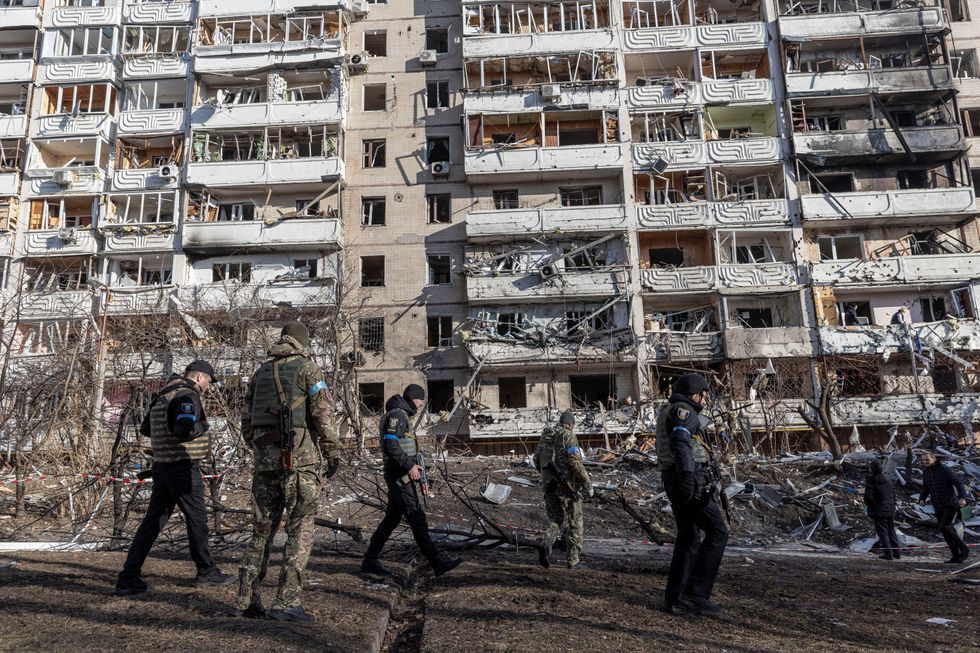 An apartment hit by Russian shelling in Kyiv
MARKO DJURICA
Civilian deaths have risen and many of those remaining in the city are left without homes due to the mass destruction caused by heavy artillery shelling.
It was reported yesterday that four people had died after a 16-storey apartment block in northern Kyiv was hit by missiles and caught fire. 35 of the residents managed to escape.
In the early hours of morning, large explosions continued to echo throughout the capital.
A 35-hour curfew has now been imposed that will begin at 8pm local time on Tuesday (6pm GMT), and continue until 7am on Thursday (5am GMT).
Mayor Klitschko said: "It is prohibited to move around the city without special permission, except to go to bomb shelters.
"The capital is the heart of Ukraine, and it will be defended. Kyiv, which is currently the symbol and forward operating base of Europe's freedom and security, will not be given up by us."
The former boxer has said he will "never give up" and that Russian forces will "never ever" be able to enter the city.
Talks between Russia and Ukraine are set to resume, but progress is unlikely given the situation on the ground.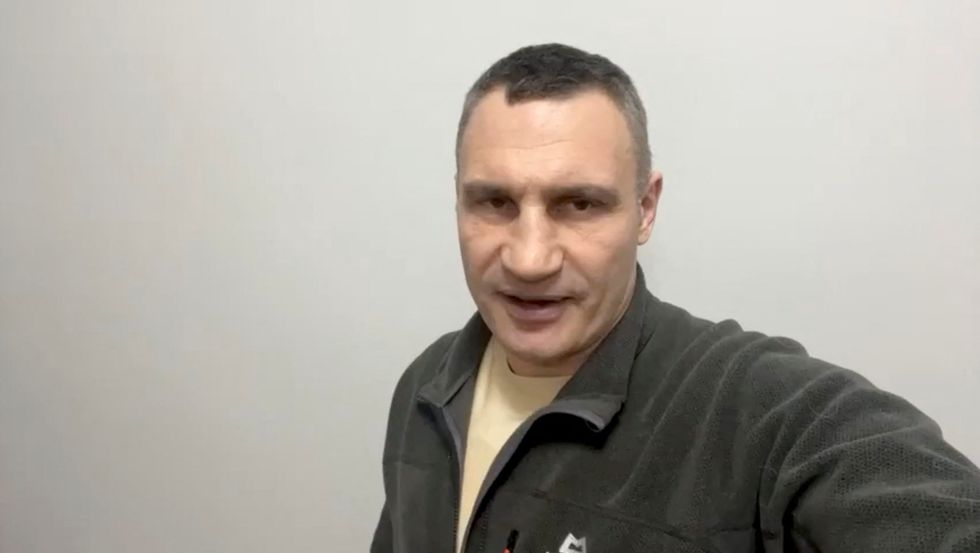 Kyiv Mayor Vitali Klitschko
VITALI KLITSCHKO