Published: 13/09/2023
-
22:21
Updated: 14/09/2023
-
20:18
US house prices have been tipped for a major deflation with Donald Trump's former economic advisor warning the American economy lies in a "precarious position".
Steve Moore warned that if mortgage rates increase further, it will become much harder for Americans to buy a house and that individuals will be paying a lot more money over the life of their mortgages.
---
Average rates on a five-year adjustable mortgage jumped to their highest level in 12 years last week while fixed-rate mortgages also climbed.
Speaking to GB News, Moore said he was "worried" about the housing market and warned that the current high mortgage rates would deflate house prices.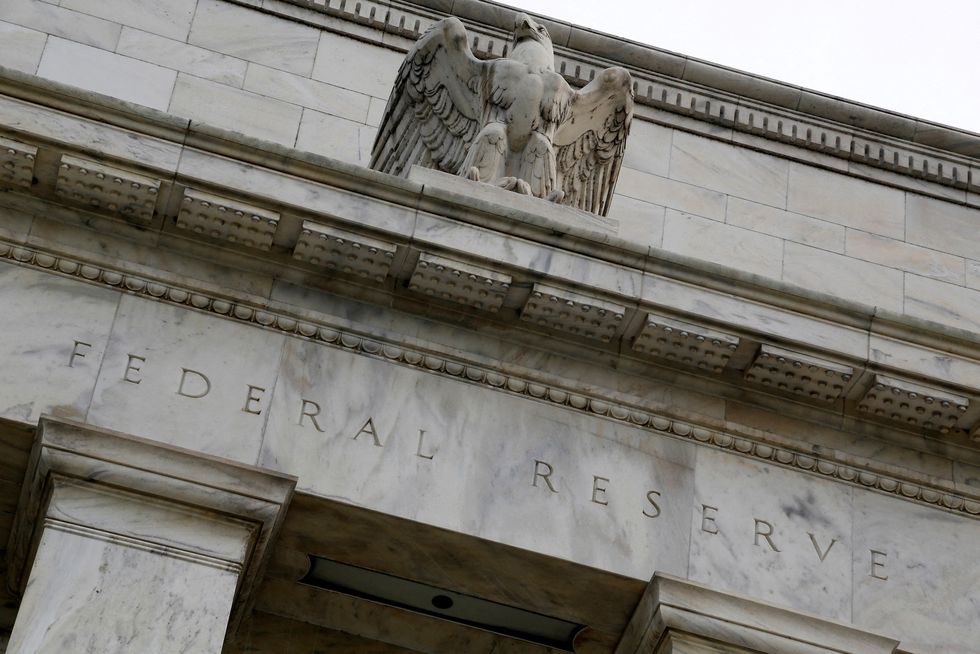 US Federal Reserve
Reuters
"When mortgage rates go up, they've gone from two to seven per cent in the last two and a half years, that means that the higher mortgage rate hurts the homeowner and the home seller," he said.
"It depreciates prices and it makes it harder for people to buy a house.
"We estimate the average homeowner is buying an average home with those higher interest rates is now going to pay $150,000 more on the life of the mortgage.
"It's a lot of money. So I am worried, I guess the bottom line is I am worried about the housing market and I do think at some point maybe soon you're going to see a real deflation in prices."
Should US mortgage rates remain above seven per cent, it would mark the most painful run for homeowners since January 2002.
According to Moore, interest rates could also be hiked, driving up the cost of repayments.
US LATEST: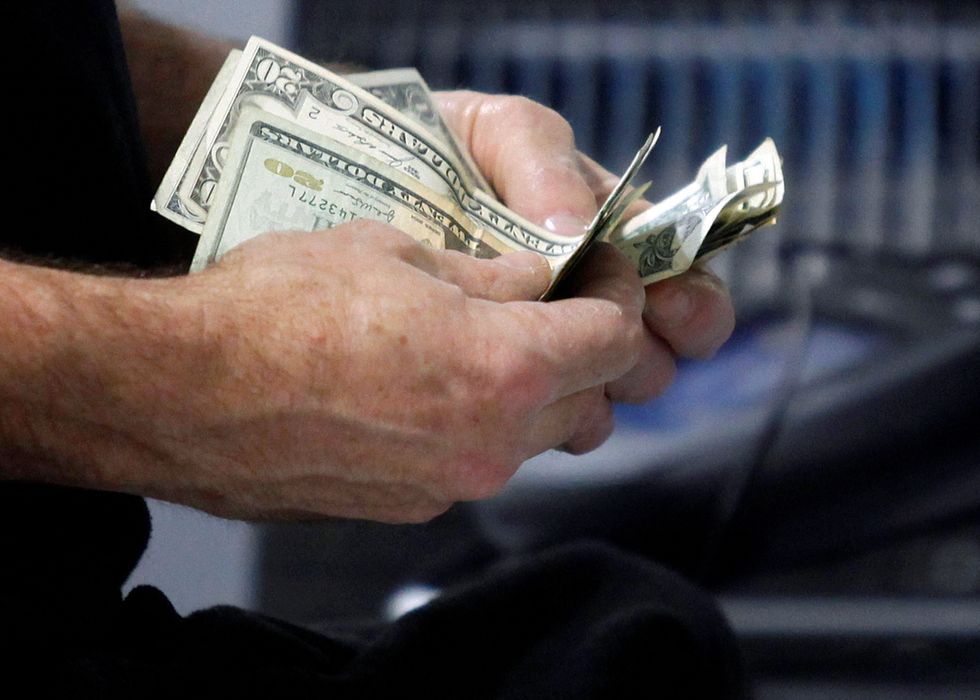 'Soon you're going to see a real deflation in prices,' said Moore
Reuters
WATCH STEVEN MOORE DISCUSS THE HOUSING CRISIS
Coupled with the rising cost of living and inflation, which rose by 3.7 per cent according to figures released by the Bureau of Labor Statistics today (13 September), prices for individual Americans are are risk of spiralling out of control.
"I think the inflation situation is also looking bleak," Moore said when asked about August's inflation figures.
"Globally we're seeing oil prices now at $90 (£72) a barrel. That's a huge increase over the last month or two from when it was like $65 (£52) a barrel.
"So when your energy prices rise like that, the price of everything rises because energy is the master resource, everything that we produce has an energy component to it.
"I would expect that the inflation rate is going to go on an annual basis up to about four per cent but what's really scary is that the monthly number is going to be somewhere near 0.7 per cent.
"So do the math, that means if that were to persist for a year, you're talking about eight or nine per cent inflation.
"I don't expect that, but I think we're going to be in the four to five per cent inflation range and people should know that our target inflation rate is two per cent.
"That means the Federal Reserve is going to look at these numbers and they're going to have the heeber jeebers and freak out.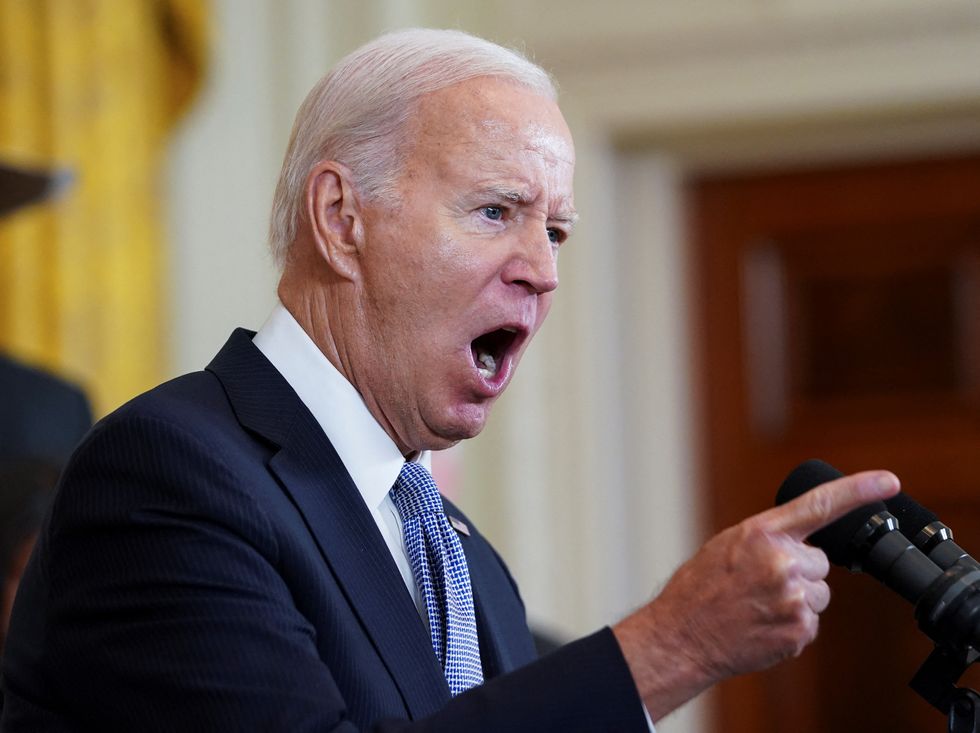 Joe Biden
Reuters
"So I wouldn't be surprised if we had another interest rate hike.
"And that's a problem because look at what's happened to mortgage rates here.
"I would say the US economy shows some signs of strength, but it also is in a very precarious position."
Today's inflation figures beat the predicted forecasts which estimated they would rise 3.6 per cent, up from 3.2 per cent in July.
On a monthly basis, prices increased 0.6 per cent.
When asked about the effect on individual Americans, Moore said: "Inflation's just a killer. It's a regressive tax on American families.
"The lowest income people suffer the most when you have inflation and the middle income people and rich people don't really suffer at all from inflation.
"We've seen a big decline in real incomes for middle-class Americans under Biden.
"I think that's going to be his Achilles heel when he runs for reelection."
He added: "I think that these numbers on inflation are very troubling."