Published: 13/09/2023
-
19:53
Updated: 14/09/2023
-
07:49
Joe Biden has been warned that another "devastating" financial crash is barreling towards the US as national debt has exploded to new heights.
The federal deficit is expected to double to an eye-watering $2trillion (£1.58trillion) this year, surging national debt to $33trillion (£26.4trillion) and casting fears that the president's government will shut down should they fail to pass a new budget or stopgap.
---
Earlier this month, the White House begged Congress to accept a short-term funding extension to avert the government shutdown which could come by the end of the month.
The House and Democratic-controlled Senate will be in session for around 12 days before the funding expires on 30 September.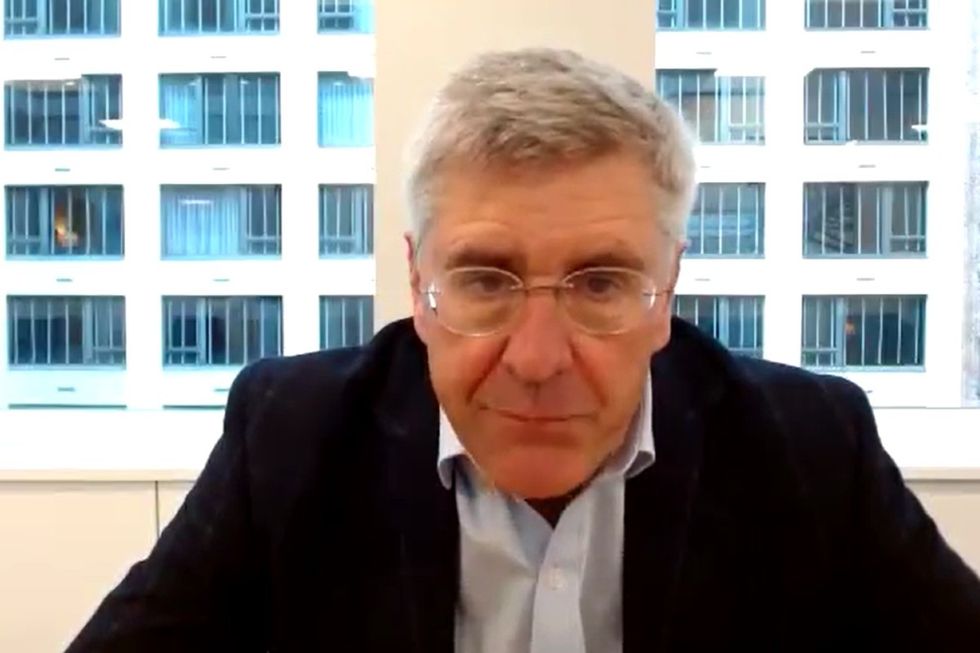 Steve Moore told GB News he could not put a timeline on the crisis
GB News
Speaking to GB News, one of Donald Trump's former economic advisors Steve Moore warned that a financial crash could be imminent should national debt continue to spiral.
"I do believe if we just continue to run up the deficit then there will be a financial crisis at some point," Steeve Moore said.
"I don't know if that's going to happen in three weeks or three months or three years, but this cannot continue.
"This is just inflating a bubble that's getting bigger and bigger and bigger and bigger. And at some point, if you don't start deflating from that bubble, it pops. And that's the real danger."
US LATEST:

WATCH AS STEEVE MOORE GIVES WARNING OVER FINANCIAL CRISIS
Although the US economy is relatively strong, the federal deficit has not shrunk as expected meaning Americans could be hit with larger interest payments and lower tax receipts.
"Although the crucial work continues to reach a bipartisan, bicameral agreement on fiscal year 2024 appropriations bills, it is clear that a short-term continuing resolution (CR) will be needed next month," a spokesperson for the Office of Management and Budget told Axios.
The high deficit is expected to undermine Biden's chances during the 2024 presidential election after he attempted to take credit for reining in the budget.
Despite the current $2trillion spending imbalance, the spending imbalance was much larger in 2021, hitting $2.8trillion (£2.22trillion) following unprecedented Covid spending, according to figures from the Congressional Budget Office.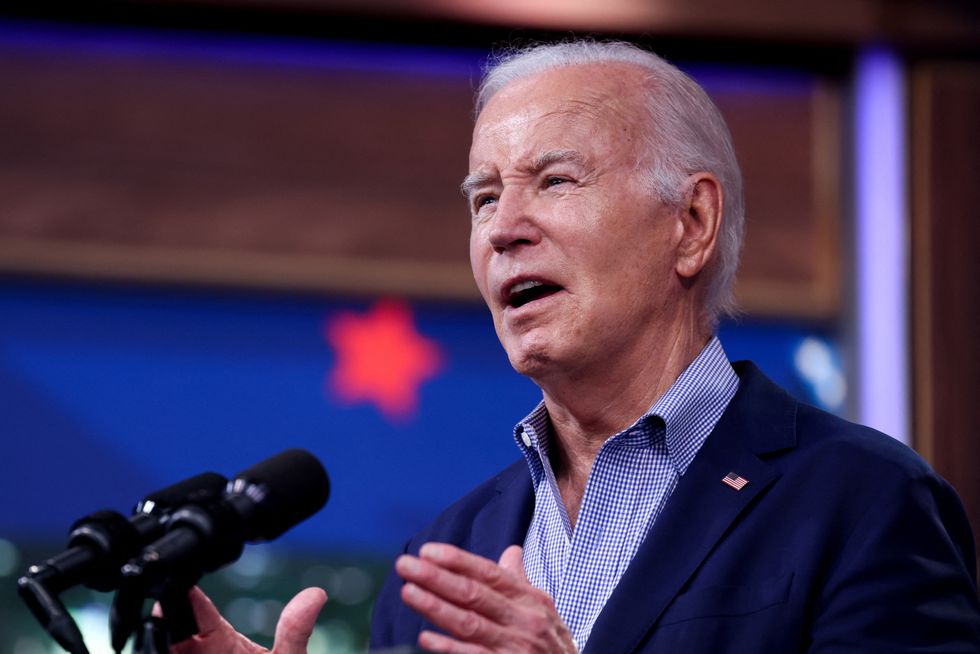 Biden economy chaos as Congress set to shut down amid $2trillion federal deficitReuters
"We should learn from 2008 when we had the last big bubble pop, that was devastating," warned Moore.
"We had massive business failures. You had the major banks that needed major bailouts from the government. We had the unemployment rate double and triple.
"Just like a cancer cell, you'd better treat it before it metastasizes. And we're not doing that with our debt.
"We're just whistling Dixie and pretending it doesn't exist."