Published: 14/07/2022
-
15:02
Updated: 14/07/2022
-
15:28
The Conservative Party leadership race has been whittled down to the final five candidates as Suella Braverman drops out of the running.
Chairman of the 1922 Committee Sir Graham Brady announced the final five MPs will continue to fight on in the Conservative Party leadership race following another round of voting among Tory MPs earlier today.
---
Rishi Sunak, Liz Truss, Penny Mordaunt, Kemi Badenoch and Tom Tugendhat are the remaining candidates.
Kemi Badenoch got 49 votes, Suella Braverman 27, Penny Mordaunt 83, Rishi Sunak 101, Liz Truss 64 and Tom Tugendhat 32.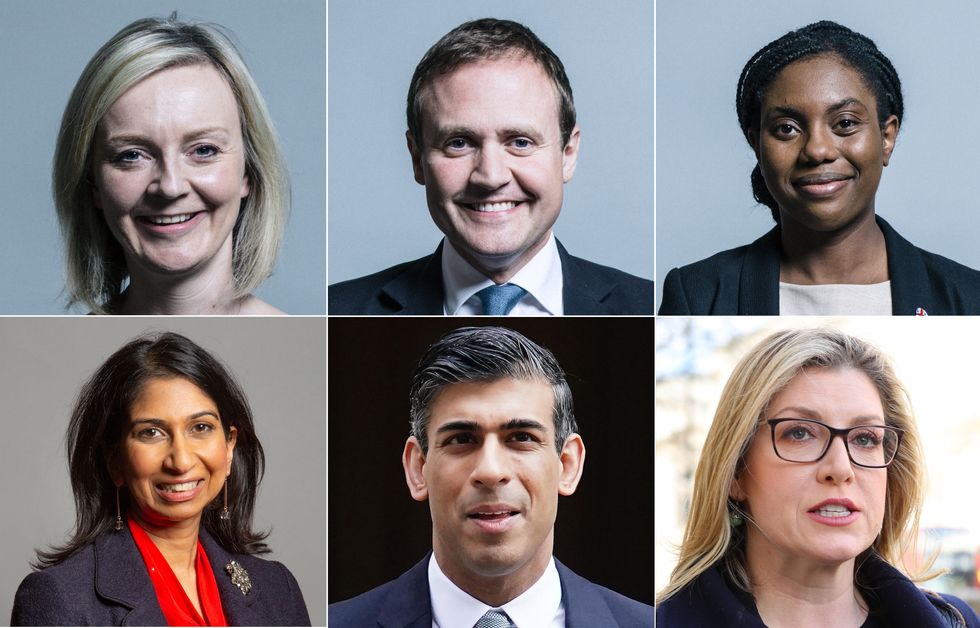 The six contenders were whittled down to five
UK Parliament
It comes after the Chair of the Health and Social Care Select Committee, Jeremy Hunt, and newly-elected Chancellor of the Exchequer Nadhim Zahawi were eliminated from the race yesterday after both failing to secure the support of 30 MPs.
The remaining candidates will continue to face a series of votes among MPs, eliminating the last placed candidate in each round until a final two are left.
The remaining two will then face Conservative Party members at a series of hustings around the country over the summer, who will vote to select the new leader, and therefore Prime Minister.
Allies of Tom Tugendhat insisted he would not pull out of the Tory leadership contest despite dropping five votes in the second round.
Rishi Sunak, who remains the frontrunner in the Tory leadership contest after the second ballot, said he was "incredibly grateful" for the support of Tory MPs.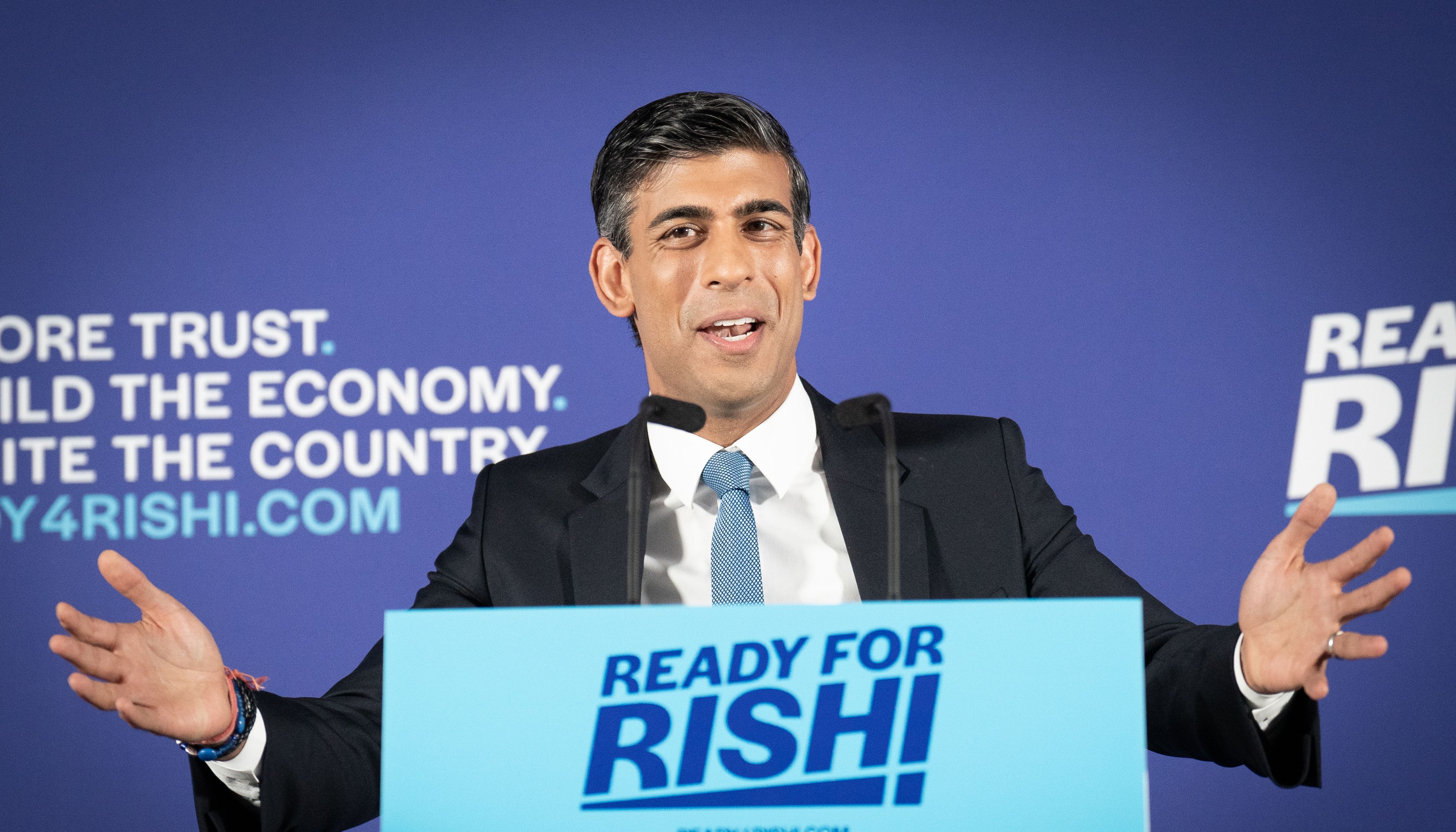 Rishi Sunak at the launch of his campaign to be Conservative Party leader and Prime Minister
Stefan Rousseau
He tweeted: "I am incredibly grateful for the continued support from my colleagues and the wider public.
"I am prepared to give everything I have in service to our nation.
"Together we can restore trust, rebuild our economy and reunite the country."
Liz Truss's leadership election team claimed she is attracting a wide range of support from across the Tory party, as they indicted Suella Braverman's supporters should now back the Foreign Secretary.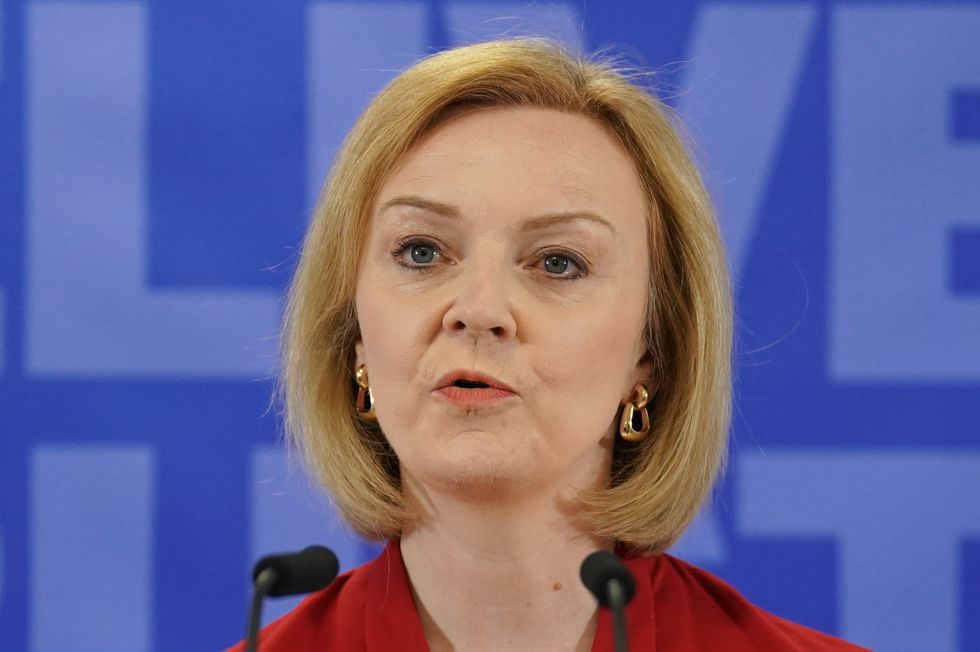 Liz Truss at the launch of her campaign to be Conservative Party leader and Prime Minister
Kirsty O'Connor
A spokeswoman for Ms Truss said: "Today's results show that Liz Truss is attracting a wide range of supporters from across the Conservative Party.
"Suella Braverman ran a campaign that she can rightly be proud.
"As Liz set out in her speech now is the time for MPs to unite behind the candidate who will cut taxes, deliver the real economic change we need, continue to deliver the benefits of Brexit and ensure Putin loses in Ukraine.
"Liz Truss has the experience to deliver from day one, grow our economy and support working families and then beat Labour."