Published: 27/07/2022
-
09:32
Updated: 14/02/2023
-
10:48
Former Team GB swimmer Sharron Davies told GB News how any idea of two-year-olds recognising trans identity is ridiculous.
The trans-identity row spread to young children recently after Stonewall wrote how children as young as two can "recognise their trans identity".
---
The charity called on nurseries to be aware of teaching a binary understanding of gender.
Their tweet caused outrage, particularly with Sharron Davies, who has called for transgender athletes to be banned from competing in female categories.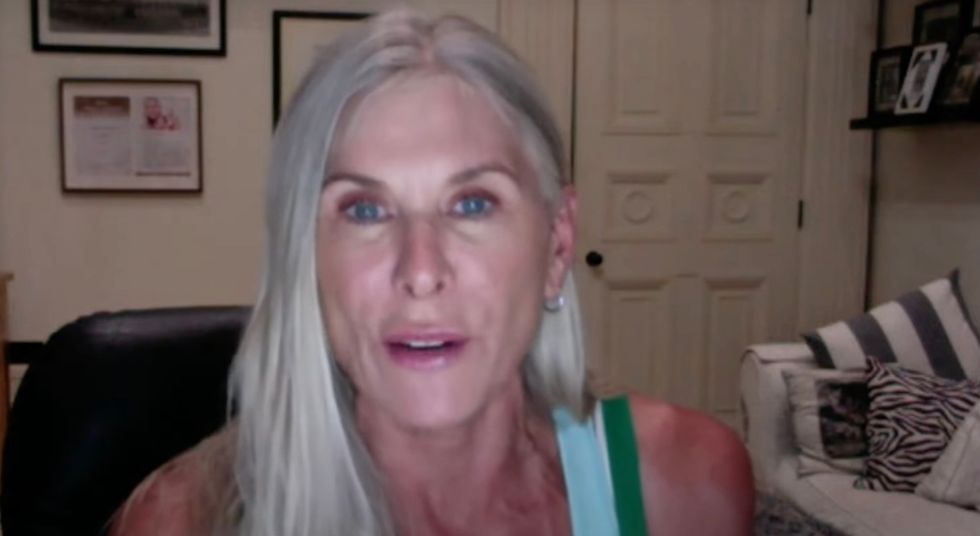 Sharron Davies
GB News
She told Dan Wootton Tonight: "I have a grand-daughter who is two, and all she is interested in at the minute is how excited I get when she manages to find the potty.
"There are stacks of toys left over from my 15-year-old son and she just plays with whatever's available so it's ridiculous to say that a two-year-old has any idea of trans ideology.
"And to say that nurseries need to be aware of this I think is outrageous.
"Let's just let kids be kids, and stop these ridiculous stereotypes."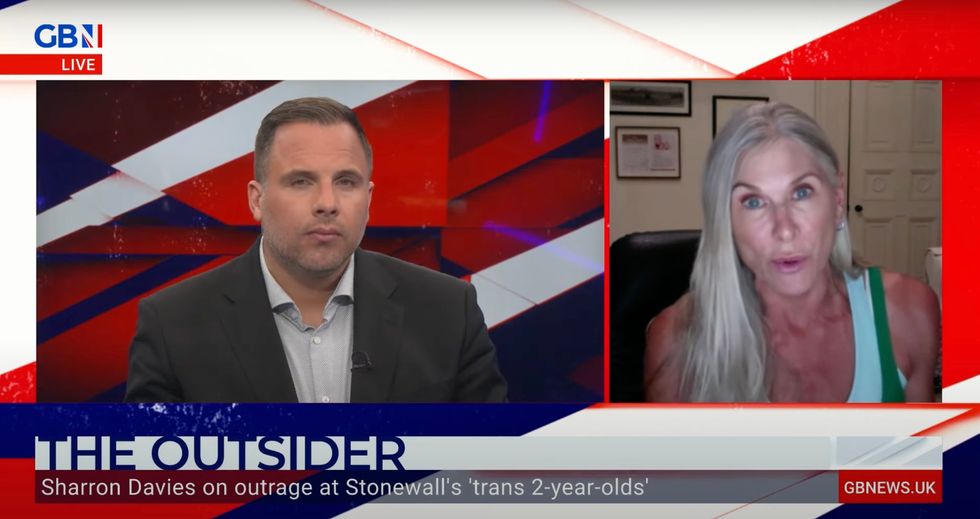 Sharron Davies appearing on Dan Wootton Tonight
Ms Davies added how she spent a lot of her childhood swimming and hanging around with boys, but this did not make her a boy.
She also told us: "I spent my whole youth with short hair, smelling of chlorine, playing with the boys, falling off my bike, falling off tree swings and I don't think I wore a skirt until I was about 17.
"That did not make me a boy."
Sharron explained how she has used most of the money left to her by her mother to fight ideology like this.
And she now believes the tide is beginning to turn after highlighting cases such as drag-time stories being taught to young children instead of classic tales.
She added: "The general public are beginning to understand they don't want drag-time stories taught to their primary school children with people dressed up as if they are hookers.
"There's nothing wrong with it but it's not appropriate, it's adult entertainment and it's not for children."