Published: 18/03/2023
-
15:27
Russians are fleeing their homeland in massive numbers and heading to Thailand to escape being called up to fight in Ukraine.
Some of the country's busiest beaches, including on Phuket, have been swamped with so-called 'draft dodgers' running away from their homeland.
---
Locals say that some have even taken over 'entire neighbourhoods' and have no intention of returning to Russia.
It comes as US President Joe Biden joined Britain in welcoming the International Criminal Court's (ICC) decision to issue an arrest warrant for Russian President Vladimir Putin for war crimes in Ukraine.
Mr Biden said Mr Putin had "clearly committed" them and the warrant, although not recognised in the US, was "justified" and made "a very strong point".
At least 233,000 Russians have arrived on the holiday island of Phuket in the last four months, with thousands more arriving every day.
One, Nikolai, 25, told The Sun he had travelled between Thailand, Cambodia and Laos to escape a call-up.
He said: "This is not my war. I have never voted for Vladimir Putin. I can't stop the war by being in Russia, but I will do all I can and all my income allows me to never join his troops, and never fight against Ukraine."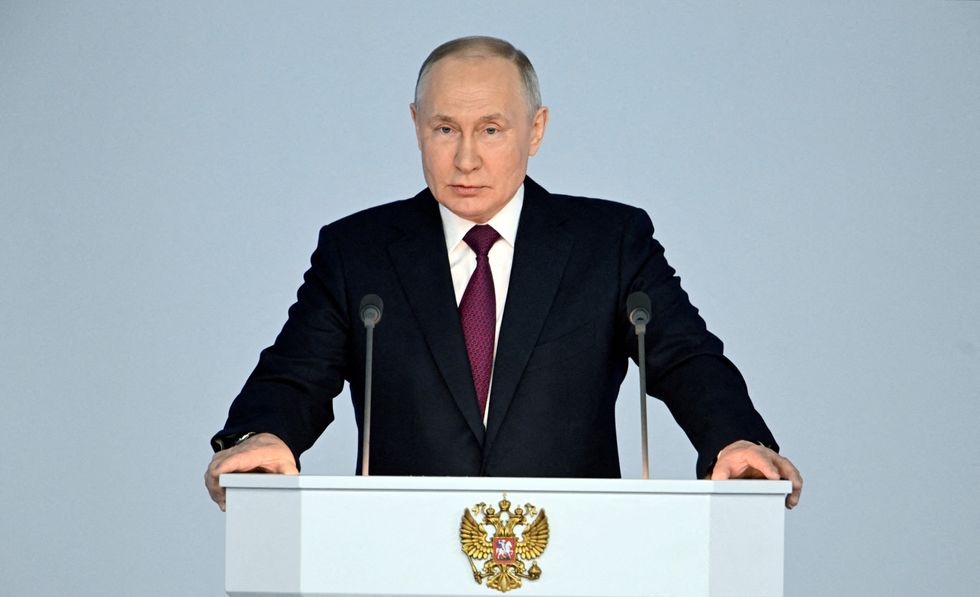 Vladimir Putin is seeing young men abandon Russia in droves to avoid call-ups
Reuters
Another insurance broker from Vladivostok — who did not want to be identified — told the paper: "The huge wave of young men arriving here for an indefinite period is impossible to miss."
British tourists recently in Thailand noticed the changes.
Michael Shackleton, 39, of Didsbury, Manchester, said: "In Pattaya you can't move for Russian men of fighting age."
UK Foreign Secretary James Cleverly stressed it was essential that those at the top of the regime in Moscow were held to account for the atrocities which have taken place since the invasion a year ago.
The Hague-based ICC said it was issuing the warrant for the arrest of the Russian leader over the alleged abduction and deportation of thousands of Ukrainian children to Russia.
The charges were immediately dismissed by the Kremlin – which does not recognise the ICC – as "legally void".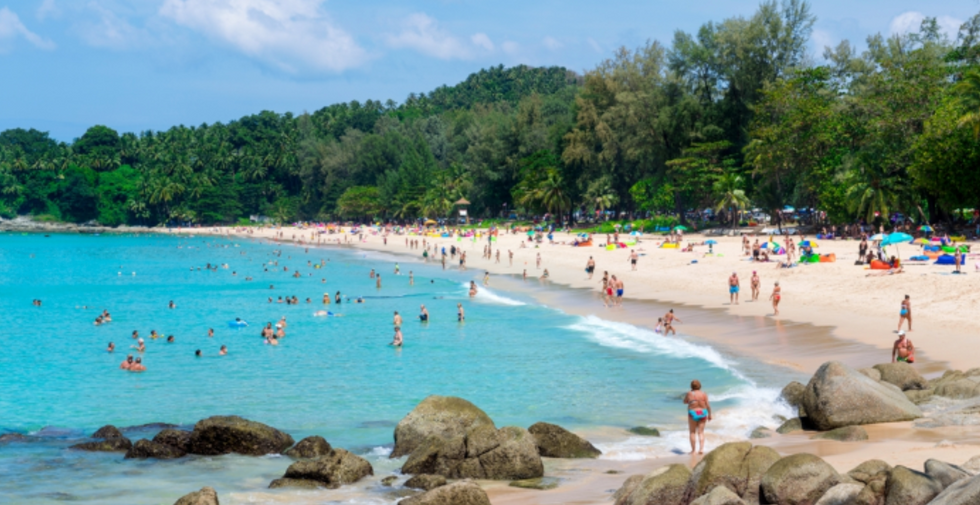 Hundreds of thousands of Russians are flocking to Phuket and staying put
Tourism Thailand
However, Mr Cleverly said in a statement posted on social media: "Those responsible for horrific war crimes in Ukraine must be brought to justice."
We welcome the step taken by the independent ICC to hold those at the top of the Russian regime, including Vladimir Putin, to account."Work must continue to investigate the atrocities committed."
Labour leader Sir Keir Starmer, a former director of public prosecutions, also backed the move.
"The announcement sends an important message: there will no hiding place for Putin and his cronies and the world is determined to make them pay for what they have done," he said.
"These cases are just the tip of the iceberg. One day Putin will face justice: until then, the focus of all who believe in Ukraine's liberty and freedom must continue to be on ensuring her victory."