Published: 13/08/2023
-
10:45
Updated: 14/08/2023
-
09:28
Robert F Kennedy Jnr has admitted that he is acutely aware and has come to terms with the risk to his life as he embarks on the Democratic party candidacy campaign trail.
Despite experiencing death threats and trespassing incidents, the presidential hopeful has been denied secret service protection.
---
Kennedy expressed his concerns, and recalled memories of his father and uncle's assassination, in an interview with US documentary filmmaker Daphne Barak aired exclusively on GB News' Camilla Tominey Show.
"Everyone in my family is aware of the risk but life is filled with risk," Kennedy told Barak as the pair delved into uncomfortable subjects.
Kennedy went on to explain that he was in no doubt about the "sacrifice that might be required to preserve America".
However, Kennedy conceded that "it came as a surprise" to learn that he had been denied secret service protection, given that no presidential candidate who requested protection had ever been denied.
Kennedy said: "We were very meticulous in documenting the peculiar threats that I've been facing and even 10 days ago we had a mentally ill person make it to the second story of my house."
He added: "I commonly get death threats."
"Plus because of my family history," he said, referring to his father, Robert F Kennedy, who was killed during his presidential campaign in 1968, and uncle, John F Kennedy, who was assassinated as president in 1963.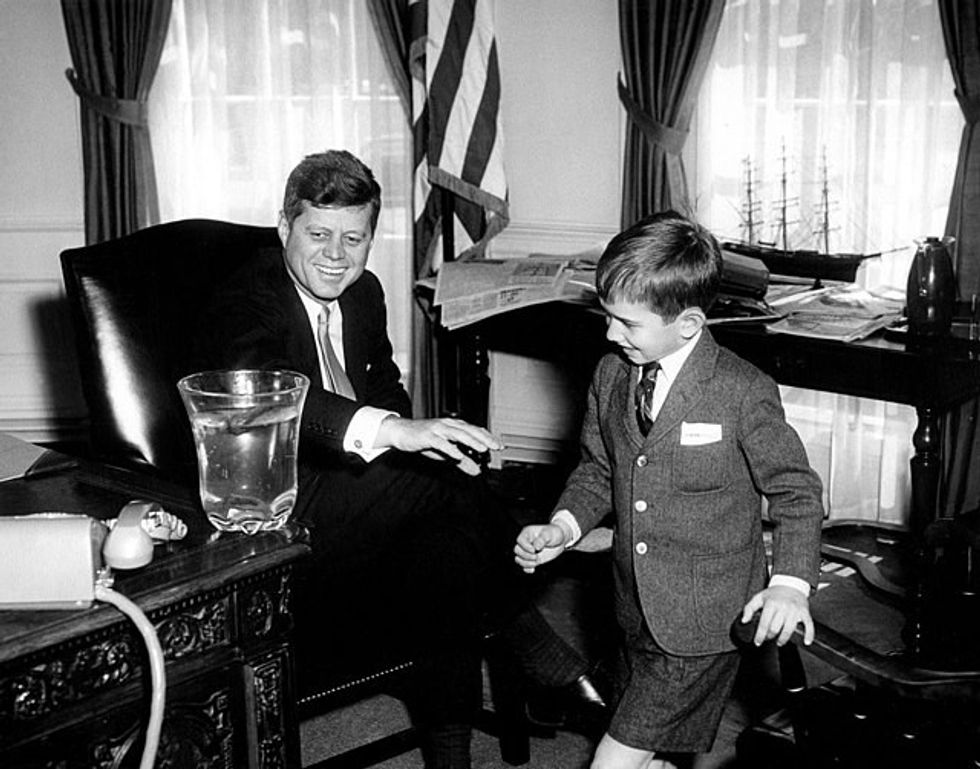 John F Kennedy with Robert F Kennedy Jnr
WIKIMEDIACOMMONS
Kennedy noted that the secret service had initially been "very helpful" but then "went dark," as the Department for Homeland Security intervened.
The interview comes on the 60th anniversary of the assassination of JFK on 22 November 1963.
Recalling the day of his uncle's assassination, Kennedy said: "I was picked up from school early that day. I went to Sidwell Friends school in Washington D.C. and my mother picked us up early.
"While we were leaving we saw a man in front of the school lowering the flag to half mast. I asked my mother why that was, why he was doing that.
"And she said that a bad man had shot my uncle, had shot uncle Jack.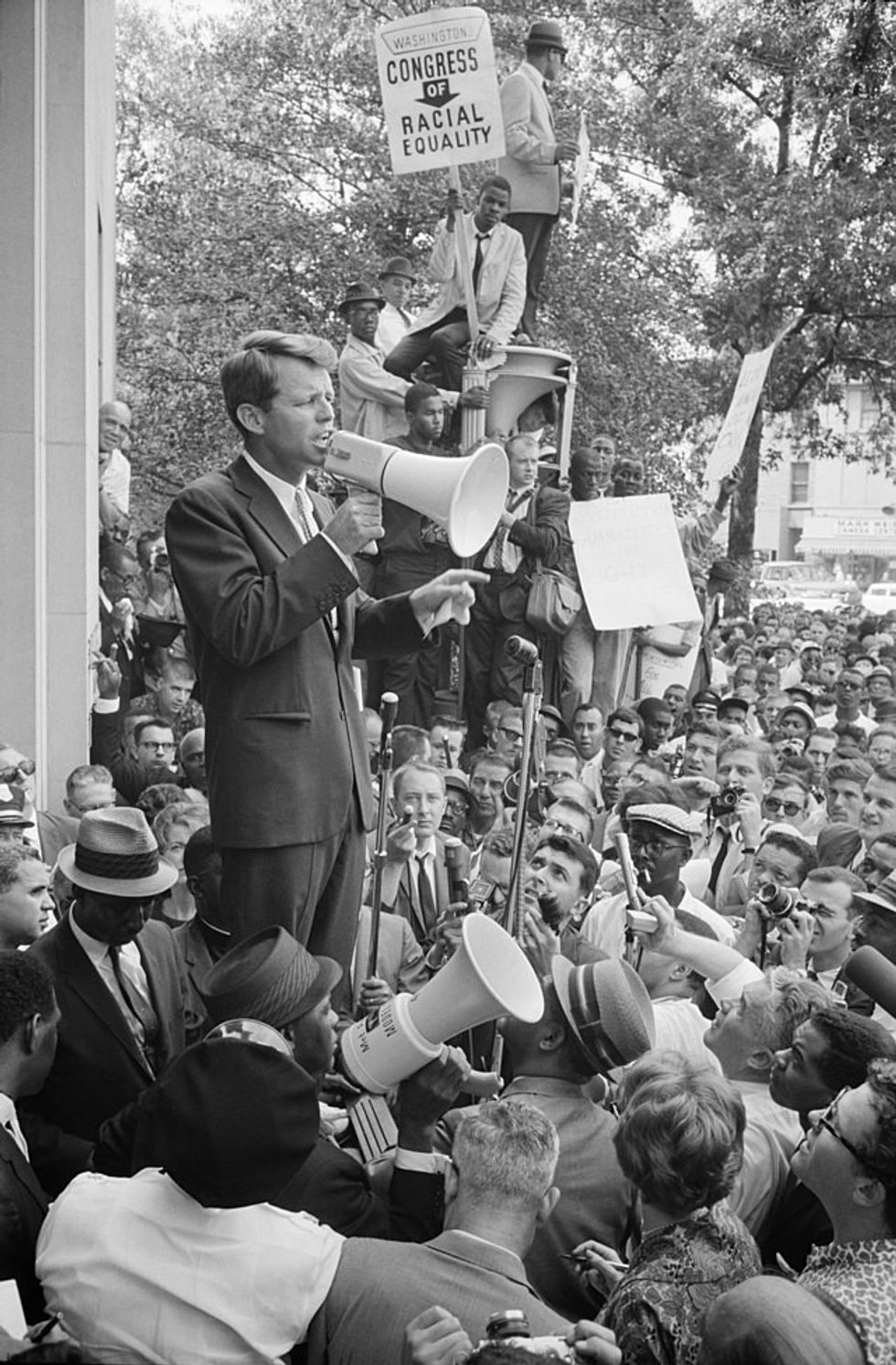 Robert F Kennedy
WIKIMEDIACOMMONS
"When I went home, my father was actually walking in the yard with the director of the CIA, John McCollum."
According to Kennedy, the first call his father made was to the CIA, from which he demanded "did your people do this?"
Frantically searching for answers, his father's next call was to Enrique Ruiz-Williams, who had been one of the commanders of the Cuban brigade, as he pressed again: "Did your people do this?"
Kennedy reflected on how the family then walked around the garden and settled by a cedar tree.
"I hugged my dad because we could see how upset he was and he was destroyed. It took him many many months to recover. He walked around like a ghost," Kennedy reflected.
Democratic presidential candidate Robert F. Kennedy Jr. delivers his political soapbox speech at the Iowa State Fair in Des Moines, Iowa, U.S. August 12, 2023.
REUTERS/Scott Morgan
On history repeating itself less than five years later, Kennedy recalled his father's murder: "I was at Georgetown Prep School in Washington.
"I was woken up by a priest at around 5 in the morning and I was told there was a car waiting for me and he didn't say why."
Kennedy recalled how he was taken directly to Hickory Hill where "people were very upset," and first realised that something was untoward when the campaign offices had been closed.
He continued: "We went and got on Air Force 2, which was Hubert Humphrey, the vice-president's airplane and we went to Los Angeles, to Good Samaritan Hospital, so I was with my father when he died."
A pallbearer at his father's funeral, Kennedy reflected on an "extraordinarily moving ceremony," and heart wrenching train journey back to Washington D.C.