Published: 20/04/2022
-
18:51
Angela Levin accused Prince Harry of "taking advantage of his grandmother" for giving an interview days after his secret visit to see the Queen.
Speaking on GB News, royal commentator Angela Levin slammed the Duke of Sussex for only making the trip to Windsor with wife Meghan Markle, so he could use the post-visit interview as an introduction to his Netflix documentary.
---
Ms Levin said: "I think he took huge advantage of his grandmother. I think she obviously loves him and although she might be unhappy about his behaviour, she does care about him very much indeed.
"He wanted to use it as an introduction to the documentary he is doing with Netflix and I think that's actually pretty disgusting.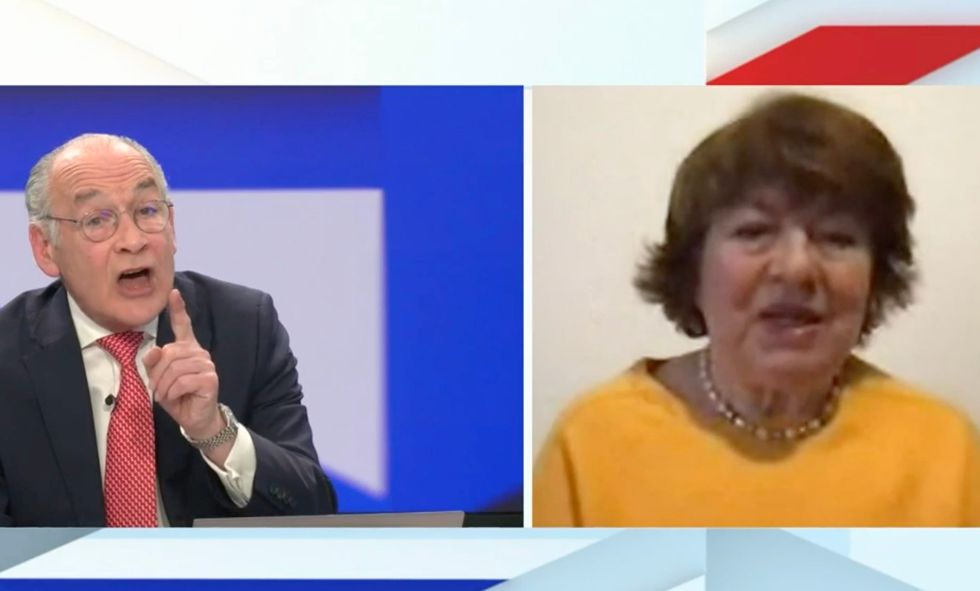 Angela Levin (right) speaking with GB News presenter Alastair Stewart
GB News
"When he wants to be royal, it's just so he'll earn more money out of it and make people feel he's more important than he has become because without the royal titles they really aren't very much."
Harry and Meghan signed a multimillion-pound deal with streaming giant Netflix in 2020.
While at the Invictus Games this week, where Harry gave the all-telling interview with a US network, a camera crew has followed the Sussexes for their documentary called Heart Of Invictus – a series from Harry and Meghan's Archewell Productions following people competing at the event.
Ms Levin continued: "I think the Queen has always been very dutiful and a lot of her time has been spent doing that rather than with her children.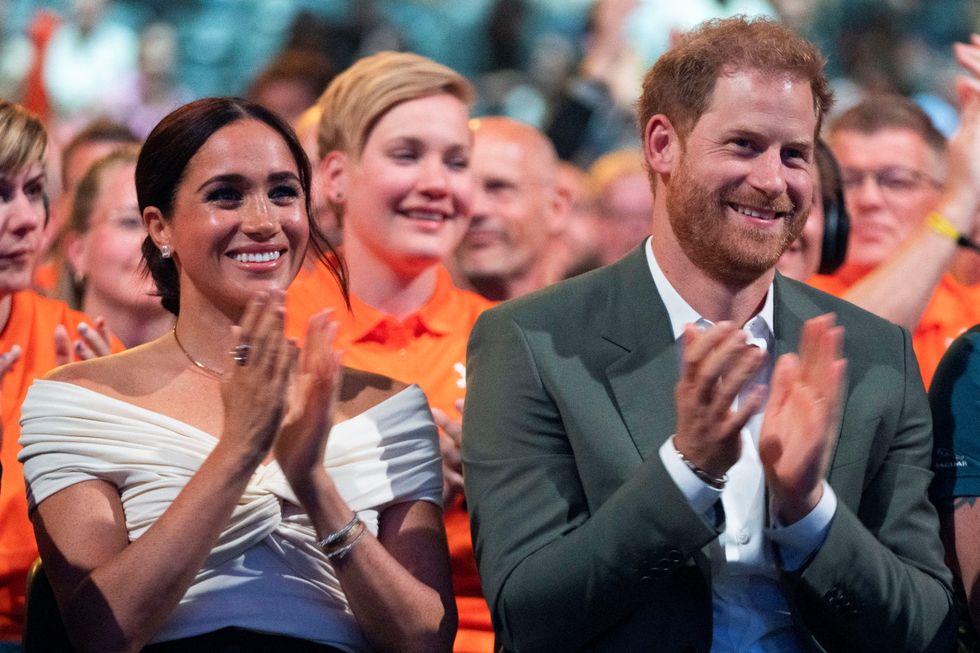 Prince Harry and Meghan Markle at the opening ceremony of the Invictus Games in The Hague
PA
"I think as she is 96 tomorrow, this is changing slightly and she wants to tidy things up and make everything nice and have the family there. "
GB News presenter Alastair Stewart said it looked like the monarch was leaving the door open for Harry to be a part of her Platinum Jubilee celebrations.
Ms Levin replied: "She wants him to be on the balcony. He won't have a role during the celebrations, but she wants him to be there because this is her family.
In the interview with American TV programme Today, Harry said he did not know if he will return to the UK to celebrate the Queen's Platinum Jubilee, saying there are "security issues and everything else".
Speaking about his meeting with the Queen, he said "Being with her it was great, it was just so nice to see her, she's on great form.
"She's always got a great sense of humour with me and I'm just making sure that she's protected and got the right people around her."
The Duke of Sussex also appeared to issue a veiled warning to those closest to the Queen, saying he wanted to make sure his grandmother was "protected" and had "the right people around her".