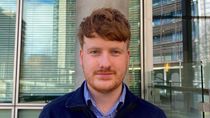 Published: 03/02/2023
-
17:08
Updated: 03/02/2023
-
17:54
Nicola Bulley's partner has shared his heartbreak at the disappearance of the 45-year-old mother as he issued a desperate appeal for anyone with information to come forward.
Nicola went missing last week just minutes after getting off a work call.
---
* GET LIVE UPDATES ON THIS STORY - SUBSCRIBE TO OUR YOUTUBE CHANNEL NOW *

She had dropped her two daughters off to school and was walking their dog when she went missing.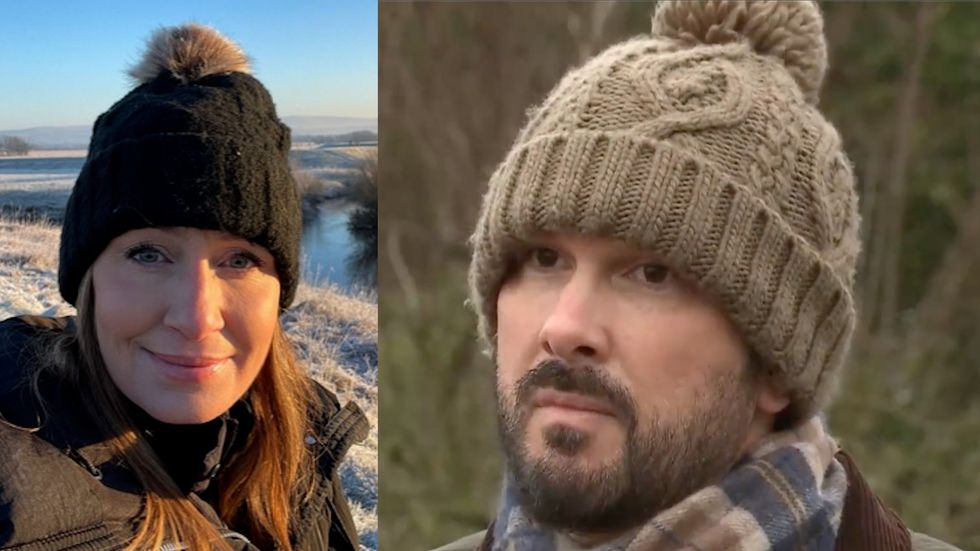 Nicola's partner has shared his heartbreaking account of the last week.
PA
Her mobile phone and the lead and harness for her dog, springer spaniel Willow, were found on a bench close to the River Wyre in the Lancashire countryside.
Her family say her behaviour was normal in the days leading up to her disappearance, with police saying there were "unanswered questions about what has happened to Nicola".
Lancashire Police have said they do not believe any crime has been committed and are treating the incident as a missing person inquiry.
They added that there is currently "nothing to suggest any third party involvement in Nicola's disappearance".
At a press conference today Superintendent Sally Riley said they believed Bulley disappeared within a 10-minute window between 9:20am and 9:30am.
She said: "We believe that Nicola was in the riverside area and remained at the riverside area. We remain open to any inquiries that might lead us to question that, but at this time we understand that she was by the river.
"Our main working hypothesis therefore is that Nicola has sadly fallen into the river, that there is no third party or criminal involvement and that this is not suspicious, but a tragic case of a missing person.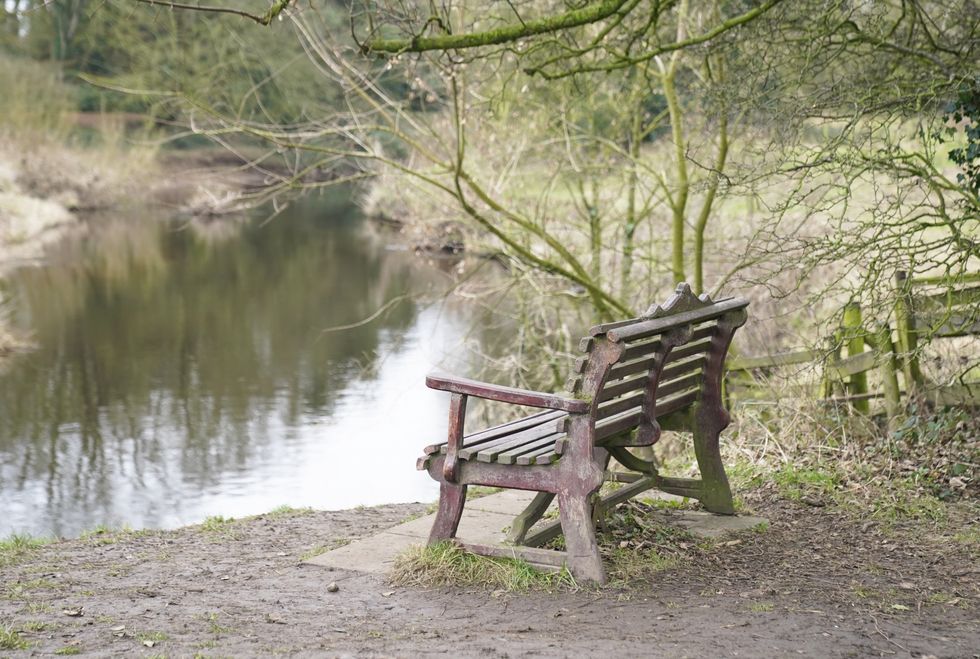 The bench where Nicola Bulley's phone was found, on the banks of the River Wyre.
Danny Lawson
Now, her partner Paul Ansell has reflected on the past week, insisting that his focus is on their two little girls.
He said: "Every scenario comes to a brick wall, every single one of them.
"All we're doing is sitting there, going round, and round, and round, going through every scenario, and then go back to the first scenario again and do the whole thing again.
"It's just all day long. That's all we're doing. "
Asked how he was handling the situation he said: "I don't know how I'm coping. I don't even want to actually think about that. Just focus. Just like I said, it's just about the girls. That's it. I'm there for them."
He added that he was "hoping to goodness" people would come forward with new information regarding Nicola's disappearance.