By Anna Fox
Published: 28/06/2022
-
21:59
Updated: 14/02/2023
-
10:54
Appearing on Dan Wootton's segment The Outsider, comedian Jim Davidson hit out at Disney bosses over their new film Lightyear flopped.
Disney's latest animated film Lightyear flopped in its first weekend in theatres, after controversy erupted over the company's decision to include a brief kiss between a lesbian couple in the movie and to replace the conservative star Tim Allen with Chris Evans as the voice of Buzz Lightyear.
---
Discussing the apparent rise in wokeness from Disney, Mr Davidson exclaimed the "world's gone mental".
Mr Davidson highlighted the sky rocketing success of the recent film Top Gun: Maverick, which refrained from conforming to rising wokeness.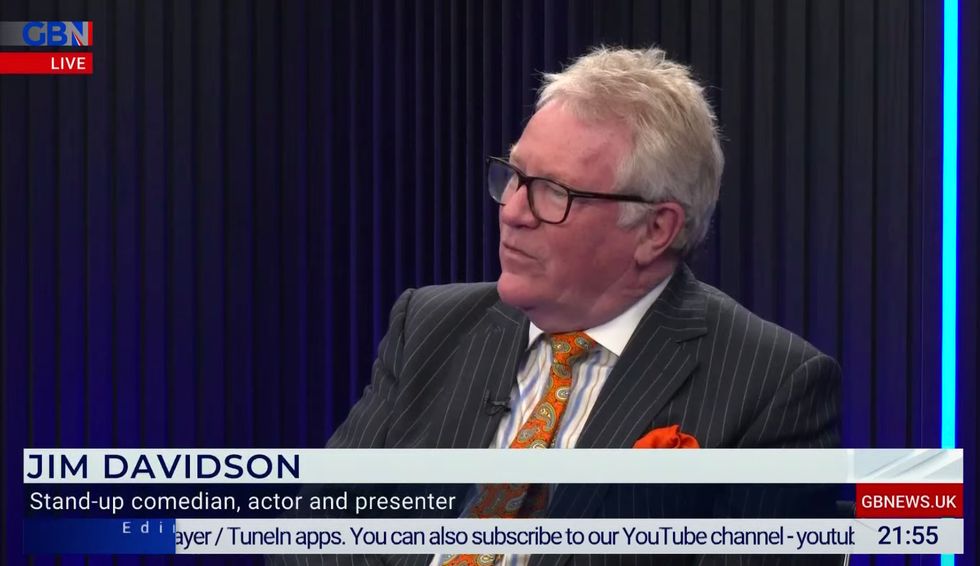 Comedian Jim Davidson slammed Disney bosses in the wake of the release of film Lightyear
GB NEWS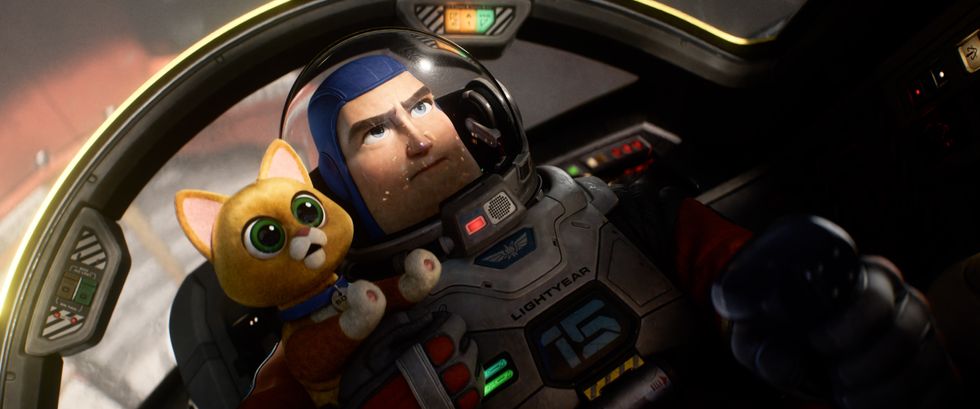 Lightyear has been banned in 14 countries over a lesbian kissing scene
PA Features Archive/Press Association Images
Exclaiming how people are "voting with their feet" avoiding Disney movies, Mr Davidson emphasised how "people want little Tommy Cruise and Kate Bush" adding "we want to see Brian Wilson at Glastonbury".
Lightyear opened in 4,255 locations domestically and in 43 markets overseas – but 14 Muslim-majority nations banned the movie from playing in their cinemas because Disney included a lesbian kiss.
The United Arab Emirates, a Muslim-led nation, which criminalises homosexuality, became the first nation to ben the movie from cinemas in response to the lesbian kissing scene.
Disney originally cut the scene earlier this year, but reinstated it in March after Pixar staff complained about the censorship in an open letter obtained by Variety.
The letter criticised the company's CEO Bob Chapek on his handling of the issue, accusing him of attempting to censor "gay affection".
The film's producer Galyn Susman said she assumed the movie would be banned in China too, but Disney has not yet received an official answer from authorities there.
In a statement Ms Susman said: "We're not going to cut out anything, especially something as important as the loving and inspirational relationship that shows Buzz what he's missing by the choices that he's making, so that's not getting cut.
"It's great that we are a part of something that's making steps forward in the social inclusion capacity, but it's frustrating that there are still places that aren't where they should be."