Published: 12/04/2022
-
19:38
Updated: 14/02/2023
-
11:19
Nigel Farage says he doesn't think Boris Johnson will still be Prime Minister at Christmas time following his Partygate fine.
Mr Johnson was fined for breaches of Covid-19 rules in relation to the lockdown parties held at Downing Street.
---
The Prime Minister's wife, Carrie and Chancellor Rishi Sunak were also fined relating to the event on June 19 2020.
While the likes of Labour Party leader Sir Keir Starmer and Scottish First Minister Nicola Sturgeon have called for the PM to resign, Tory MPs have urged him not to step down during the ongoing Russian invasion of Ukraine.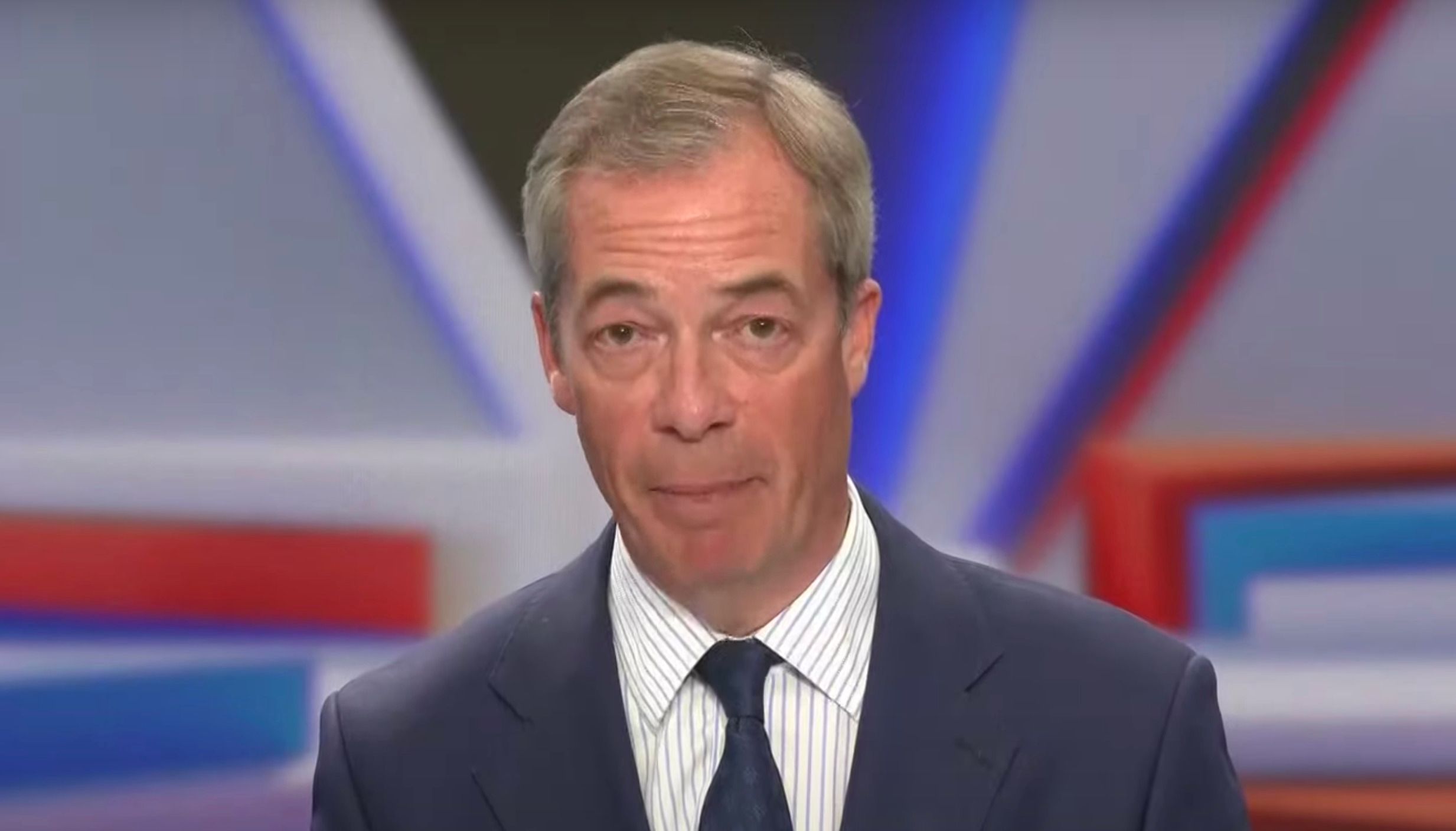 Nigel Farage thinks the time is running out for Boris Johnson
GB News
And Speaking on GB News', Farage explained why he thinks the time is running out for Mr Johnson.
He said: "The real argument is you can't get rid of a Prime Minister in the middle of a war.
"Well I tell you what, in July 1945, the voters of this country took a very different view on Winston Churchill.
"We were still locked in mortal combat with Japan, there were many who thought the war could go on for years and it wasn't when nuclear bombs were dropped a month after that election, that the war with Japan ended.
"So what is going to happen? My guess is that Boris Johnson will survive for now, but I have to say the whole Conservative Party is mired in scandal, it seems to get worse every day and it feels to me very like the mid-1990's with every day that passes.
"Now a couple of companies have done some snap polling in the last few hours and 60 percent of the population think that Boris Johnson and Rishi Sunak should resign."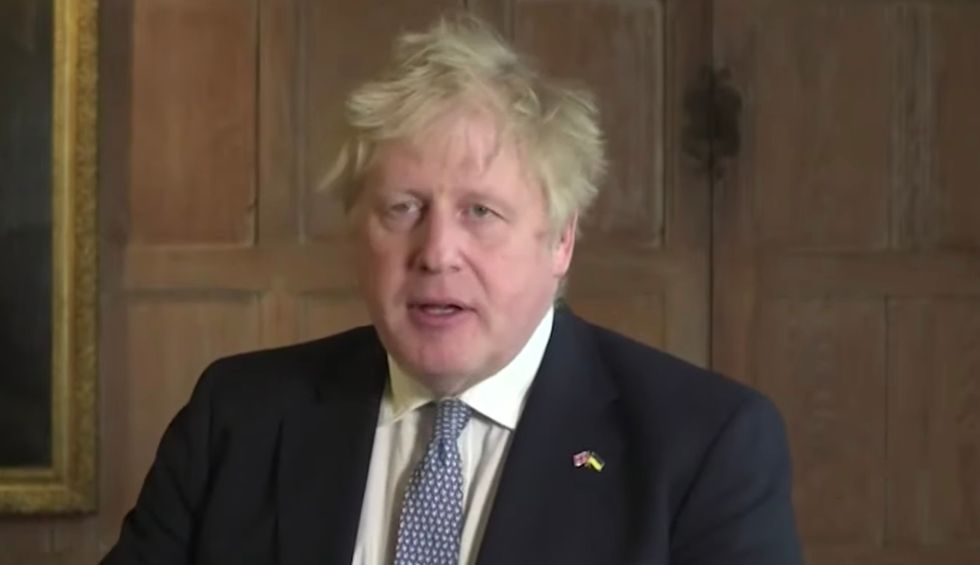 Boris Johnson vowed not to step down in a video address on Tuesday
Pool
He continued: "Worse still, 75 percent of people think the Prime Minister lied about the Covid-19 rules and what he did.
"You may well be sitting at home saying you don't care about this, but if you have 25 percent of those who voted conservative at the last election think the Prime Minister should go, well unless he can turn it around, and I'm not sure that he can, then I think the Conservatives are inevitably heading towards a complete drubbing at the next general election.
"Do you think Boris Johnson will be the Prime Minister by Christmas time this year? I don't think he will."
Despite the calls for him to resign, Mr Johnson has vowed to continue as Prime Minister in a video address on Tuesday evening.
In a statement, Mr Johnson said: "Today I've received a fixed penalty notice from the Metropolitan Police relating to a Downing Street event on 19 June 2020.
"Let me say immediately, I have paid the fine and want to offer a full apology.
"There was a brief gathering in the Cabinet Room shortly after 2pm, lasting less than 10 minutes, during which people I worked with passed on their good wishes.
"At that time it did not occur to me this might have been a breach of the rules.
"The police have found otherwise and I fully respect the outcome of their investigation."
He added: "I understand the anger many will feel that I myself fell short when it came to observing the very rules which the government I lead had introduced to protect the public.
"I accept in all sincerity that people had the right to expect better."
When asked whether he will resign over the incident, Mr Johnson said: "I want to get on and deliver the mandate that I have. That is my priority."