TV presenter Jonnie Irwin has admitted that his cancer is spreading following his initial diagnosis.
Irwin went public with news of his stage four cancer diagnosis in late 2022 after he discovered the disease had spread from his lung to his brain.
---
Now, it appears Irwin is set for more devastating news as the cancer continues to spread through his body.
Sharing a selfie of himself in an oxygen mask, Irwin shared: "The wait for more scans is frustrating when you know the cancer is on the move again.
"Meanwhile there's stuff I can do to make the terrain as tough as possible for growth and the ladies down at @sereniti_health are part of my team of suppliers for various therapies.
"I'd recommend this place to anyone wanting to tap into a healthier lifestyle.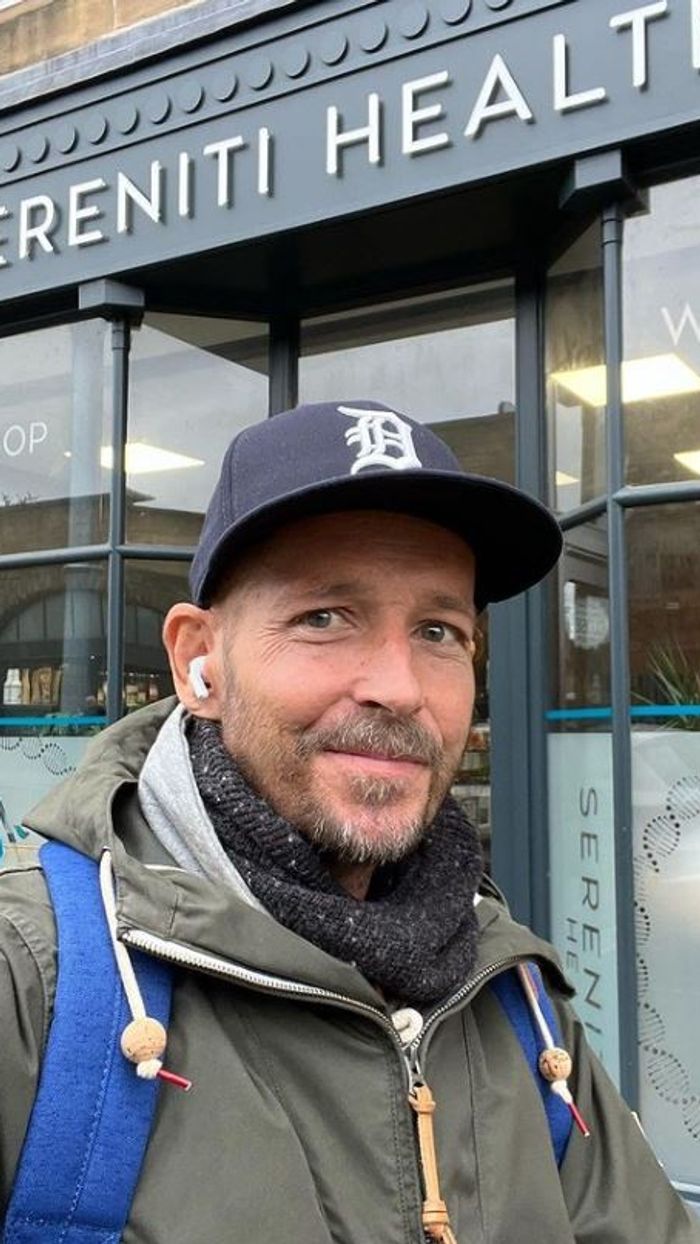 Jonnie Irwin posed for a selfie outside the treatment location
INSTAGRAM/JONNIE IRWIN
"Big shout as always goes to @how_to_starve_cancer who's constant help has a huge impact. #respect," he signed off.
Irwin also accompanied a handful of snaps of himself alongside the staff at the treatment centre and outside.
A number of his followers urged him to stay strong amid the ongoing frustration he's experiencing, with many sharing their own ordeals with the illness.
One of Irwin's followers replied to the series of snaps: "I was diagnosed with grade 4 brain cancer and wasn't given very long to live but I'm still here nearly 2 years later.
"Just keep going your doing amazing and just live everyday the best you can. You are a true inspiration!!"
While a second weighed in: "So sorry this is happening to your family. My husband is stage 4 small cell lung cancer, it's heartbreaking for us and our little boy. We are sending our love and hope x."
And a third echoed: "Johnnie 7 years ago I was given 2 or 3 years to live..Here I am 7 years in cancer free. Praying for you. I sooo want that for you and your precious family." (sic)
Irwin has regularly shared candid updates with his followers about living with cancer and the impact it has had on him, his wife Jess and their three young children.