Holly Willoughby's statement about the Phillip Schofield scandal engulfing This Morning has been brutally torn apart by a crisis communications expert.
The 42-year-old spoke openly about the debacle on ITV's primetime show.
---
Willoughby said: "Firstly, are you OK? It feels very strange indeed sitting here without Phil.
"And I imagine that you might have been feeling a lot like I have - shaken, troubled, let down, worried for the wellbeing of people on all sides of what's been going on, and full of questions.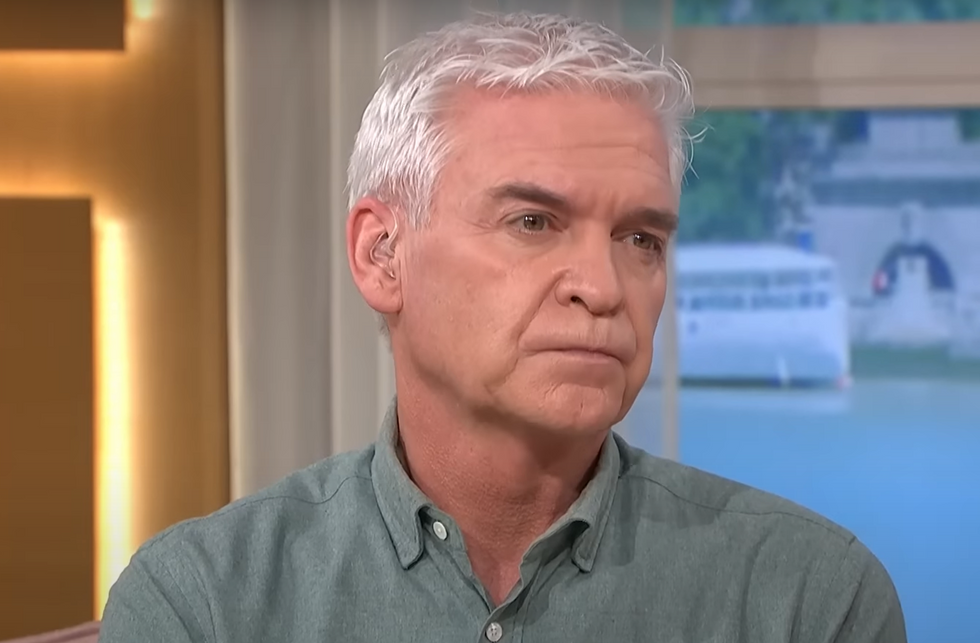 Phillip Schofield rejected grooming a young male employee in an interview last nightITV
"You, me and all of us at This Morning gave our love and support to someone who was not telling the truth, who acted in a way that they themselves felt that they had to resign from ITV, and step down from a career that they loved. That is a lot to process."
Willoughby also issued separate statements on social media about Schofield's affair with a former This Morning runner.
Schofield, 61, admitted to having an "unwise but not illegal" affair with a younger colleague in a recently released statement.
Responding to the This Morning co-host, crisis communications expert Edward Coram-James said
Coram-James, who is CEO of Go Up, claimed: "So far, 2023 seems to have been defined, in part, by famous people utilising very bad crisis comms.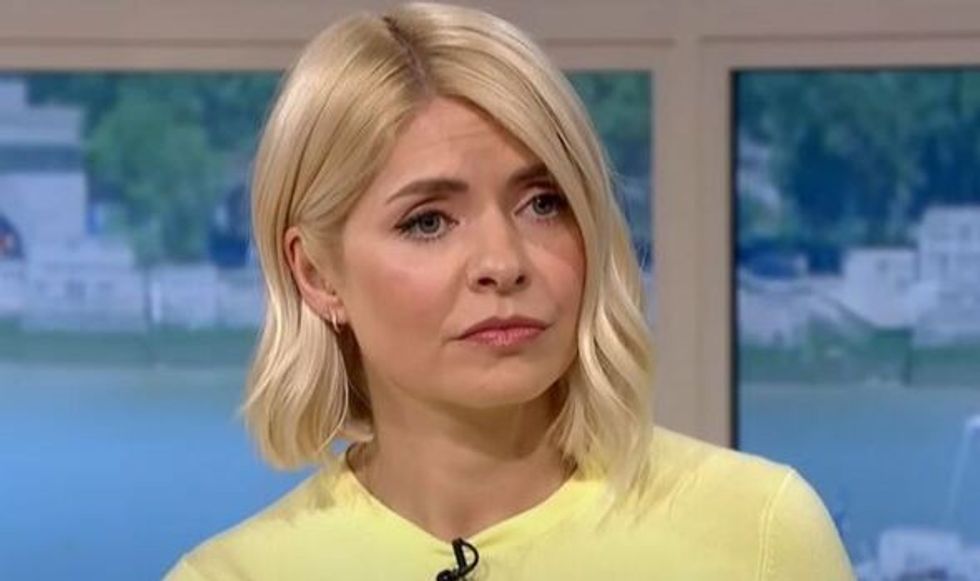 Holly Willoughby returned to This Morning today
ITV
"And, in doing so, taking a section of the public that might be expected to be sympathetic to you, and losing their support. Here's a quick crisis comms 101: don't contradict yourself within the same sentence.
We saw it earlier in the year, when The Duke and Duchess of Sussex spoke of a desire for healing and reconciliation with the Royal Family, while simultaneously, and often within the same breath, making serious allegations against them.
"In crisis comms, you cannot sue for peace at the same time as declaring war. It makes you look cold and insincere, which always plays badly in the court of public opinion.
"It is also ill-advised to say that all you want is privacy, while in the middle of the largest-scale international PR blitz undertaken by any other individual, couple or corporation in years.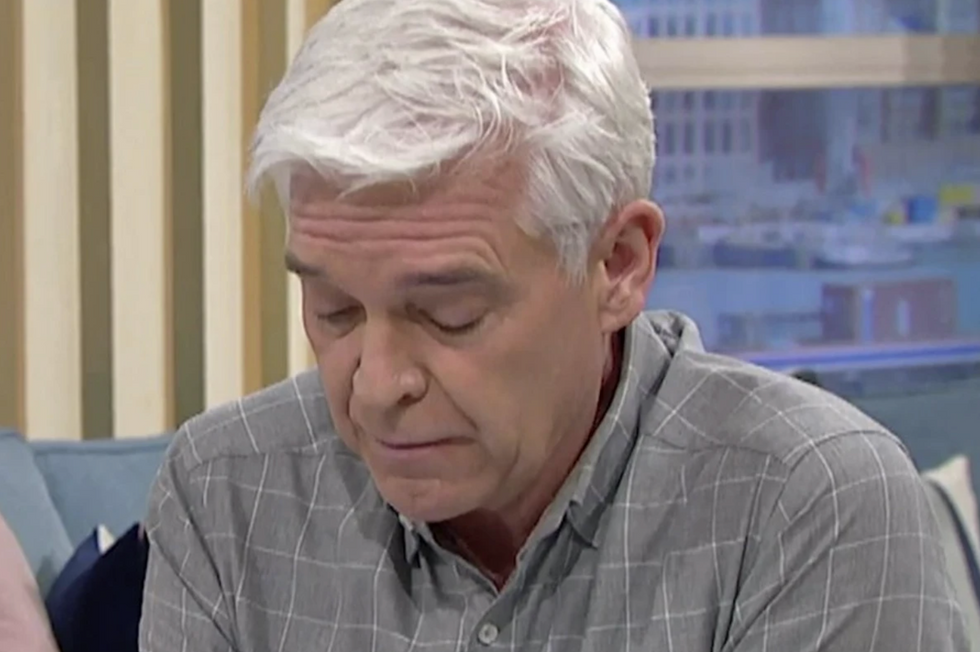 Phillip Schofield resigned as a presenter from This Morning with immediate effectITV
"The first rule of crisis comms (literally, the first rule): when in a crisis, set out your principles. Then base your entire response around those principles. Do not waver from them, move the goalposts, or appear to contradict them, or you'll appear slippery and hypocritical.
"The same issue, albeit on a smaller scale, seems to apply to Holly Willoughby in her crisis communications of late.
"She appears to be setting clear principles, only to then immediately contradict them. When it came to the statement that she made at the outset of This Morning.
"It was a case study of what not to do insofar as crisis comms and reputation management are concerned. By affirming that now was the time for healing, within the same short statement as calling out Philip Schofield for 'not telling the truth' and suggesting that the love and support people had given him was misplaced, she appeared to set an aspiration for healing while creating the environment for scrap.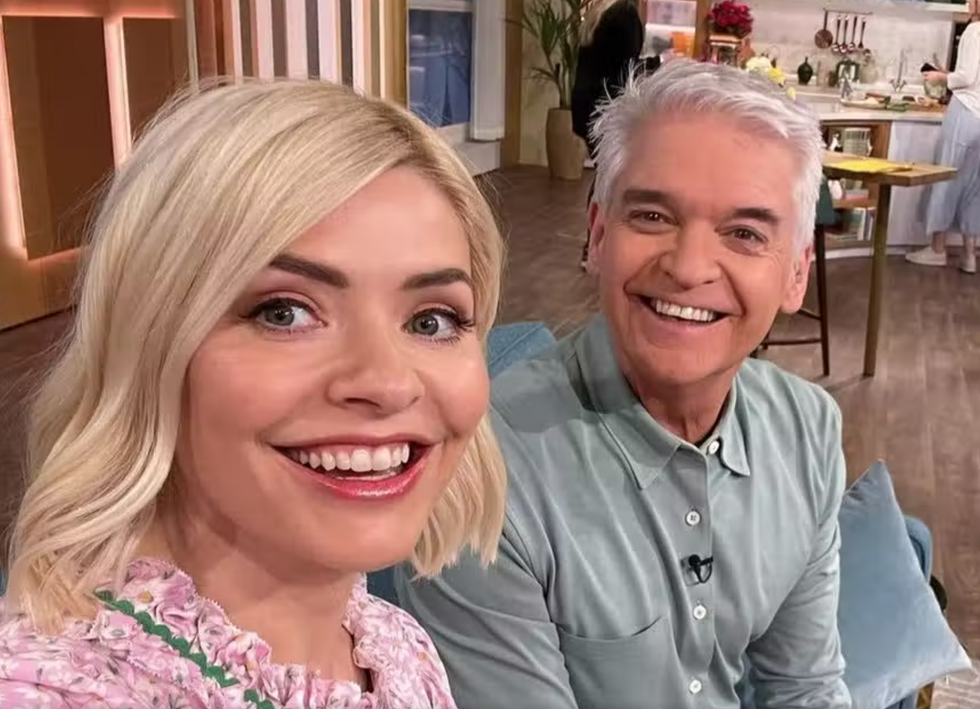 Willoughby addressed the Schofield scandal during her return to This Morning on Monday
Twitter
"There's an old saying in PR: don't pick at the stitches. When something's healing, let it heal.
"There was a strong sense in the crisis comms community that, following Schofield's BBC interview, the story had come to the beginning of the end."
He added: "By giving her statement, Willoughby provided little upside but reinjected Oxygen into the saga.
"The story suddenly pivoted and became about the Schofield vs Willoughby fallout and Willoughby's statement.
"To be clear: from a crisis comms point of view there was absolutely no need, whatsoever, for her to address the issue head-on or release any statement at all, beyond 'This is a deeply sad, personal and private matter and I don't have any comment at this time'.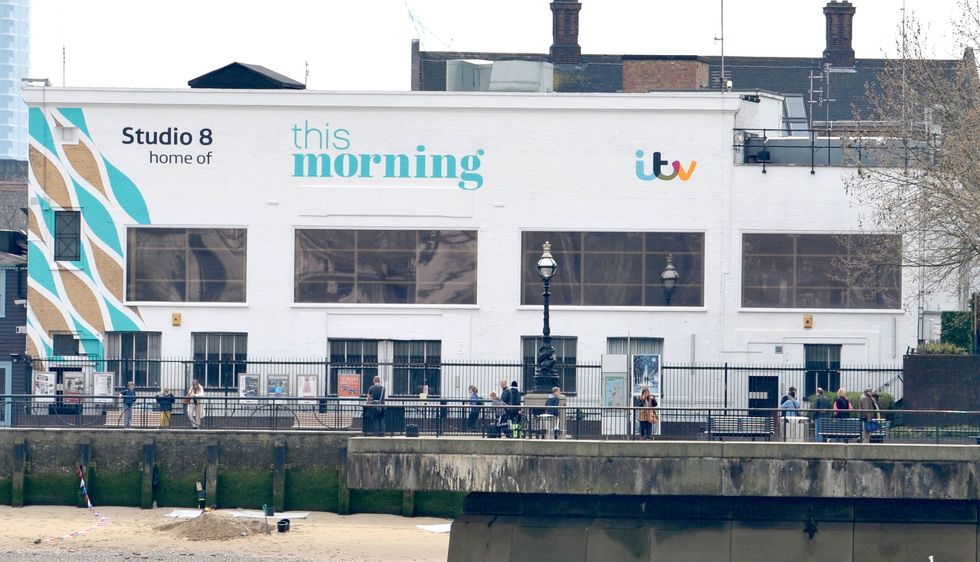 This Morning's South Bank studioPA
"As unsatisfactory as that may have been, it would have been de-escalatory.

"Instead, choosing to give a relatively no-holes-barred statement has led to an unignorable portion of Twitter being extremely critical of her, accusing her of being cold and stabbing her old friend and mentor in the back.
"It's true that there are a great many that have also voiced tremendous support for her.
"But a split ticket is not what you want in crisis comms when there's so much at stake."
Coram-Jones even claimed Willoughby could have come out of the crisis "completely unscathed" but instead put herself in a potentially "irrecoverable" position which could damage her "friend-next-door reputation.