Published: 04/09/2023
-
16:27
Updated: 04/09/2023
-
17:25
An 'extreme' heat warning has been issued as Britain braces for a blistering heatwave this week with temperatures set to soar as high as 31C.
The Met Office has predicted a "last dose of summer" as hot and dry conditions sweep across the UK.
---
In response to this week's soaring temperatures, the UK Health Security Agency issued a yellow heat health alert, warning that some people could face risks due to the high heat.
The warning will last between 2pm on Monday and 9pm on Sunday.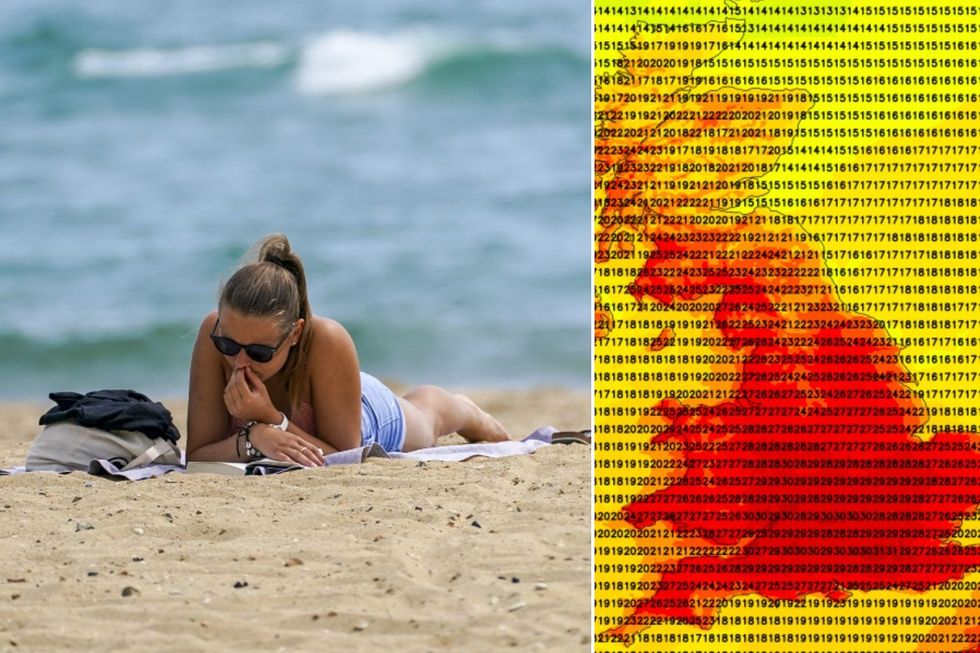 The Met Office predicts temperatures could reach 32C
Netweather/PA
Weather expert John Kettley told GB News: "It is going to be extremely warm.
"We're going to be getting some extremely sultry weather moving north out of Europe. Very oppressive, very humid air moving north.
"Last night it wasn't very warm, but it is going to get warmer night by night.
"We're going to see higher temperatures by day.
"Today we got up to 29C in west London and over the coming days we are going to see temperatures of around 32C."According to the meteorological agency, a foggy Monday morning quickly gave way to sweltering highs of 27C but are only expected to rise as we go through the week.
Wednesday is expected to be the hottest day this week, reaching a blistering 31C in London and could even hit 32C in parts of southern and central England, according to the Met Office.
The heatwave comes as thousands of children return to schools across England and Wales after their six-week summer holiday came to an end.
"The last time we hit 30C in the UK was on July 7 so almost two months ago and 32C was all the way back to the end June," Met Office meteorologist Jonathan Vautrey said.
WEATHER LATEST: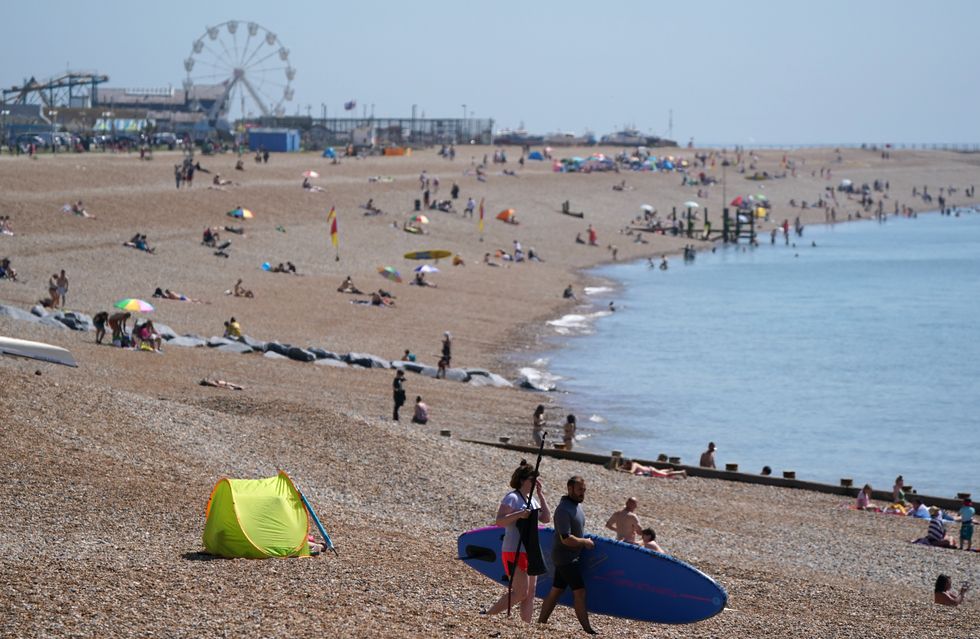 People enjoy the warm weather on Hastings beach in East Sussex.
gbnews
"It is a late dose of summer but unfortunately not everyone might be able to make the most of it with school activities.
"Hopefully, for many it will just brighten things up a bit and people won't be as disappointed with 2023 overall."
Vautrey warned UV levels are expected to be moderate to high and said vulnerable people could be at risk.
He said: "It does bring health risks to people who are vulnerable."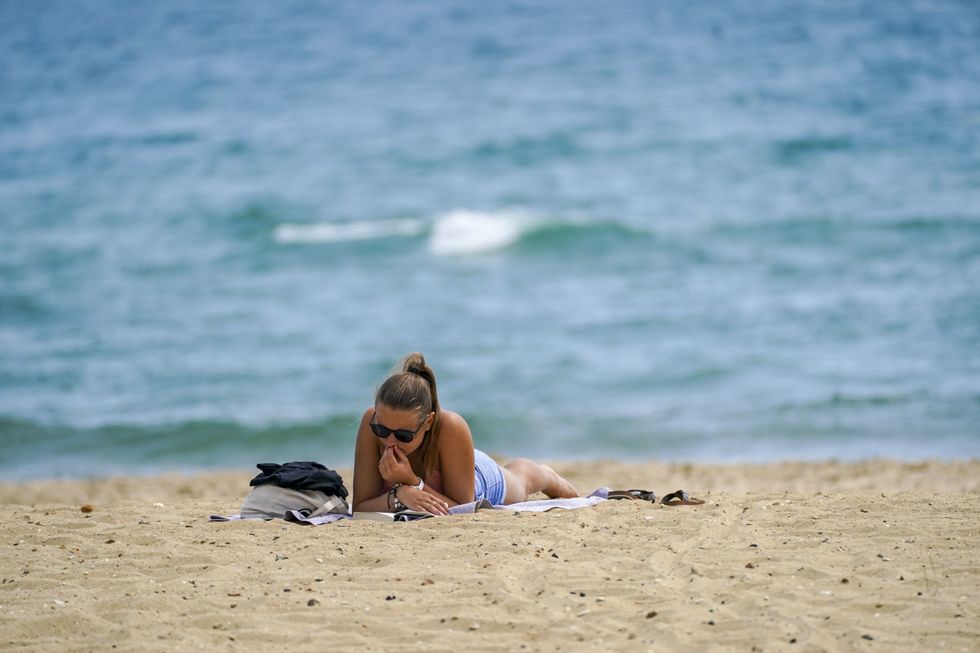 Woman sunbathing
PA
The weather agent encouraged people to use suncream and stay hydrated when out in the sun.
According to the Met Office's official threshold for a heatwave, temperatures must be sustained for at least three days with temperatures reaching 25C or higher.
The change in hot weather conditions occurred due to a flow of warm air caught between a high-pressure zone over continental Europe and a low-pressure zone in the Atlantic.
Met Office Deputy Chief Meteorologist Mark Sidaway said: "High pressure is situated to the southeast of the UK, which is bringing more settled conditions with temperatures on the rise through the first half of this week.
"While the highest temperatures are expected in the south, heatwave conditions are likely across much of England and Wales especially, with parts of Scotland and Northern Ireland also likely to see some unseasonably high temperatures.
"An active tropical cyclone season in the North Atlantic is helping to amplify the pattern across the North Atlantic, and has pushed the jet stream well to the north of the UK, allowing some very warm air to be drawn north.
"It's a marked contrast to the much of meteorological summer, when the UK was on the northern side of the jet stream with cooler air and more unsettled weather."