Published: 18/09/2023
-
14:18
Updated: 18/09/2023
-
17:10
Meteorologist John Hammond issued a piece of good weather news for the UK today, as a new hurricane prepares to cross the Central Atlantic towards Britain.
Hurricane Nigel, which formed in the Atlantic late Saturday, intensified into a Category 1 hurricane early on Monday and could send scorching temperatures to Britain by early next week.
---
Appearing on GB News' The Live Desk, Hammond outlined the latest forecast for Britain as Hurricane Nigel sends scorching winds towards UK, bringing even warmer temperatures.
John said: "There's another hurricane out in the Central Atlantic that's called, believe it or not, Nigel, and Nigel could have the opposite effect on us. It's one we'll keep an eye on.
WATCH THE INTERVIEW IN FULL BELOW:
"But towards the end of this week and into next weekend, Nigel might actually impact on the jet stream, cause it to pivot. And it may well be that next week we settle down into some fine and warm weather again. So it just shows that different hurricanes can have different impacts on our weather."
GB News presenter Martin Daubney asked John about his expectations for autumn, after record breaking temperatures struck across the country, soaring to over 30 degrees for seven consecutive days.
Martin asked: "What can we expect to come more of the same, more the flash floods?"
Hammond replied: "No, I don't think so. I think it's kind of back to sort of normal autumn to be honest. So a fair bit of wind and rain, but I don't think there'll be anything too disruptive, too impactful let's say, in the next two or three days.
"That said, we're going to get a fair buffeting from the combination of wind and rain. The storms, the floods which you referred to a moment ago, they were caused by a concoction of warm air at the surface. And many of us actually had a very hot start to the weekend, didn't we, particularly across some south-eastern areas.
"So we had hot air in place near the ground, then we had cold air coming in on top of that. Whenever you get warm air underneath cold air and you throw in a bit of moisture, everything goes up and bang very quickly. Hence the thunderstorms across the West countries.
John continued: "You say some places saw a month's worth of rain in just a few minutes. Now no drain network is going to cope with that, which is why we've seen the scenes such as these from Exeter airport.
"But that concoction of warm air and cold air has now been swept away by the jet stream."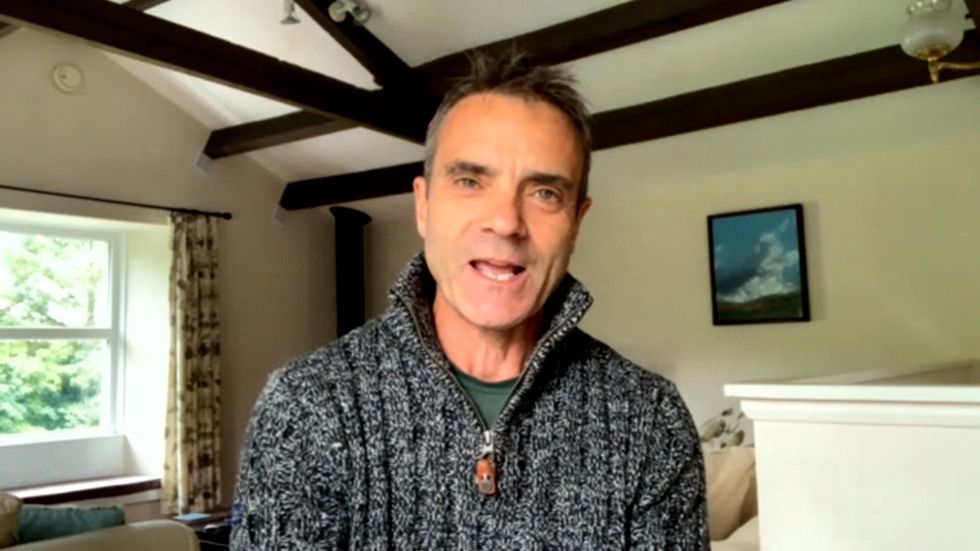 Meteorologist John Hammond warns of another heatwave thanks to Hurricane Nigel
GB News
The meteorologist then warned of another ex-hurricane making their way across the Atlantic, alongside Hurricane Nigel. Hurricane Lee is set to cause heavy downpours and of winds up to 60mph to Scotland, according to the Met Office.
Hammond added: "Hurricane Lee, that battered parts of the north-eastern States and eastern Canada through the weekend, that's now blasting across the Atlantic.
"It's weakening, but it will bring some very blustery weather through this week. There will be some rain, but as I said at the start, I don't think that rain will be so severe that it's going to cause that sort of flash flooding that we saw during the last 24 hours.
"So Lee will have some impacts on us in the form of some wind and rain, but it's fairly normal autumn weather. There will be some weather warnings from combination of wind and rain, but I'm not expecting major impacts."