Temperatures across the UK are set to soar to in September, with highs of 28C expected.
Between September 2 and September 6, the UK can expect a mini heatwave that will make parts of the UK hotter than Barcelona.
---
An Iberian plume will hit England and see temperatures rise to 28C, bringing a warm end to the final weeks of summer.
Weather maps show red areas of heat in London, the South East and parts of the Midlands from the beginning of next month.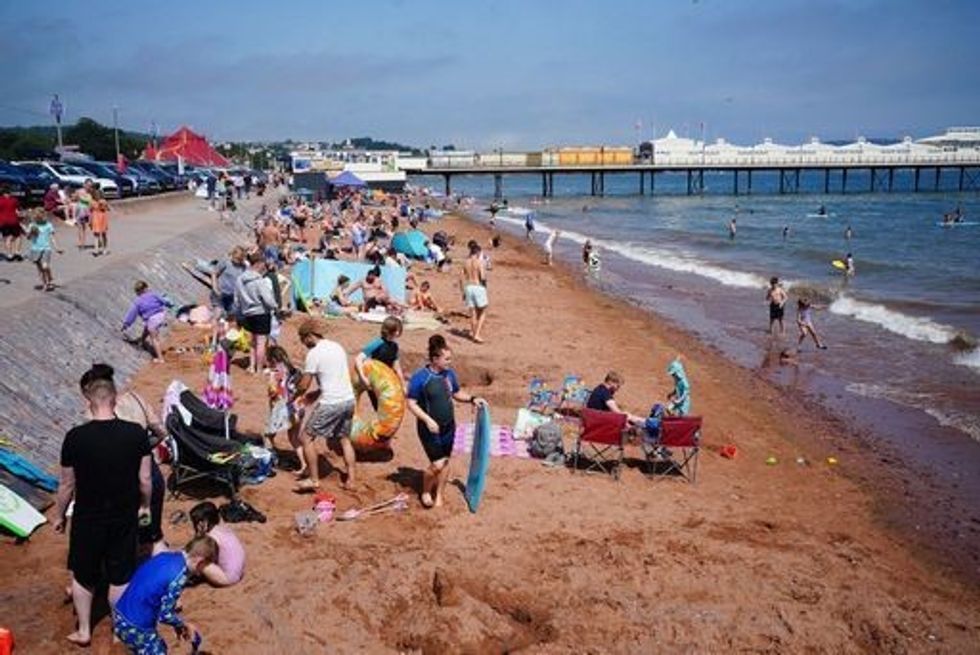 The South will benefit the most from the Iberian Plume
PA
Summer in the UK ends on September 23, so there may be some hope that the season will end with sunny skies.
The UK was not hit by a raging heatwave this summer, in comparison to 2022 when Brits saw highs of 40C.
Brits have instead been met with overcast skies and heavy rainfall for the majority of summer.
Southern Europe, in particular Italy, Greece and Spain saw a deadly heatwave hit the continent, with scorching highs of 50C.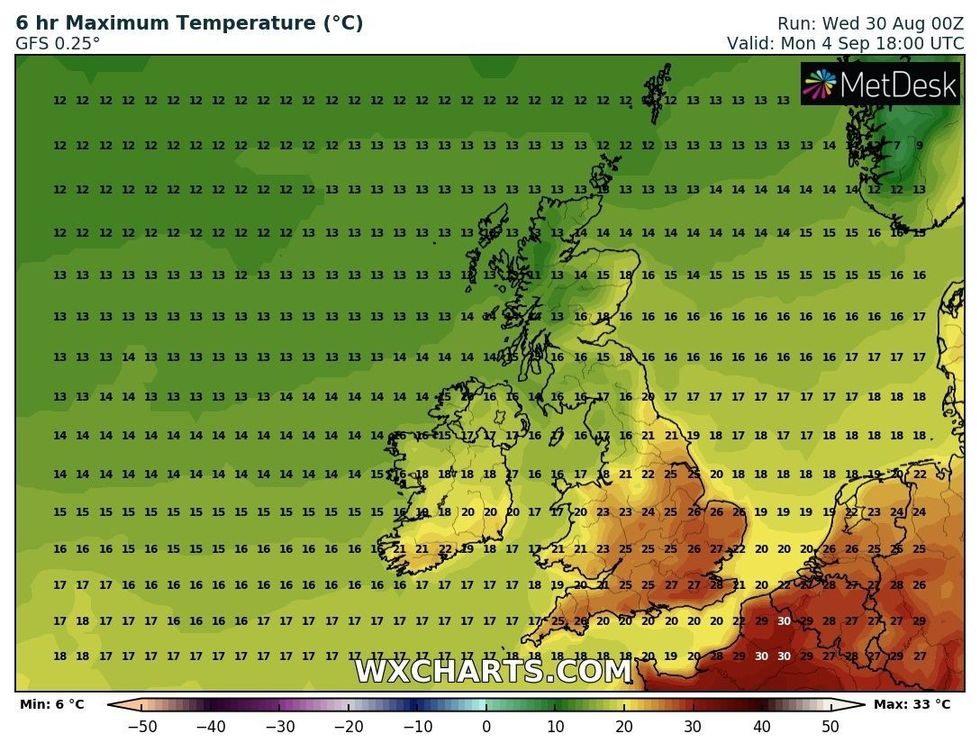 Parts of Kent could reach 28C on Monday 4 September
WX Charts
Wales and Scotland will not feel the effects of the Iberian plume, as they will remain cool.
This comes after weeks of wet weather has blasted Britain, and many Britons experienced a rainy and thundery bank holiday weekend.
On September 11, temperatures could rise again to 26C, suggesting the heatwave could last for as long as 10 days.
Manchester is set to see 25C and the Scottish Highlands are expected to bask in a pleasant 24C blaze.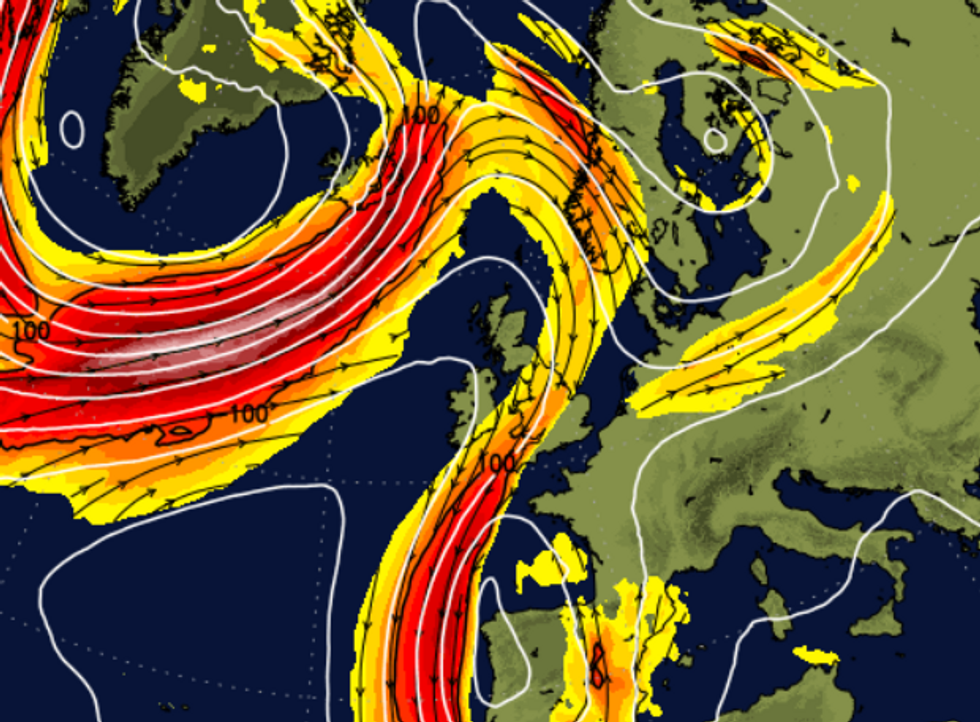 The Iberian jetstream will bask parts of England in scorching heats
Netweather
According to the Met Office, temperatures are likely to remain close to average for the first 10 days of the month.
"Temperatures are likely to be near average, although increasing slightly in sunnier spells, compared to previous days.
"Further ahead, although uncertainty increases, generally changeable conditions may resume, with northern and western areas most prone to this, while southern and eastern areas are more favoured to hold onto some drier, brighter spells," their long-range forecast reads.
"However, occasional showers or spells of rain are still possible here. Temperatures are most likely to be around average overall."