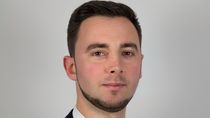 Heavy snow is set to fall across Britain next week, with Monday forecast to be the coldest day of 2023 so far.
Freezing Artic air will send temperature plunging, with Met Office yellow weather warnings in place from tomorrow.
---
Rural communities could be cut off by the blizzard, meanwhile other parts of the country may be hit by power cuts.
Public transport is also likely to be impacted.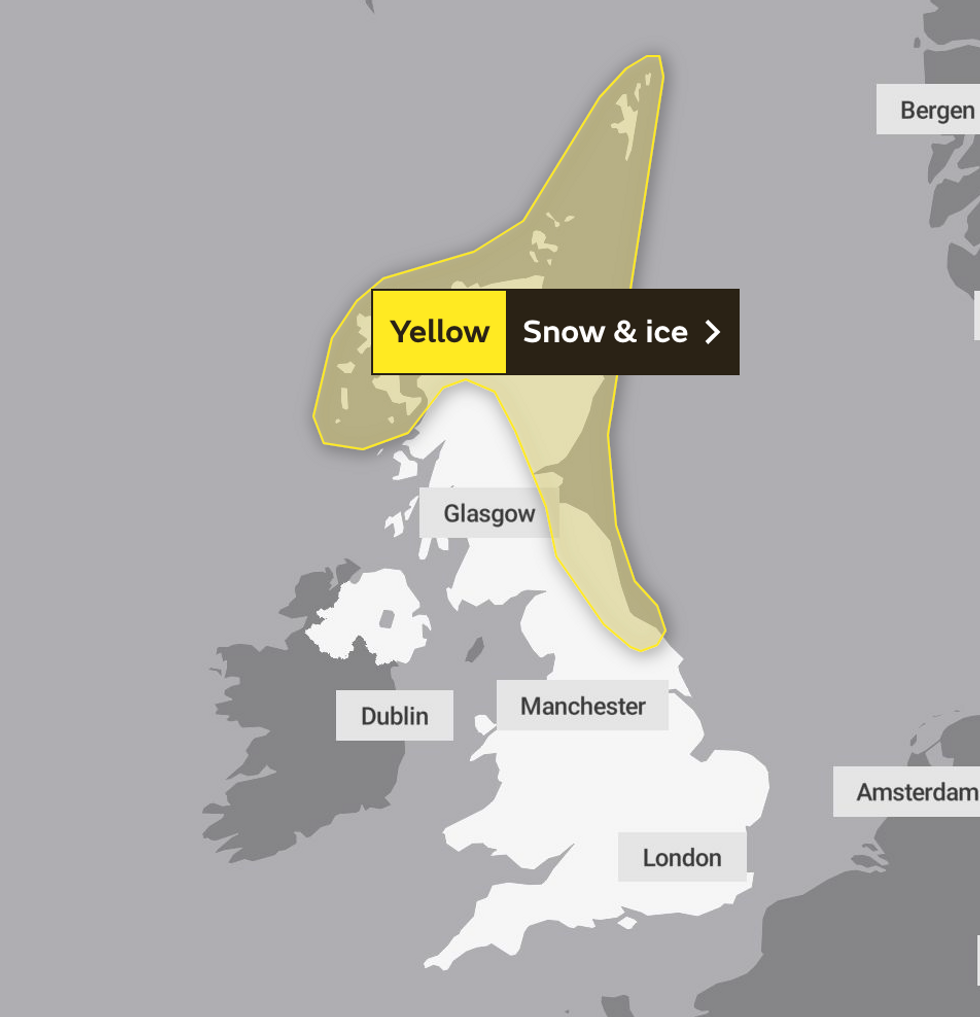 The Met Offie yellow weather warning will spread down to as far as Hull
Met Office
Meteorologists are forecasting snow and ice to strike overnight tonight, with the weather stream slowly making its way down the country over the course of the week.
Warnings in place tonight cover northern and eastern parts of Scotland.
By Wednesday the warnings spread down to northeast England, extending as far as Hull.
Weather maps from WXCharts indicate that come Friday, much of the UK will be covered in at least a sprinkling of snow.

The Met Office said the sudden cold snap is caused by "an Arctic maritime airmass" sweeping across the UK.
Senior meteorologist at the Met Office, Craig Snell, said: "Going into next week we do see a bit of a change with even colder air coming through and then an increase in risk of sudden disruption due to some sleet, snow and some ice.
"So at the moment, the main focus is across northern and eastern parts of the UK where we have issued warnings already for Monday and Tuesday for the risk of some snow showers moving in from the North.
"Highest accumulations will be across the high ground.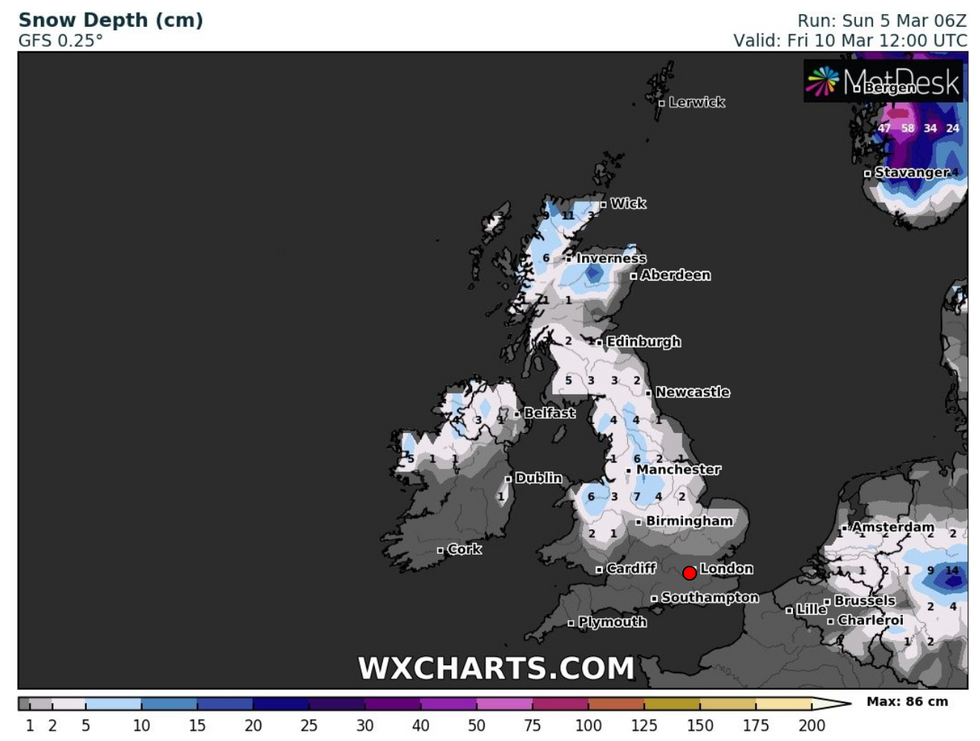 Much of the UK will have at least a sprinkling of snow by Friday
WXCharts
"But even at lower levels, we are likely to see some disruption in places as the showers come through."
The UK Health Security Agency (UKHSA) has issued its own cold weather alert and urged Britons to check in on those who may be vulnerable during the cold snap.
Dr Agostinho Sousa, head of extreme events and health protection at UKHSA, said: "During periods like this, it is important to check in on family, friends and relatives who may be more vulnerable to the cold weather, as it can have a serious impact on health.
"If you have a pre-existing medical condition or are over the age of 65, it is important to try and heat your home to at least 18C if you can."