Published: 17/09/2023
-
12:11
Updated: 17/09/2023
-
14:23
The Met Office has issued a yellow thunderstorm warning with Britons set to suffer 17 hours of misery.
Following the September heatwave last week, the weather agency warned the country will be lashed with heavy rain.
---
Parts of the UK will be inundated with stormy conditions from 1pm today until 6am on Monday.
The warning covers parts of the East and West Midlands, the south of England and Yorkshire.
Lightning strikes over EnglandPA
In an urgent weather update in which the yellow warning was upgraded to amber, the Met Office said: "Heavy thunderstorms are moving gradually towards the northeast across parts of southwest England.
"These will bring an additional 25-50 mm of rainfall in places to an area which has already seen 30-60 mm of rain in the past 12 hours.
"Event totals could top 100 mm in around 12 hours.
"As such some surface water flooding is likely across the region, this could be fast flowing in areas of steeper terrain, impact travel, and with the potential for some inundation of properties."
The Met Office warned there is a "small chance of disruption from severe thunderstorms later on Sunday", adding there is a chance of power cuts and travel delays.
The weather agency added: "There is a small chance of fast-flowing or deep floodwater causing danger to life."
Temperatures on Saturday plummeted north of the English border, with parts of rural Scotland dipping as low as -0.9C in Aviemore overnight.
In the south of England, people woke up to milder temperatures, some reaching 17.8C.
WEATHER LATEST: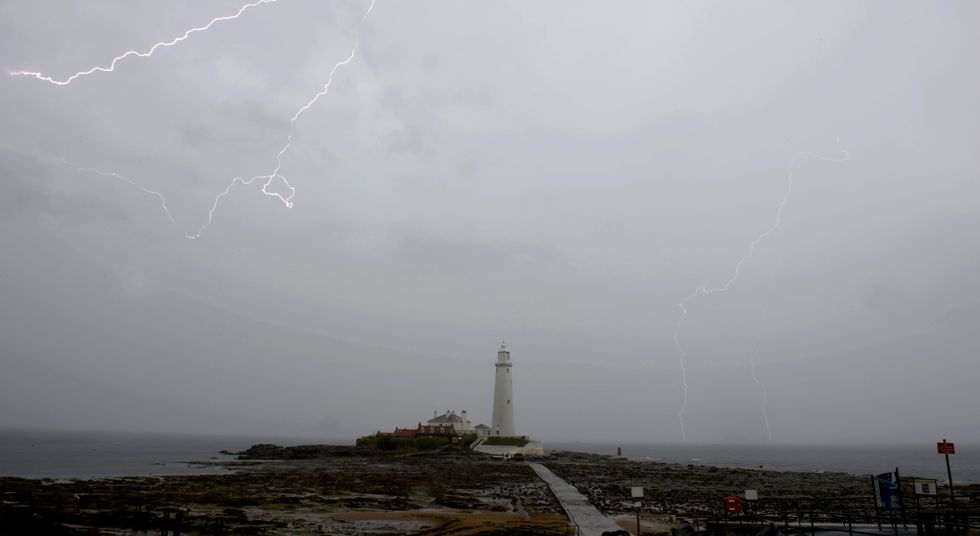 Met Office issues 'thunder risk' warning as flood alerts in placePA
"Some within the warning area could see torrential rain, perhaps even reaching 40mm of rainfall within the hour," Chief Forecaster Steve Willington said.
"Later in the warning period there is a risk of large hail, frequent lightning and gusty winds."
Speaking on the longer-term outlook. Deputy Chief Meteorologist David Oliver said: "During the rest of today (Sunday) and tomorrow we will see a transition to fresher conditions, with the warmth and humidity of recent days being pushed eastwards away from the UK.
"This will allow fresher and, at times, unsettled conditions driven by what is happening in the Atlantic."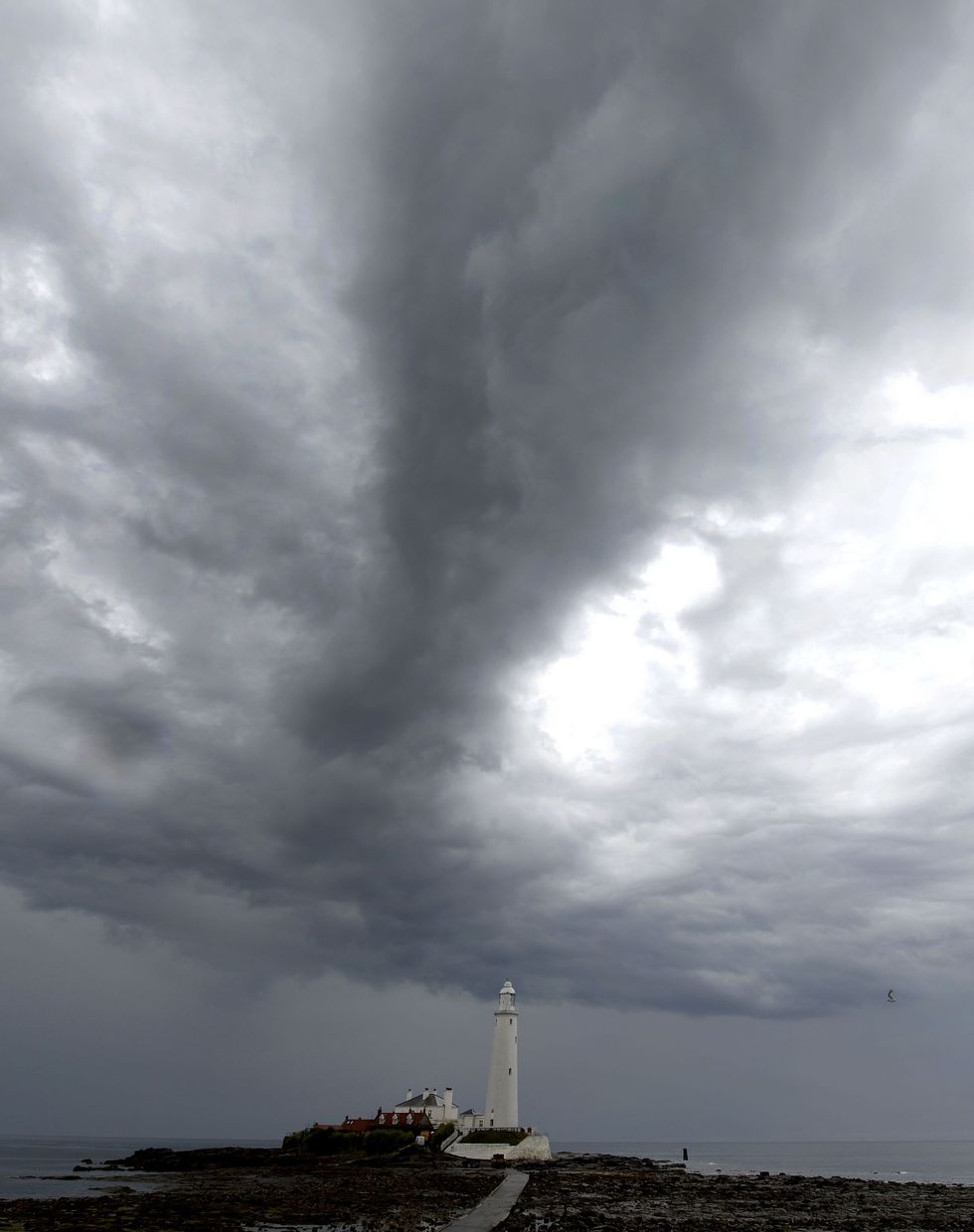 Met Office issues 'thunder risk' warningPA