By Jack Otway
Published: 19/09/2023
-
11:24
Updated: 19/09/2023
-
11:47
A Newcastle fan has reportedly been ambushed and stabbed in both the arm and the back ahead of the Toon's Champions League clash with AC Milan on Tuesday night.
According to Milano Today, the supporter was attacked by seven or eight men at around midnight.
---
It's claimed the fan in question was saved by police before then being rushed to hospital for treatment.
The report stresses there is currently no known motive for the attack, with nothing stolen from the victim.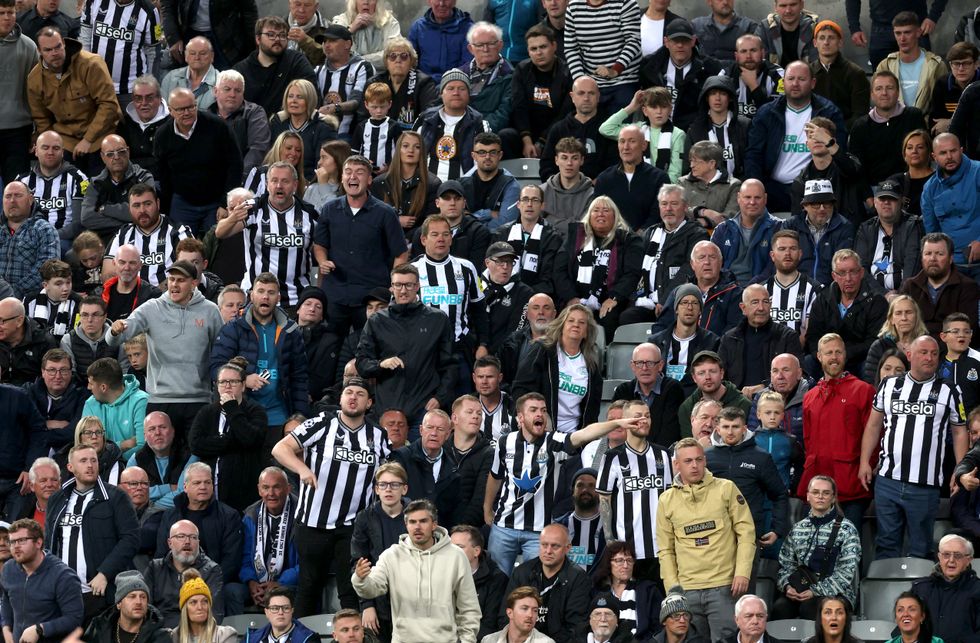 A Newcastle fan (not pictured) is in hospital after being stabbed ahead of AC Milan Champions League showdown
PA
Users on social media have warned Newcastle fans about the dangers they could face in Italy.
One person on X said fans had been jumped from behind and attacked with knives while convening in the city.
They then proceeded to say the group are 'OK' following the terrifying ordeal.
Newcastle, according to the Daily Mail, are 'aware of the reports' and currently in contact with the local authorities.
Over 5,000 of their supporters have made the journey to Italy as they look to cheer their side to victory at the San Siro this evening.
It will be Newcastle's first appearance in the Champions League in two decades.
Eddie Howe's side qualified for the tournament by finishing third in the Premier League table last term, with only Manchester City, Arsenal and Manchester United ahead of them.
Newcastle have been put in the 'group of death' as they look to make their mark in the tournament.
As well as AC Milan, they're also scheduled to meet French and German giants Paris Saint-Germain and Borussia Dortmund.
Those two sides will do battle tonight at the Parc des Princes.
Newcastle touched down late in Milan ahead of the Champions League battle.
And Howe shed light on their delayed arrival by saying: "It's been a long day for us. An early start and a late finish.
"We have to be absolutely organised. It's part and parcel of the job we do.
"This was a weather problem but we've been in similar situations in the past."
"We are were sat on the runway for some time. As I say we are used to it. It is slightly later arrival than we would have liked but no big deal.
"It's nothing out of the ordinary for us. So apologies for being late."
On what his side can do, he added: "We want to do as well as we can. We want to be very competitive.
"We want to show our style of play. First and foremost the competitive nature in our game HAS to be there.
"I've never attended a Champions League game - I've also been too busy working!
LATEST DEVELOPMENTS: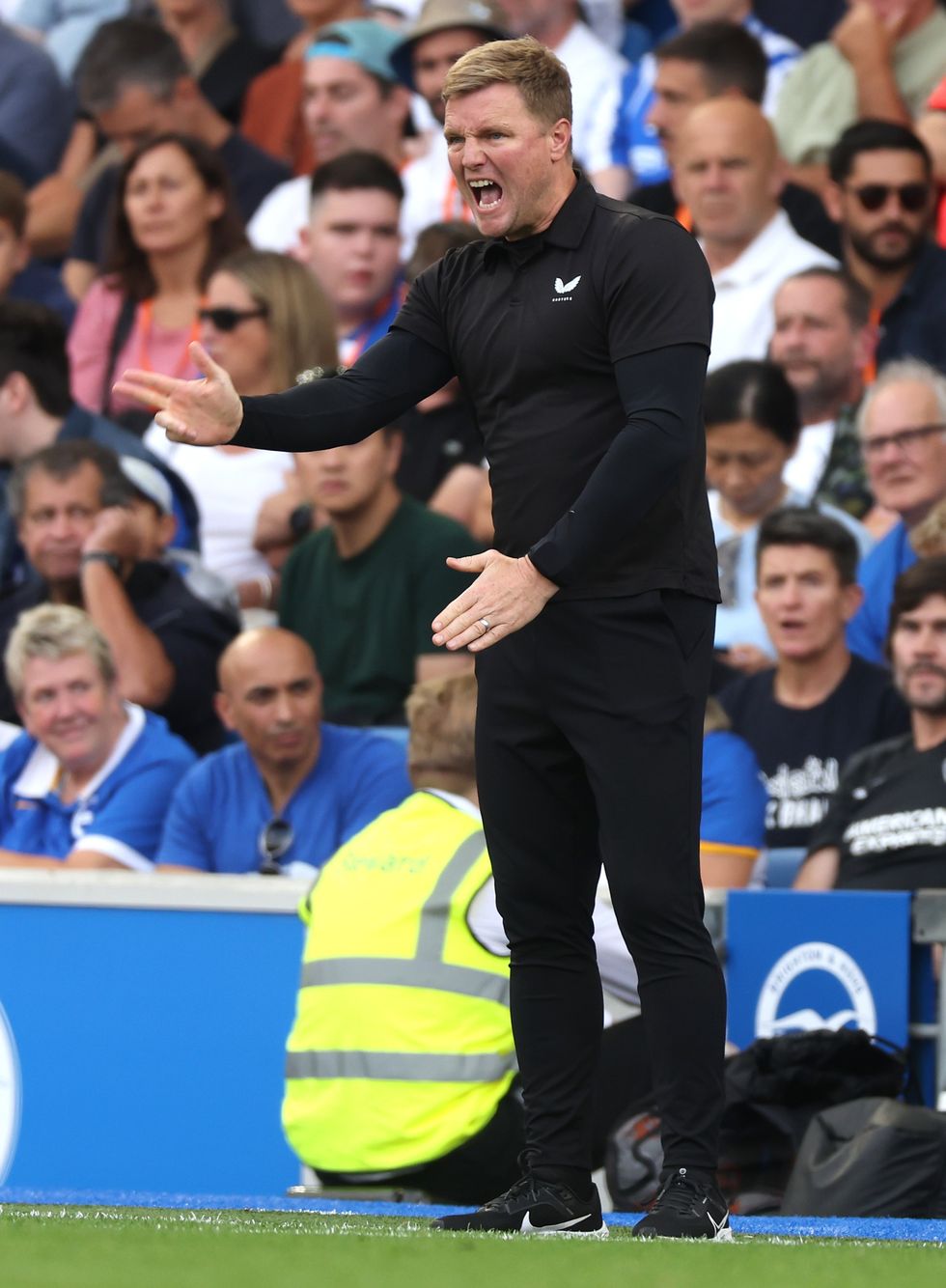 Newcastle boss Eddie Howe has spoken out ahead of AC Milan Champions League clash
PA
"It will be a proud moment for everyone after so long away. We have to be at our best."
Italian media have ramped up pressure on Newcastle by saying they're 'not worthy' of playing in the competition.