Italian media have blasted Newcastle and said the club 'aren't worthy' of their Champions League place ahead of Tuesday's showdown with AC Milan.
Eddie Howe's side will step out at the San Siro hoping to cause a major upset, with the Toon making their first appearance in the tournament in two decades.
---
Newcastle finished fourth in the Premier League table last season, with only Manchester City, Arsenal and Manchester United picking up more points.
And La Gazzetta dello Sport have slated Howe's side by saying they're 'not worthy' of playing in the competition.
The publication also says recent defeats for Milan are 'less scary' than the day the Champions League draw was made, too.
However, they do praise Sandro Tonali and dub the Italy international a 'dangerman' to watch out for.
Tonali was a key player for Milan during his spell at the San Siro, helping the club win the Serie A title in 2022.
Yet Newcastle were able to acquire the midfielder back in the summer, stunning the footballing world in the process.
Tonali spoke at a press conference ahead of the blockbuster showdown on Tuesday evening.
And while the 23-year-old admitted to struggling to adjust, he insisted he was now settled on Tyneside.
"This summer has been hard and I've had a difficult start," said Tonali.
"At the beginning it was not easy to find my place, but I have found people to support me and to help me and I started to be happier.
"Mr Howe and my team-mates have been great. They are helping me in my personal and professional life.
"They have helped me settle. The language at the beginning was very, very difficult for me, communicating with the guys I found extremely tough, but it is getting easier and I'm very happy.
"It is getting easier."
Tonali's father is a die-hard AC Milan fan - and the Newcastle star doesn't know what team he'll be supporting for the game.
"I don't know! I don't want to be in my father's head!" he joked.
"He will support me I hope, but he is a fan and it is difficult to change your team so maybe he hopes for a draw.
"After this he will support Milan again and again."
Tonali also dispelled suggestions Milan had sold him to Newcastle against his will, having originally looked unhappy at being in England.
"It is difficult for a player to decide where to go, Real Madrid or Barcelona, but you can't take that for granted," he said.
"When I received Newcastle's offer I was happy.
"I did my best with AC Milan and worked with people who loved me and still love me. I talked a lot with people thoroughly.
"At Newcastle I have come across a wonderful team and staff. They are ready to welcome me.

LATEST DEVELOPMENTS: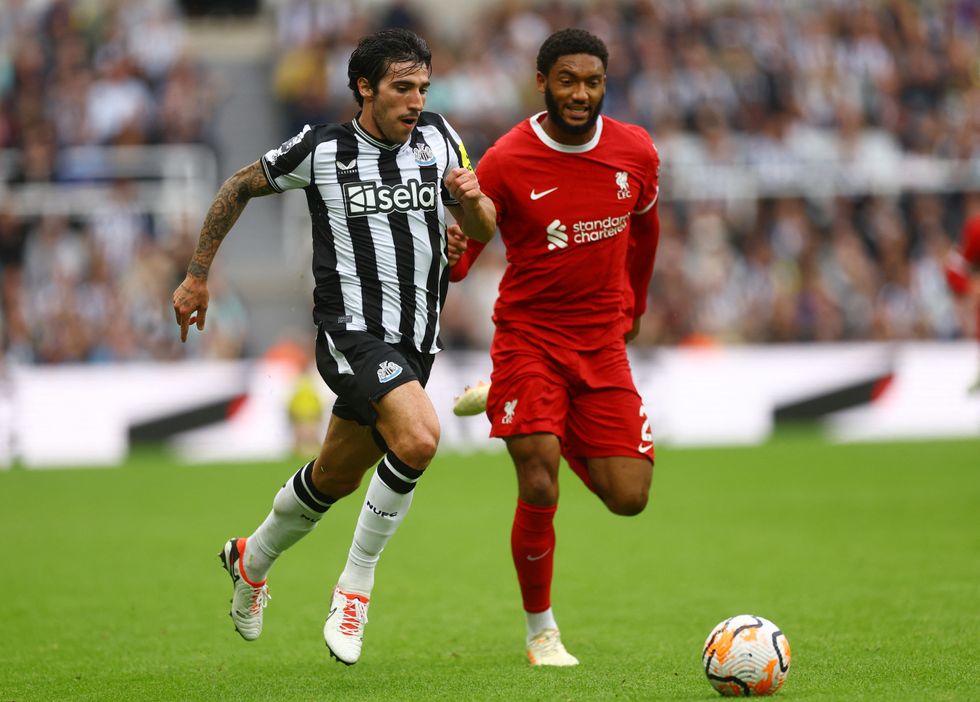 Newcastle signed Sandro Tonali from AC Milan back in the summer transfer window
PA
"I realised Newcastle people love what they do. In these two months I see the staff working 24/7 so hard.
"Football means accepting new challenges and I will be a professional."