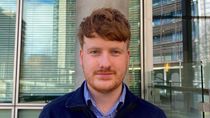 Published: 05/06/2023
-
12:07
Harry Redknapp has hit out at climate protesters using sporting events to spread their message.
Just Stop Oil have targeted a number of events including snooker, rugby and football in recent months in an attempt to raise awareness for their cause.
Protesters often throw orange cornflour to disrupt play and have become notorious for their interference.
Now, Harry Redknapp has hit out at the group and criticised the methods they use to raise awareness.
Speaking to Mark Dolan on GB News, the football legend said: "I don't know what they're protesting about, Mark. I wish someone could tell me.
He continued: "Why try to disrupt a great day out in the sun for people? We've been through enough the last few years with lockdowns.People are enjoying their Saturday afternoon. Why should they have to worry about these people coming to protest? What they protesting about? They probably don't even know."
Mark Dolan Tonight is live, Friday to Sunday from 9pm, only on GB News.