Francis Ngannou has spoken emotionally about what the money he'll earn from his upcoming fight with Tyson Fury means to him.
The two men are scheduled to fight in Riyadh on October 28.
---
Ngannou made his name in UFC - a sport his opponent could also take part in - but is now eager to step into the ring and better the Brit, having opted to switch sports.
It is not known how much the 37-year-old will pocket, though there have been suggestions it could be worth as much as £8million.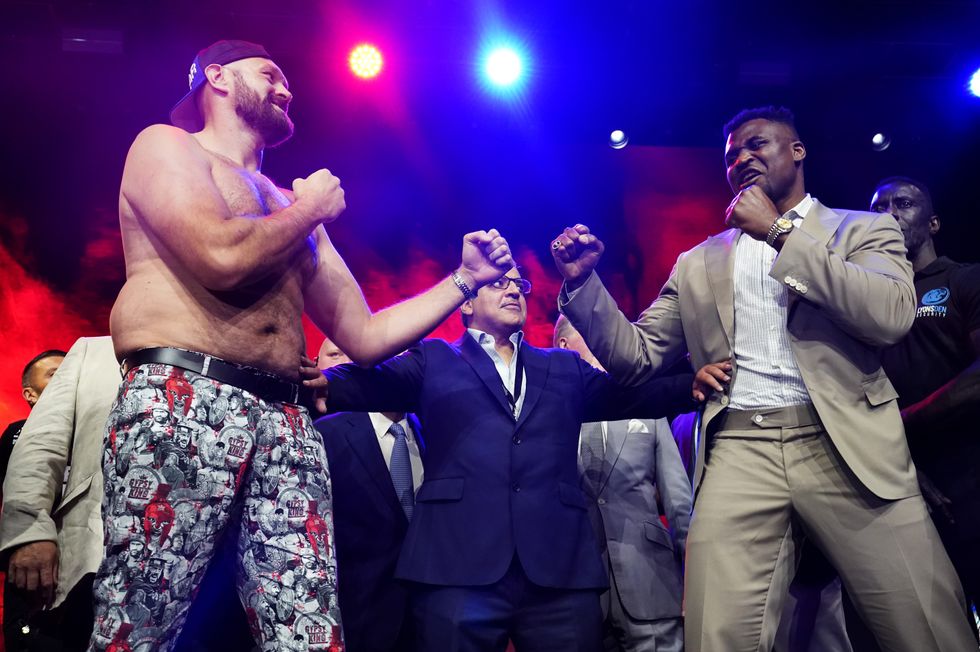 Boxing star Tyson Fury is the favourite to reign supreme ahead of Francis Ngannou showdown
PA
And Ngannou, speaking to the Daily Mail, has spoken emotionally about what that money means to him.
"It [the money from the Fury bout] means a lot to me," he stated.
"It's a lot to process, looking at where I started to where I am today.
"Where we are today in regards to my family too. It really does mean a lot to me and my biggest joy is to look at my family.
"I think about how we are secure, how we don't have to worry at that terrible stuff anymore.
"We don't have to worry about what to eat, we don't have to worry about the clothes on our back, we don't have to worry about the shoes on our feet."
Ngannou then proceeded to shed light on how he felt 'powerless' prior to the death of his father due to his family's lack of wealth.
"We don't have to worry about if a family member gets sick [and paying for health care]," he continued.
"We have security now and that's something we had been worried about our entire lives.
"My dad passed away at home. He was sick for months.
"He couldn't go to the hospital because we didn't have the money.
"As a young kid, I was always around looking at him. I felt so powerless.
"Then over the years I was thinking, what if something like that happened again to my mum or one of my siblings.
"I was thinking, when will I be powerful enough to change things and to do something when needed?
"Over the years you get to the point where you think, okay, I think I can do this now.
"That's meant a lot to me. That's a huge satisfaction."
He added: "You see people living in different neighbourhoods. You see kids going to different schools.
"Even though you couldn't afford it growing up, you can afford it today.
"You can afford to send a kid, whether that's your own kid or your nephew, to those schools.
"You feel like you belong and you feel like you have your place in society.
LATEST DEVELOPMENTS: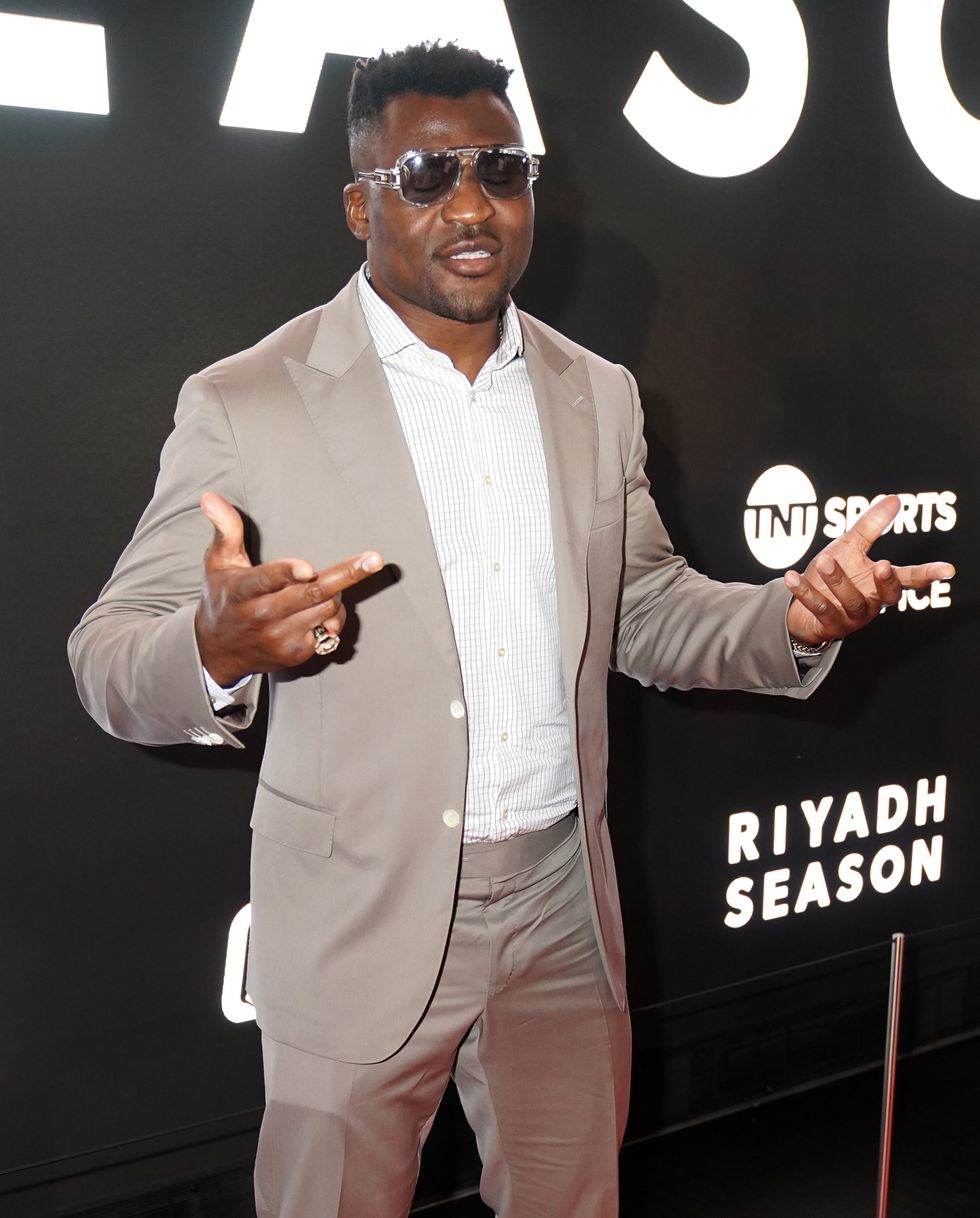 Francis Ngannou has reflected on what Tyson Fury fight money will mean to him
PA
"That's what it means. It means a lot."