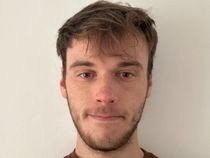 By Ben Chapman
Published: 06/05/2023
-
16:39
Updated: 12/05/2023
-
11:26
This is a moment a soldier collapsed during Coronation proceedings at Cardiff Castle.
The military man collapsed shortly before a ceremonial royal gun salute carried out by the 104 Regiment Royal Artillery.
Two fellow officers were left to quickly scuttle over to the man to help picking him up and drag him away from the scene.
Gun salutes took place across the country to mark the crowning of the King.
The King and Queen were given a thunderous three cheers as they took the royal salute in the Buckingham Palace garden on their return from the Coronation ceremony.
At the same time military salutes took place in Wales, Scotland and in Northern Ireland.
Watch the video above to see the full clip of the soldier in Wales collapsing.