Published: 08/09/2023
-
11:43
Updated: 08/09/2023
-
12:16
Lady Colin Campbell has hit out at Prince Harry as she reflected on the first anniversary of Queen Elizabeth II's passing.
The royal author and commentator appeared on GB News' Dan Wootton Tonight, where she claimed the late monarch would not be 'beaming down' on the Duke of Sussex, following his exit from the royal family with wife Meghan Markle.
---
Lady Colin told host Dan Wootton: "Of course he's done it! This is so predictable. I'm sure you and I know that the King will be making some sort of announcement which are embargoed at the moment.
"And Harry knows the score, and Harry has just jumped in feet first yet again to try and snatch our attention from everybody. It's so pathetic, it really is."
WATCH THE DISCUSSION IN FULL BELOW
Prince Harry spoke of the late Queen at the WellChild Awards in London last night, where he told the audience about his absence from last year's event.
Harry said: "As you know, I was unable to attend the awards last year as my grandmother passed away. As you also probably know, she would be the first person to insist that I still come to be with you all instead of going to her.
"And that's precisely why I know exactly one year on that she is looking down on all of us tonight, happy we're together, continuing to spotlight such an incredible community."
Lady Colin Campbell slammed the tribute and shared her thoughts on the Queen's relationship with the Duke in the final years of her life.
Campbell said: "When he says that the Queen is looking down on him with approval, I'm sorry, anybody who knows what the Queen went through for the last few years of her life, knows that whatever she's doing, she's not looking down on him beaming with delight.
"She's looking down on him with horror that he has turned out to be what he was.
Campbell continued: "I'm not saying she didn't make her peace before she died, but I am saying however that she certainly did not approve of Harry's trajectory, and any pretence to the contrary is a damnable lie!"
Lady C and Dan Wootton were also joined in the discussion of the monarchy by royal author Phil Dampier, who reflected on the loss of Queen Elizabeth II.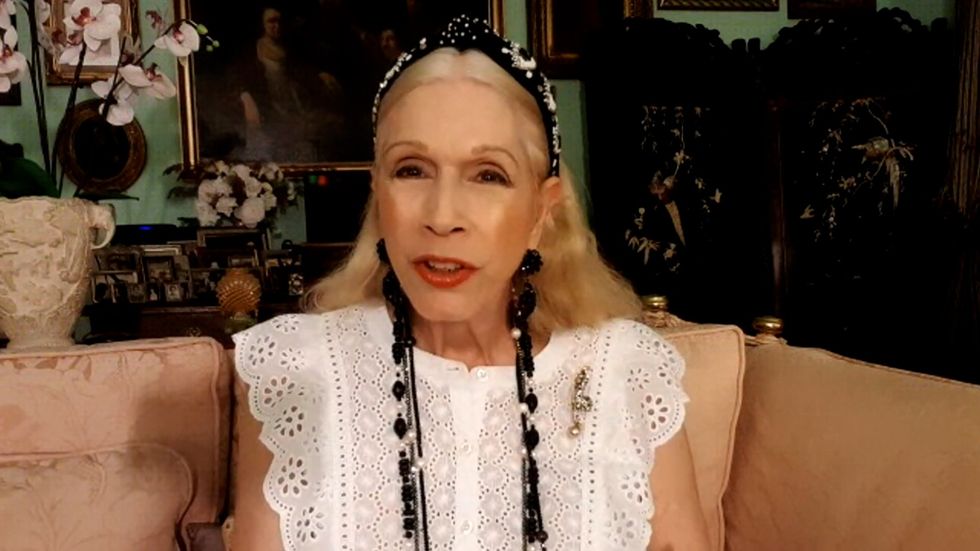 Lady Colin Campbell branded Prince Harry's tribute to the late Queen 'pathetic'
GB News
Phil said: "It's a year. It's incredible, isn't it? Funny enough I kind of sometimes, you know, something will happen, it will set me off and I have to sort of pinch myself that the Queen's no longer here, you know, whereas when it first happened, you're sort of, you know, sort of totally immersed with the changing of the guard.
"But I think months later. So it's like, you know, when you lose someone in your own family, it sort of hits you moments later.
"It's never going to be quite the same without her. But I think so far the Monarchy is holding up as an institution."