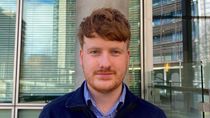 Published: 20/04/2023
-
15:56
Kate Middleton's former teacher has shared his fond memories of the Princess of Wales during her time at St Andrew's, Pangbourne.
Kate and Prince William visited Birmingham on Thursday to meet with future leaders in the arts and creative industries.
The visit is part of a wider tour of the UK ahead of King Charles's Coronation next month.
A former teacher of Kate's while she was at St Andrew's boarding school spoke to GB News' Jack Carson and shared his fond memories of the time.
He said: "I Taught them all at Saint Andrews. Kate, Pippa and James.
"Lovely family really, much as they've been displayed on the press for years and years and years.
"Kate was a lovely girl, always helpful to the younger children."