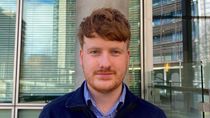 Published: 26/04/2023
-
09:46
Updated: 26/04/2023
-
10:10
Lord Frost has said that the SNP's independence campaign has come close to "dismembering" the country as he doubled down on his stance that devolution should be reversed.
Last week, Frost wrote a column in which he said the collapse of the SNP is a chance to reverse devolution in the UK.
Now, the former Minister of State has told GB News' Dan Wootton that the Scottish Government does not need any powers besides administering Scotland "fairly and reasonably".
He said: "Obviously the SNP are interested in independence they're not interested in governing Scotland.
"We've learned that, that's absolutely clear. But the the the bigger problem is that conventional wisdom across all the parties for the last 15-20 years has said the way to defuse independence, to make it go away as an issue is to give more devolved powers to Scotland.
"We've done that time and time again, and what has happened? It's got worse, independence has got stronger, the SNP has got stronger and I think we have ridden that tiger long enough.
"It's come close to dismembering the country and it's time to stop and have a proper debate about does Scotland need all these powers? Does it need these powers to to raise taxes, be a sort of semi independent state on the world stage? I don't think so.
"I think it's reasonable they should have the powers to administer Scotland fairly and reasonably. They don't need more than that."
Watch the interview in full above.
Dan Wootton Tonight is live, Monday to Thursday from 9pm, only on GB News.