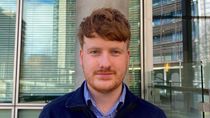 Published: 11/05/2023
-
11:46
Sir Lindsay Hoyle has hit out at Kemi Badenoch over the Government's handling of its announcement to scale back on the repealing of EU laws from the UK's statute books.
Kemi Badenoch said her party would be revoking 600 retained EU laws, less than a quarter of the 4,000 they initially planned to scrap.
But the Conservatives were criticised for not addressing with an oral statement in the Chamber first before making the decision.
Hoyle said: "Given the importance of this announcement, on such matters full engagement with Parliament and its committees is essential.
"I will remind the Government, we are elected to hear it first, not to read it in the Telegraph and certainly not a WMS is satisfactory on such an important matter."
Badenoch responded: "I'm very sorry that the sequencing that we chose was not to your satisfaction."
Hoyle raised his voice and replied: "That is totally not acceptable. Who do you think you're speaking to, secretary of state?"
Watch the clip in full above.