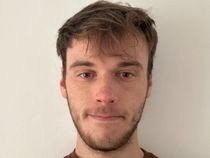 This is a highly significant week for our United Kingdom and we will, of course, be covering the Coronation of King Charles the Third throughout the show, ahead of our two hour live special from Buckingham Palace tomorrow night.
But it's also a highly consequential week in British politics.
---
A week where the true colours of Slippery Starmer have been revealed to the electorate.
To the extent actually where I believe it's now eminently fair to describe the man christened by the Daily Mail as Sir Flip Flop the least trustworthy Labour leader ever.
It doesn't matter whether you're coming to this issue from the left or right of the Labour party – or indeed where you sit on the wider political spectrum – I am not prepared to have a Prime Minister whose word is less meaningless than The Guardian denying it's antisemitic.
Time and again, Starmer has proven he is a shapeshifter, who will say whatever is politically expedient in that particular moment in time.
This week it was on the tuition fees flip flop, a reversal which ended the frontline political career of failed Lib Dem Deputy PM Nick Clegg.
But that's just the beginning of Mr Starmer's – and I'm going to say it here – lies.
Now he can't even give a straight answer about when he began talks with the woke blob's Boris Johnson witch hunter in chief Sue Gray about becoming his Chief of Staff…
In fact, Sir Keir, as we discovered in a Westminster bombshell last night, Ms Gray has refused to be part of the Cabinet Office investigation into the crooked hiring. So she's not revealing the truth.
And did the possible next Chancellor Robotic Rachel Reeves have a straight answer today: Absolutely not!
So we now have a Labour leader whose pledges to his party mean nothing – I mean, he has to pretend every single day that he doesn't really despise his own deputy Angela 'Scum' Rayner.
And that is a real warning to this country about whether we can trust a word Slippery Starmer spouts to us.