Published: 19/09/2023
-
19:37
Woke New York City plans could lead to statues of famous US historical figures, including former presidents, being removed from public view.
Monuments honouring figures such as George Washington, Thomas Jefferson, Peter Stuyvesant and Christopher Columbus are all in danger of being torn down.
---
Plans put forward by New York City City Council have proposed cancelling the historical figures because of their connection to slavery.
The plans put forward by the Public Design Commission and enforced by the Cultural Affairs Committee would remove any art works on New York City property which "depict a person who owned enslaved persons or directly benefited economically from slavery, or who participated in systemic crimes against indigenous peoples or other crimes against humanity."
WATCH JOHN FUND SPEAK ON NYC MIGRANT CRISIS
Further, an "explanatory plaque" would be required to be installed should the commission not receive the votes needed to remove the artwork.
"This bill would also require the Department of Transportation to consult with the Department of Education to install plaques on sidewalks or other public space adjacent to schools that are named after a person that fits the criteria," Brooklyn Council Sany Nurse said.
However, the plans have been attacked from within the city council with Joann Ariola slamming the move as an attempt to "rewrite history".
"This is little more than an attempt by the radical left to rewrite our nation's history," said Ariola.
US LATEST: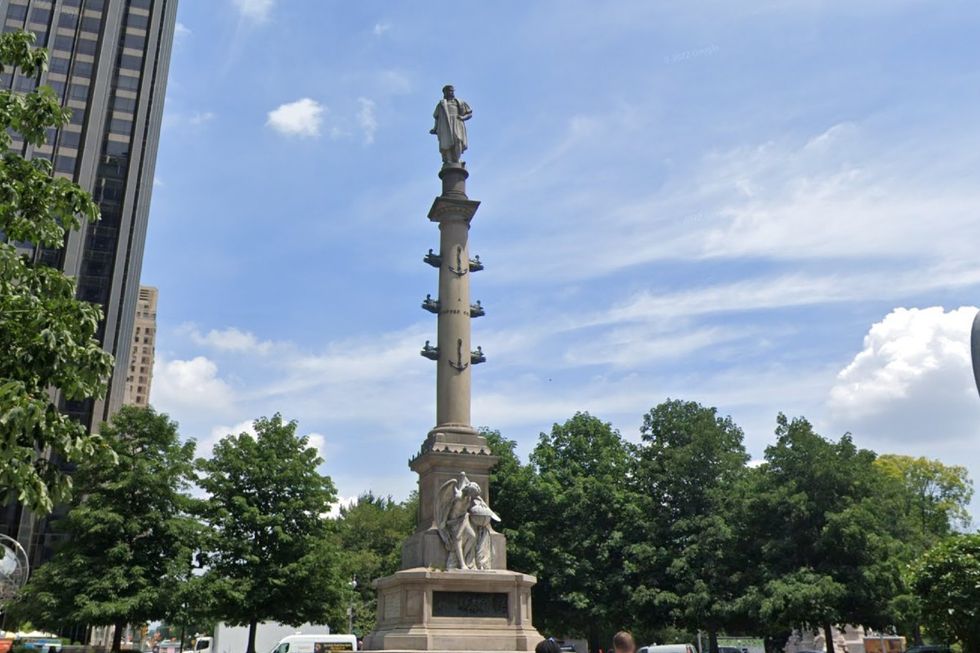 Christopher Columbus statue in Columbus Circle
Google Street view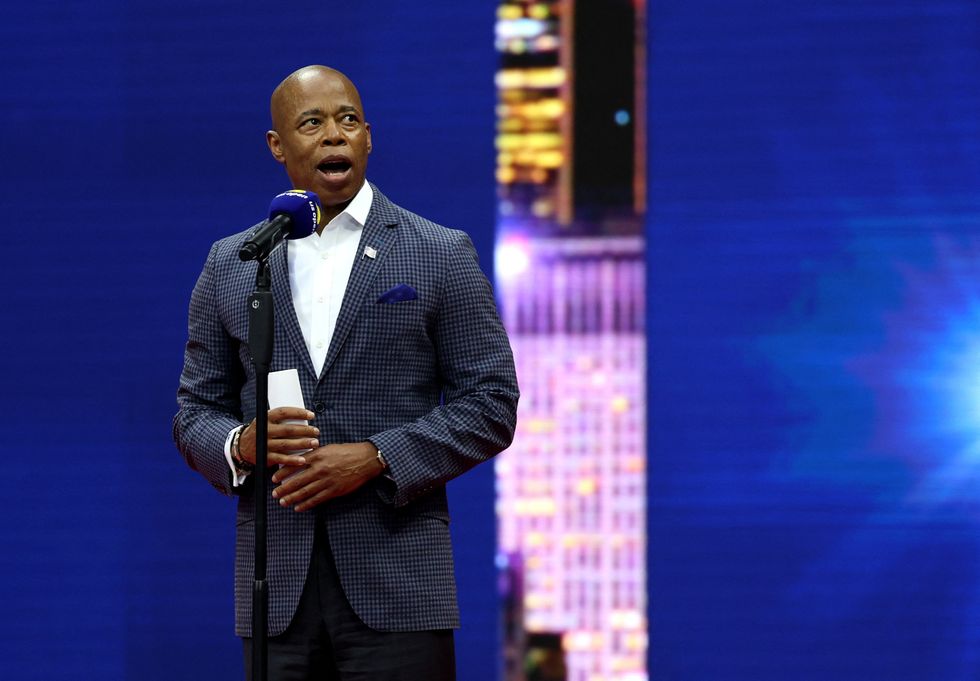 New York City has received more than 110,000 migrants in the past yearReuters
Others were quick to brand the plans as a form of cancel culture.
"Columbus was a migrant!" President of the Columbus Heritage Coalition Angelo Vivolo said.
Vivolo vowed to fight any attempt to remove statues dedicated to the explorer.