By Holly Bishop
Published: 19/09/2023
-
11:57
Updated: 19/09/2023
-
17:00
Disney World Florida was forced to temporarily close after a black bear was spotted running loose in the Magic Kingdom.
More than half of the theme park was forced to closed down due to sightings of a bear near the Big Thunder Mountain Railroad in Frontierland.
---
The bear has since been captured and is being relocated to an area surrounding Ocala National Forest, according to the Florida Fish and Wildlife Conservation Commission (FWC).
The black bear was spotted in a tree at the Orlando resort yesterday (September 18) by staff members.
The animal was believed to be hunting for food ahead of its upcoming hibernation season, the FWC has reported.
The FWC said its biologists, staff from its bear management programme, and law enforcement officials worked together to bring the bear to safety.
Aerial footage shows a bear in a white tarp sheet being carried by officials moving out of a wooded area at around 1:30pm Eastern Time (ET), according to NBC.
The FWC said in a statement: "Staff have captured the animal and are relocating the bear out of the park to an area in or around the Ocala National Forest."
It added: "In most cases, it is best for bears to be given space and to move along on their own, but given this situation, staff are working on capturing and relocating the bear."
Upon spotting the bear in Frontierland, staff placed themselves at the Liberty Square and Adventureland entrances, stopping guests from entering the park's western side where the bear was located.
ANIMALS LATEST:
Ten different attractions were forced to temporarily shut down when news of the bear roaming the park was announced.

The attractions shut down included Big Thunder Mountain Railroad, Hall of Presidents, Liberty Square Riverboat, A Pirate's Adventure, Tom Sawyer Island, Walt Disney World Railroad including Fantasyland, Frontierland and Main Street.
However, by 1pm many of the closed rides were reopened to the public.
Visitors to Disney World Florida were subjected to lengthy queues as they waited for the attractions to reopen.
The My Disney Experience app showed long wait times Monday afternoon whilst the bear was being captured.
The FWC said that bear sightings, while rare for the theme park, are common in central Florida.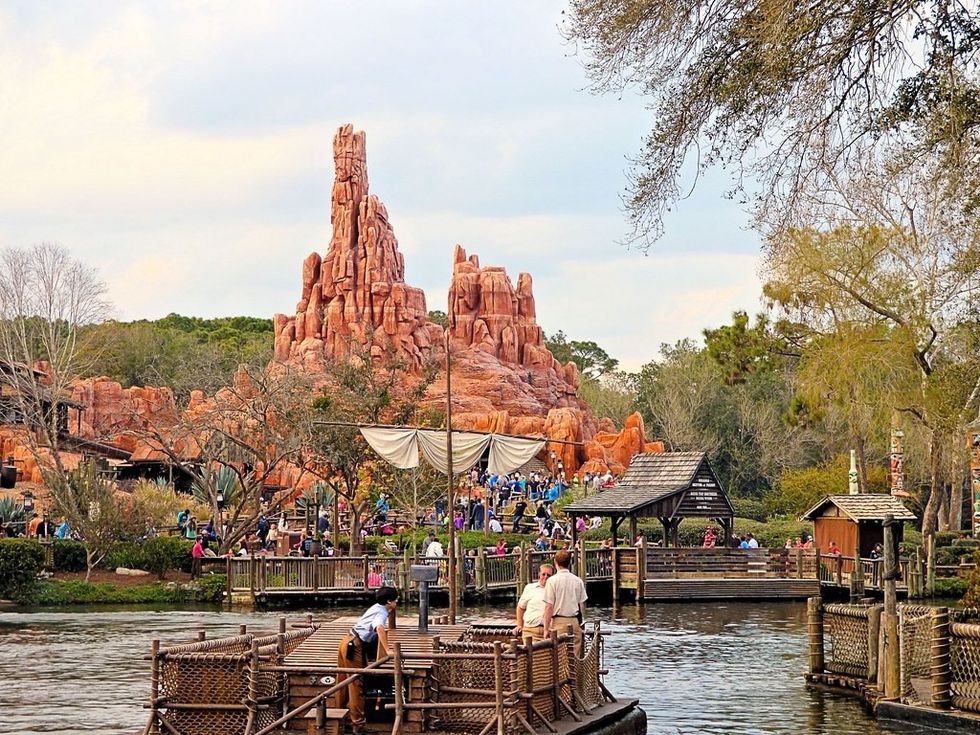 The bear was allegedly spotted nearby Big Thunder Mountain Railroad
Flickr
Earlier this summer, Disney World Florida made headlines when it clashed with Florida Governor Ron DeSantis.Florida Governor Ron DeSantis.

Disney mounted last-minute action to neuter the power of DeSantis' handpicked board to oversee the area surrounding the company's Orlando theme park complex.
DeSantis was dealt a major blow after the outgoing board enabled Disney to oversee the district in perpetuity.
The Governor has since looked to null this contract.
Disney also clashed with DeSantis, when they vocalized their disapproval for the Florida Parental Rights in Education Act, called the "Don't Say Gay" bill.