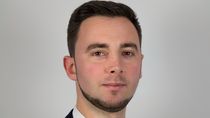 By Dan Falvey
Published: 23/09/2023
-
10:48
Updated: 23/09/2023
-
14:55
GB News Breakfast host Stephen Dixon confronted Labour's Anneliese Dodds after she accused the Government of being responsible for Londoners' anger at Ulez.
The shadow women and equalities secretary said that Sadiq Khan had been refused the help necessary to reduce the burden on families in the capital.
Ulez was extended to cover outer-boroughs of London last month, with polling indicating the rollout is unpopular widely unpopular in those areas impacted.
Dodds argued that while Khan has offered grants to help impacted families replace their cars with vehicles that are non-compliant, it was the Government's fault that more financial help could not be given.
She said: "It was the Conservative Government which said that different local areas needed to impose charging schemes.
"What they didn't do in London is listen to what the Mayor was saying that more support was needed to deliver a bigger scrappage scheme.
"He delivered the biggest scrappage scheme that he possible could but he didn't have the support that was available, for example, in Birmingham."
Questioning the argument made by the Labour frontbencher, Dixon said: "Hold on, with respect, you can't say the Labour Mayor of London Sadiq Khan's Ulez scheme which is upsetting so many people is the Government's fault."

Watch the full interview above