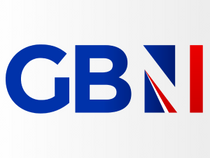 Published: 07/03/2022
-
15:23
The average household could reduce their energy bill by hundreds, according to Greg Marsh.
Mr Marsh, CEO of Nous spoke to GB News viewers on Liam Halligan's On The Money show today.
---
Discussing the cost-of-living crisis faced by the British public, Mr Marsh informed GB News viewers how two simple adjustments in their homes could drastically reduce household bills.
He predominantly urged viewers to consider whether they have set their thermostat to the right temperature.
"Just a one-degree reduction in the thermostat of your home would save the average household about 10 percent, that's about £200 pounds worth of savings," he said.
Mr Marsh explained the amount saved is dependent upon household specifics such as, "how efficiently your home is insulated, how many bedrooms you have and it also depends on how modern your boiler is".
The second piece of money-saving advice Mr Marsh gave was on whether the thermostat was right for the flow of the boiler.
While he warned this might be slightly trickier to change, Mr Marsh reassured there's plenty of advice online.
"The average household could save about £100 a year if they make that quick adjustment – if you're not sure how to do it you can check online," he said.
Households are already expecting a huge energy price hike by approximately 50 percent in April after gas prices forced regulator Ofgem to lift its cap.
But experts on today's show warned that the worst is yet to come as April's increase is "based on what's already happened" and doesn't take into account the economic fallout from the Russia-Ukraine crisis.
Vladimir Putin's invasion of Ukraine has forced gas prices to hit a record high as energy markets consider the unprecedented sanctions on Russia, the risks of disruption to pipelines in Ukraine and an expected bout of cold weather.
At one point, The UK National Balancing Point (NBP) a common benchmark for gas, hit 500p.
What is therefore thought to be more of a concern, are the prices the public could be facing in October when Ofgem will once again set a new price cap.
This could be anywhere between "£500 and as much as a £1000 more for an average UK households," according to Mr Marsh.
Amid such uncertainty, the public are encouraged to make small adjustments to their heating to reduce bills as much as possible. Mr Marsh insists: "Little changes do add up."